One Last Try - Market Analysis for Mar 17th, 2020
The market has been trying to make up its mind over the last two days as to whether wave [3] has completed or not. As I write this update, I can say that the determination is rather easy at this time.
As you can see from the attached 5-minute ES chart, as long as we remain below today's high, there is an immediate path to a lower low in wave [v] of v of [3] presented by the 1-2 downside set up. The target would be in the 2265-2350 region. And, if we do drop and still hold over today's low, then it would mean wave iv of [v] of [3] is taking shape as a diagonal, as shown in yellow on the 5-minute chart. And, once tat triangle completes, then we drop in the wave [v] of v of [3].
However, if the market is able to move back over today's high, then it begins to shift probabilities towards the potential that wave [3] is done, and we will likely be mired in a wave [4] for the next week or two. The break out would likely be an a-wave within wave [4].
So, its decision time for wave [3] today, and this update is rather short since the market has made it rather easy based upon the current micro structure.
Have a good evening.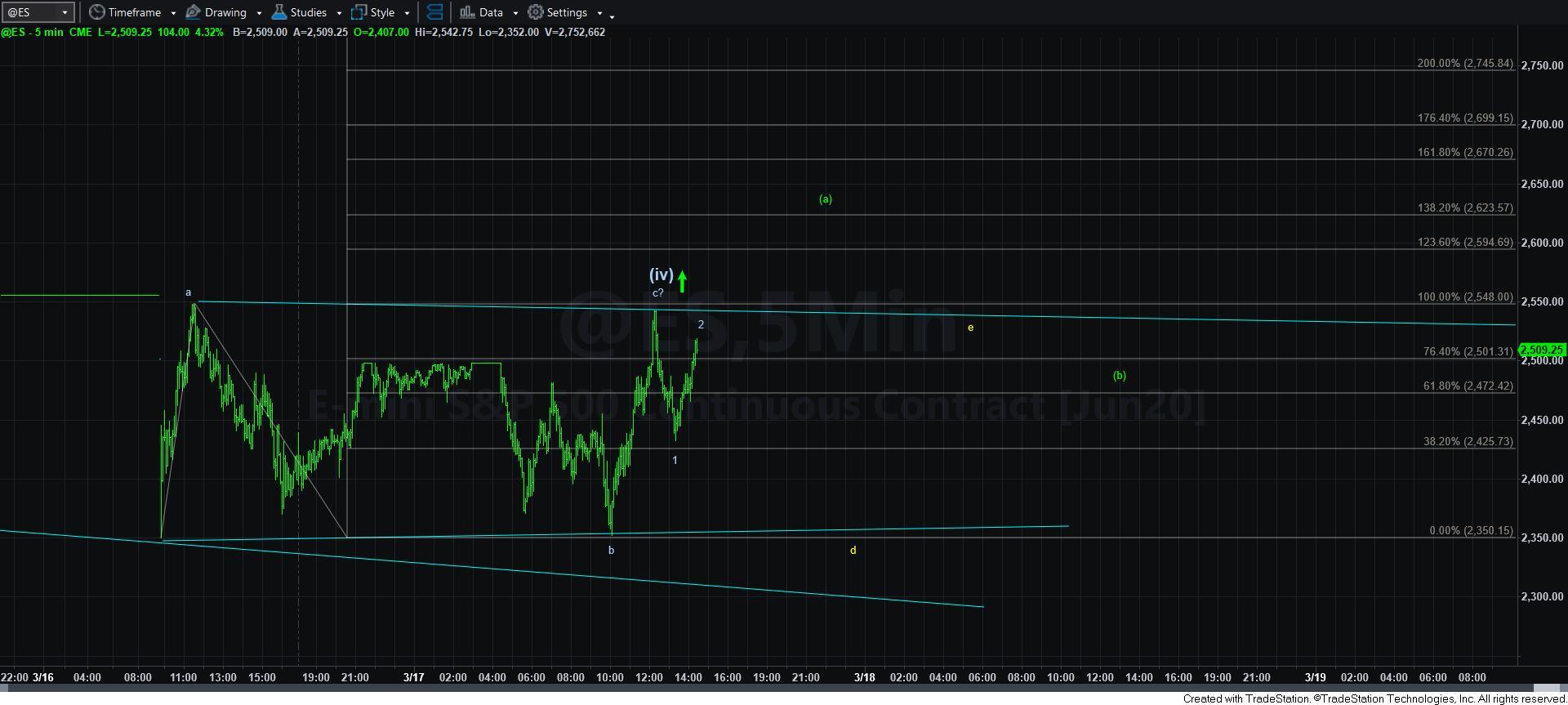 5minES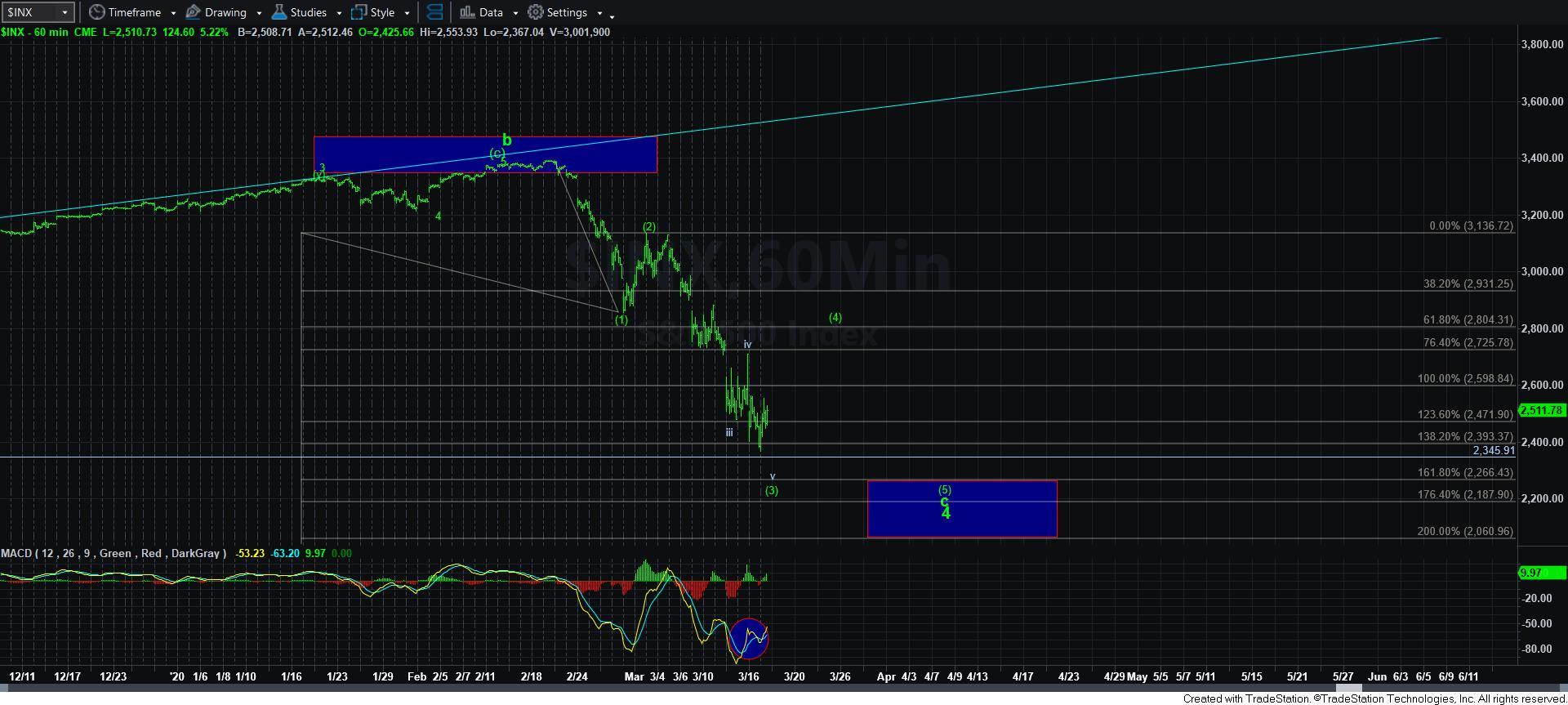 60minSPX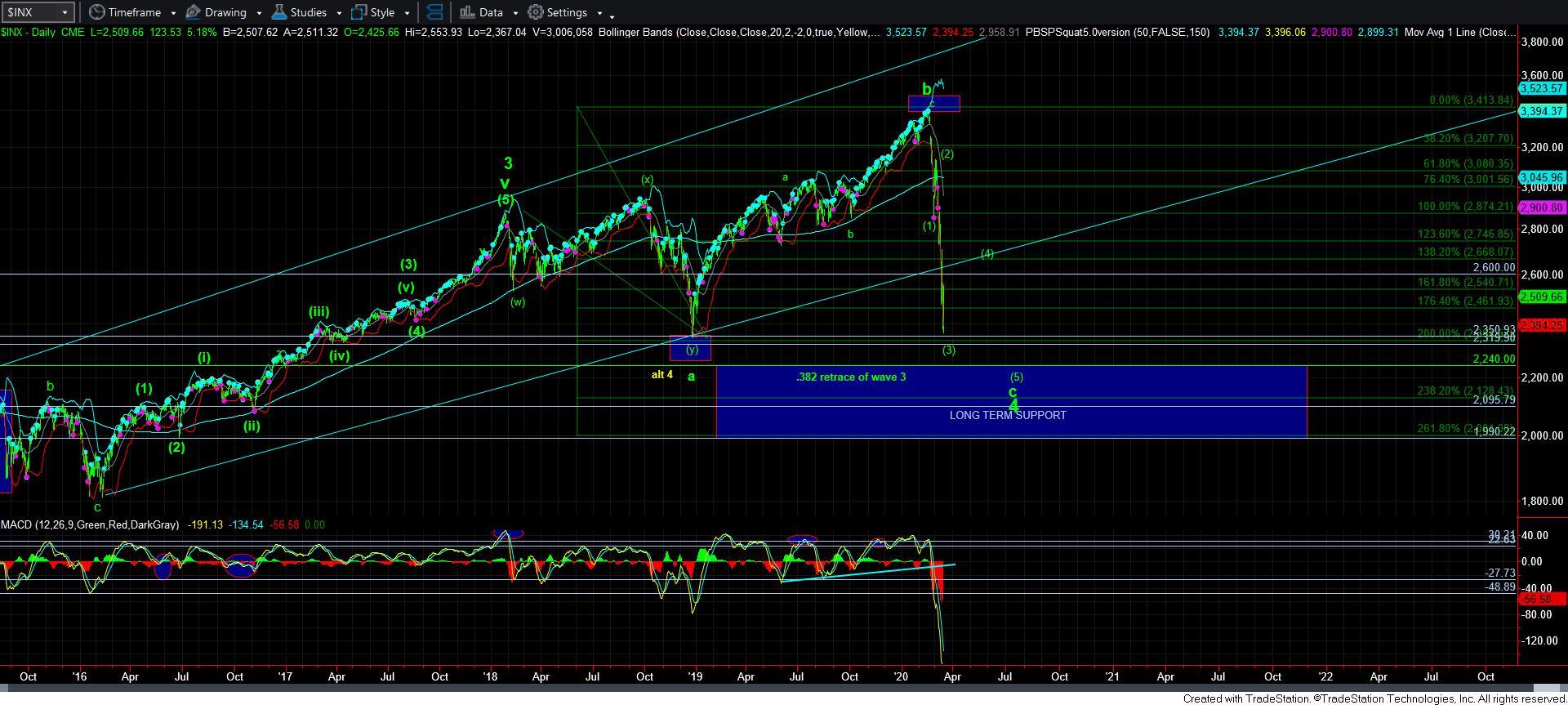 1SPXdaily