One Bullish Path - Market Analysis for May 23rd, 2023
With today's decline poking below the pivot, I think the market is sending us a message that this is likely a [b] wave pullback. So, it really leaves us just one path at this time.
At this point in time, we have not even struck the top of our support box for the [b] wave. So, I am questioning whether this drop is simply just an a-wave in the [b] wave.
So, the micro structure will all depend on the next rally. If it is clearly impulsive, then I will view is as wave 1 of the [c] wave, and expect that we have begun to march towards the 4300+ region and our target box overhead. However, if the next rally is clearly corrective, then I will view it as a b-wave within the [b] wave, and expect us to drop deeper into the support box for the [b] wave with a c-wave decline.
The bigger picture suggests that as long as we hold over 4100SPX, I am still looking towards 4300+ to complete what may be a very large b-wave which began in October of 2022. And, as I have noted many times, the nature of the next decline below 4100SPX will likely tell us the story for the rest of 2023, and even potentially well beyond.
In the meantime, I want to touch upon the IWM. While I had wanted to see us rally to the target box that I have had on this chart for quite some time, I want to issue a small warning. If the current pullback breaks down below the 177 level, then I have to view this [c] wave rally as ending diagonal. That means that today's high may have completed wave iii, and wave v can top out in the 184 region. This does bring us shy of our ideal target. So, I want to see how the market take shape in the coming days to know whether we have to get more protective sooner.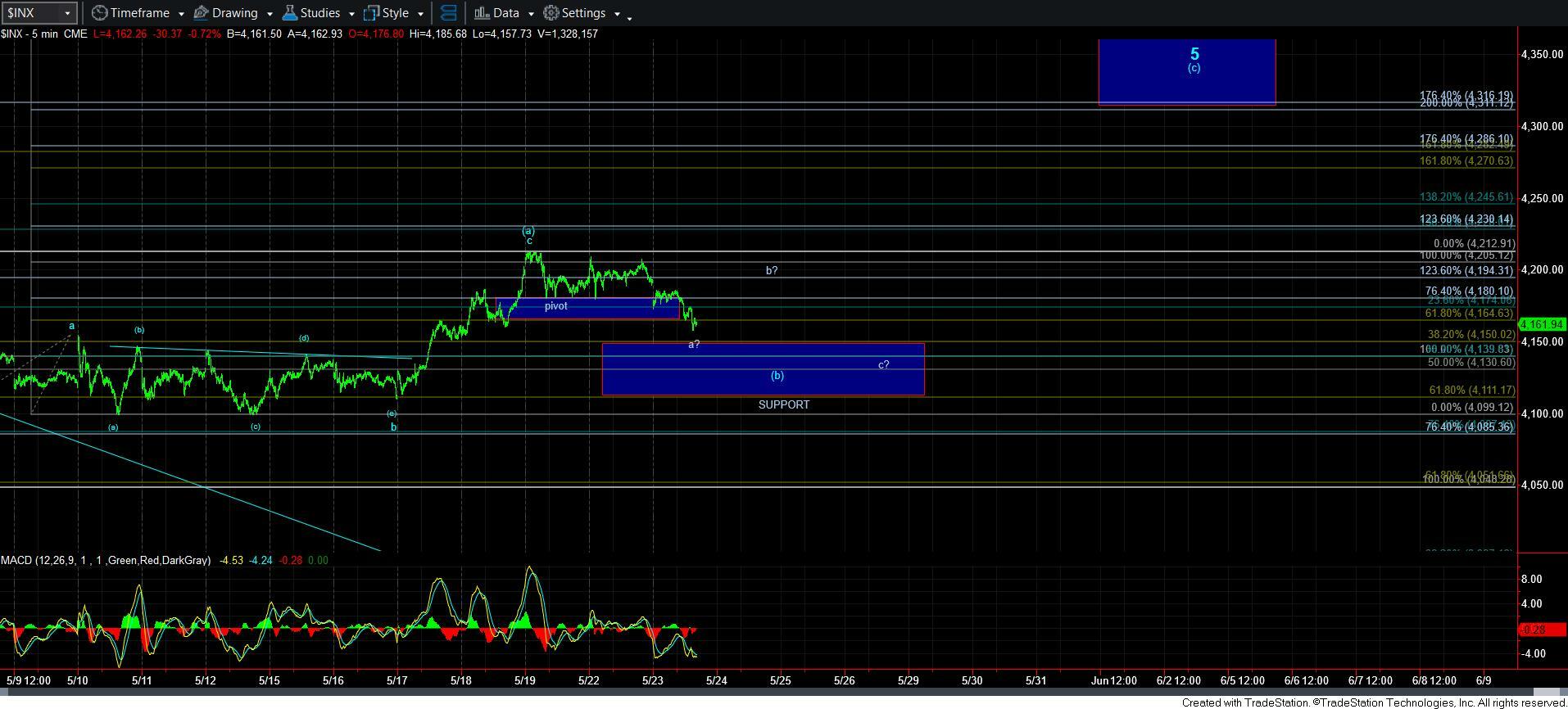 5minSPX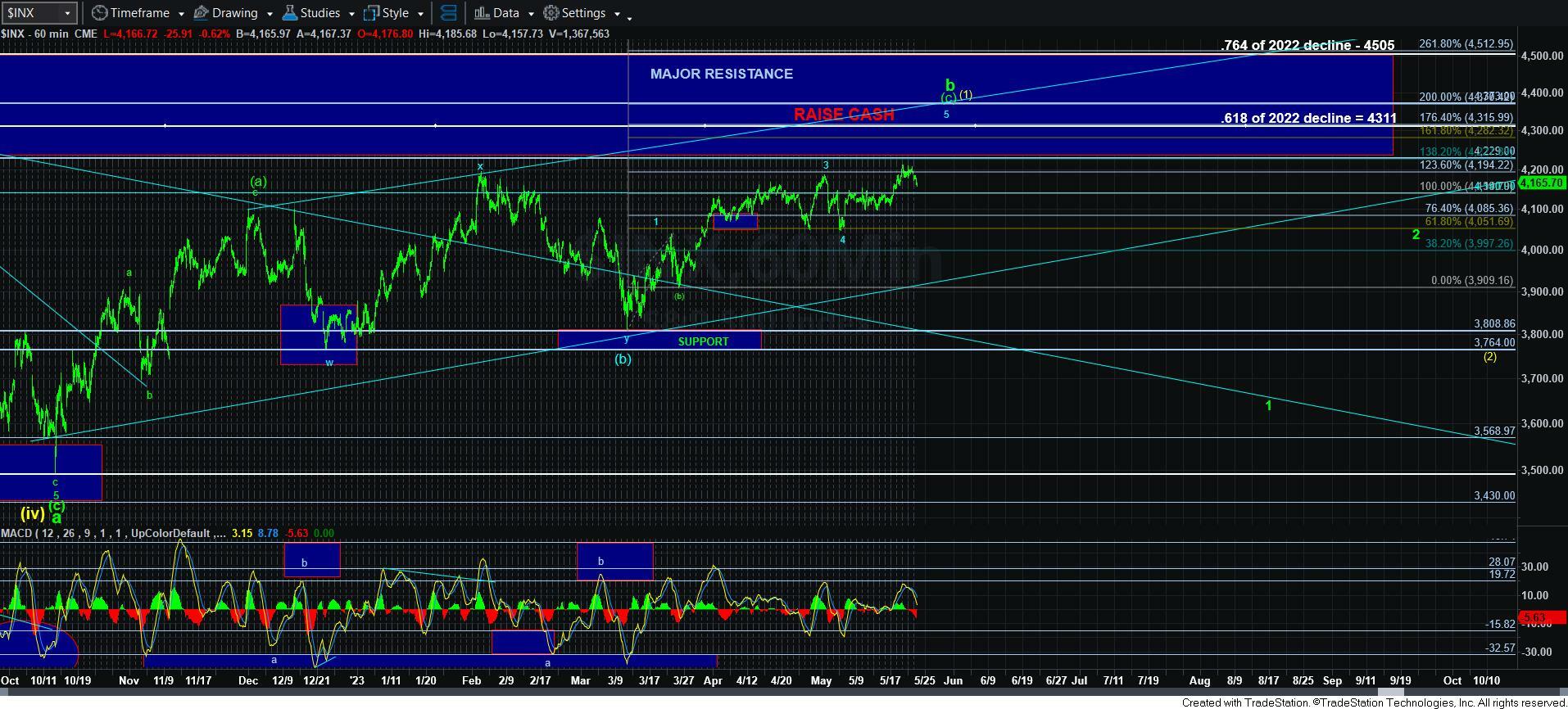 60minSPX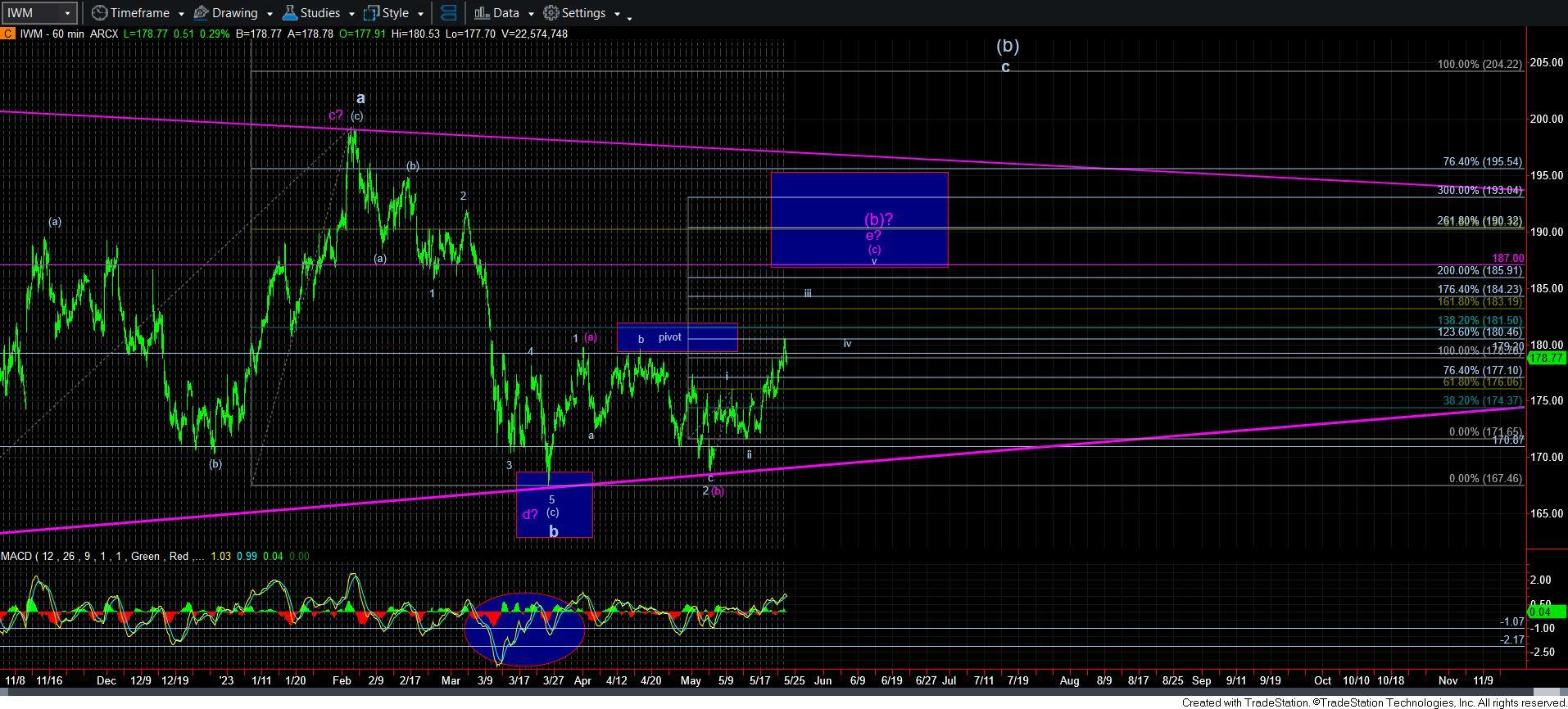 IWM60min