One Additional Point - Market Analysis for Jun 25th, 2020
I simply HATE surprises from the market, which is why I am constantly running calculations to see where I can be wrong in my primary assessment. And, I have found one I need to point out to you before the close.
With the market unable to drop to the lower target region thus far, it has really made the bigger blue wave [5] rally from here quite unlikely.
Next, the rally for a [c] wave should be an impulsive structure. But, the rally off today's low is not exactly taking shape as an impulsive structure.
This has lead me to consider something a bit more evil in the near term. If the market is unable to maintain pressure to the upside, and breaks below 2980SPX (or 2975ES) from here, it opens the door to dropping in a [c] wave within the green a-wave, and likely targeting at least the 2835SPX region.
Please review the attached 5-minute chart for the micro details.
So, PLEASE know the parameters of what you are trading. This still remains a very treacherous market with several possible paths to take in this region. Unfortunately, it has not yet clarified its near term path.
But, for now, as long as we remain over today's low, then I can view the potential for a [c] wave rally as shown in yellow. However, should we break down below today's low, and follow through below 2980SPX, it would strongly argue for a continuation drop to the 2835SPX region within the [c] wave of the a-wave in green.
Lastly, please recognize that both of the micro patterns we are now tracking are still likely pointing to lower levels in the coming weeks. The question we are simply trying to answer is "from exactly where."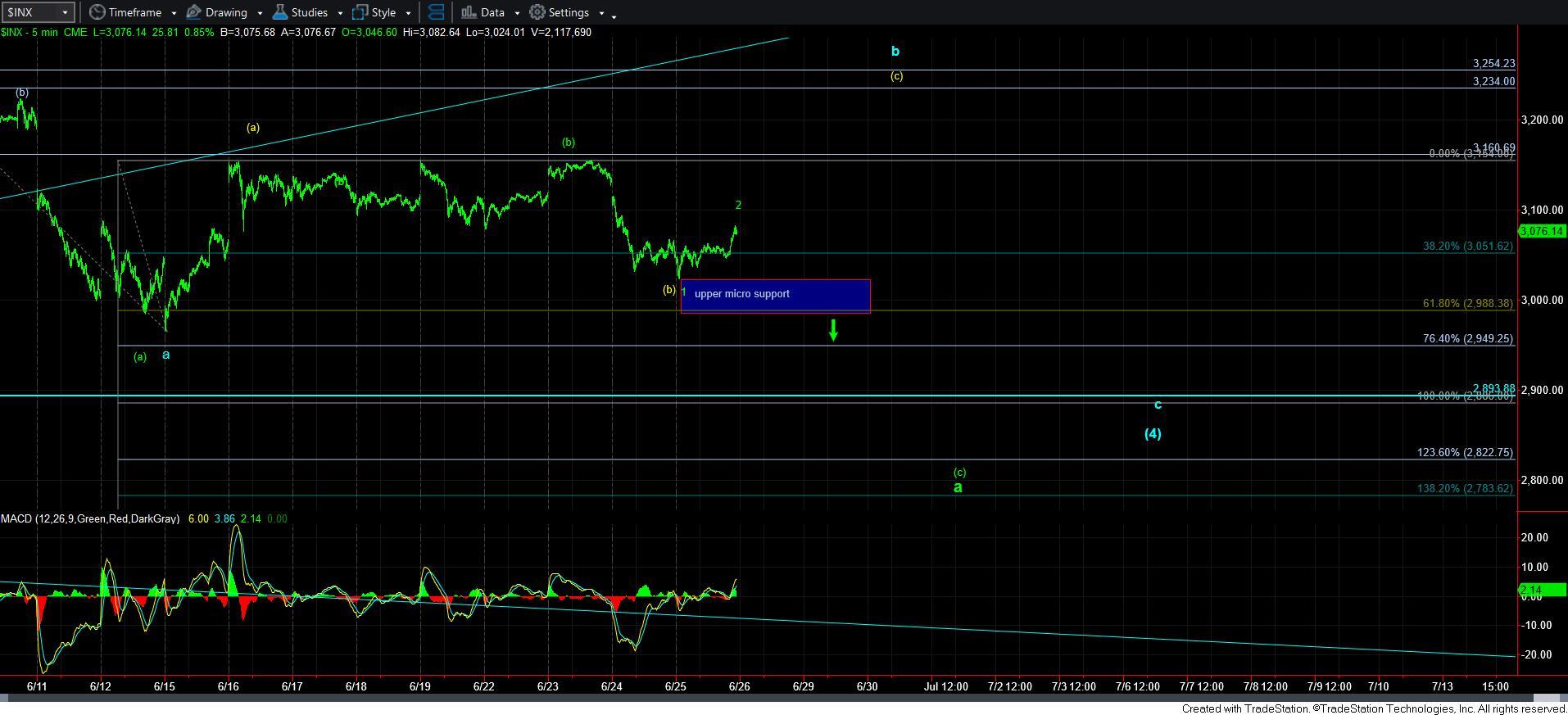 5minMicro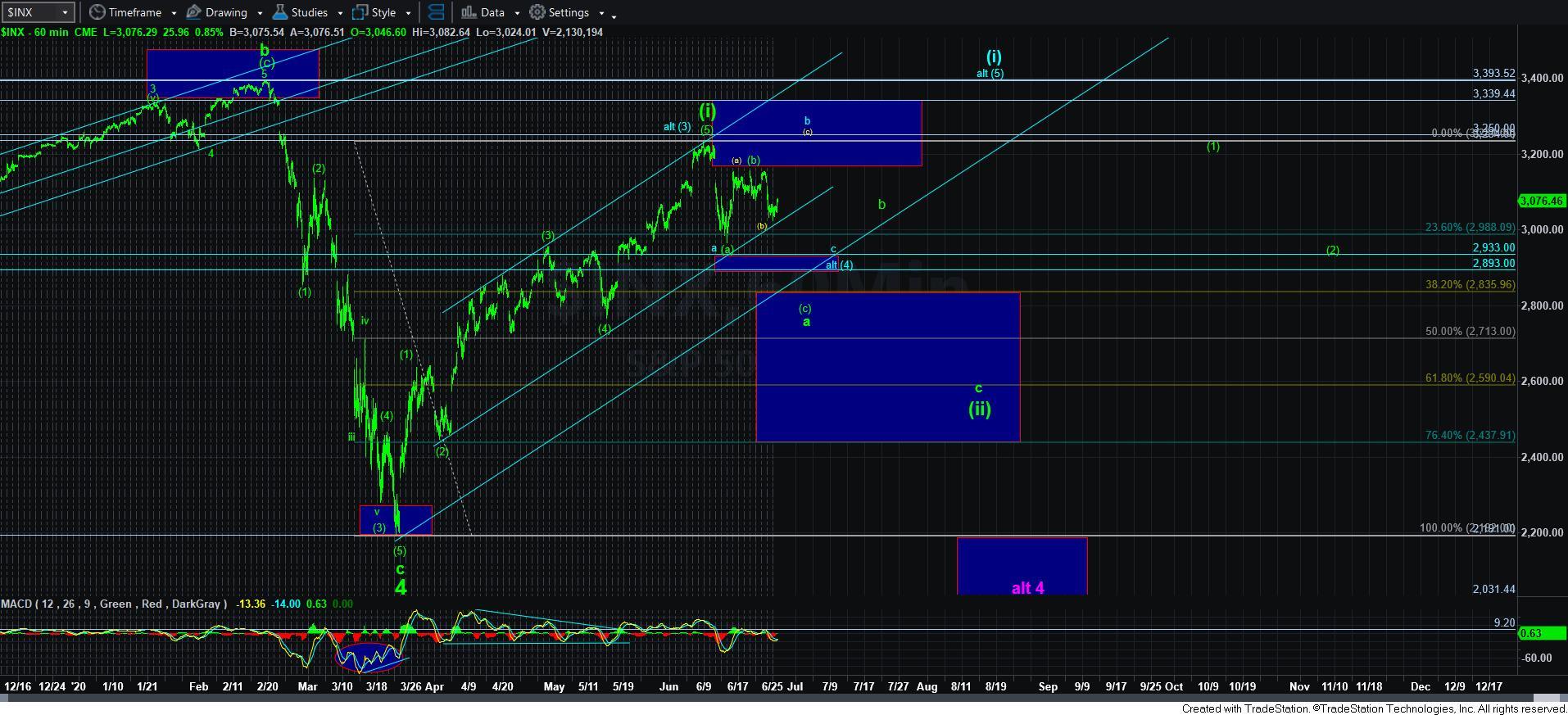 60minSPX