With the market pulling back somewhat into this morning, we still do not have the type of pullback that would be suggestive of a bigger degree wave (2). Rather, if the market holds the low is struck this morning, then we have a (1)(2)1-2 set up in place. That would trigger with a rally through 2867SPX, with confirmation once we strike a new all-time high in SPX, which puts us on target towards the 2920SPX region for wave 3, as outlined on the 5-minute chart.
However, this immediate set up is predicated on us holding over today's low. Should we break down below today's low, then it means that wave (2) has not likely completed, and I expect a test of the lower box on the 5-minute chart.
At the end of the day, the ultimate point to focus upon is that as long as the market remains over 2820SPX, we have a set up to move strongly over 2900, and potentially even attain the 3100 region by the end of the year or early next year. This assumes the market will fulfill the more bullish count in blue, rather than provide us with the ending diagonal scenario we have been following as well.
And, as I mentioned last night, one must decide how much risk you want to be taking with your own portfolios for this last 5th wave which will likely complete wave 3 off the 2009 lows, and then usher in a 20-30% correction (with the ideal target in the 2100 region), probably starting in 2019.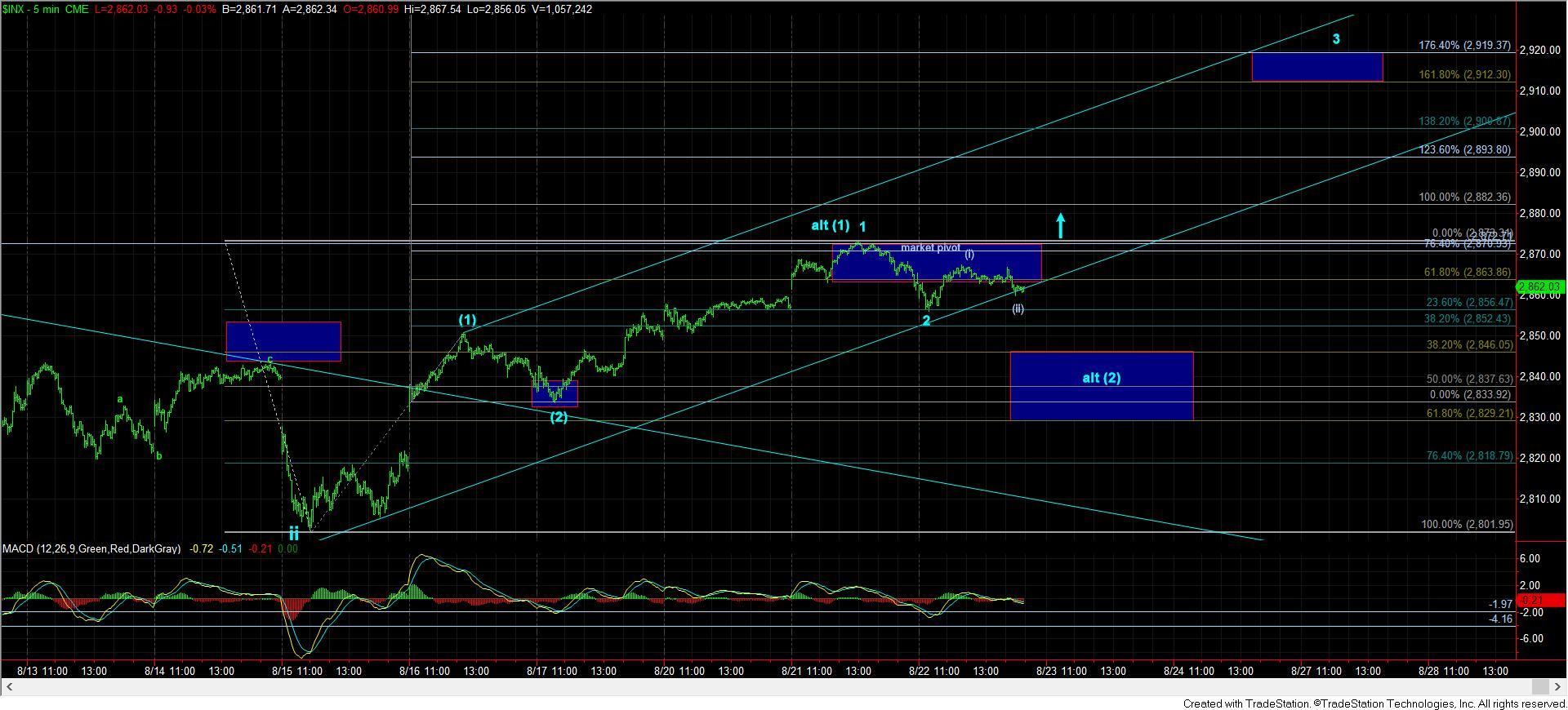 5min-zoomSPX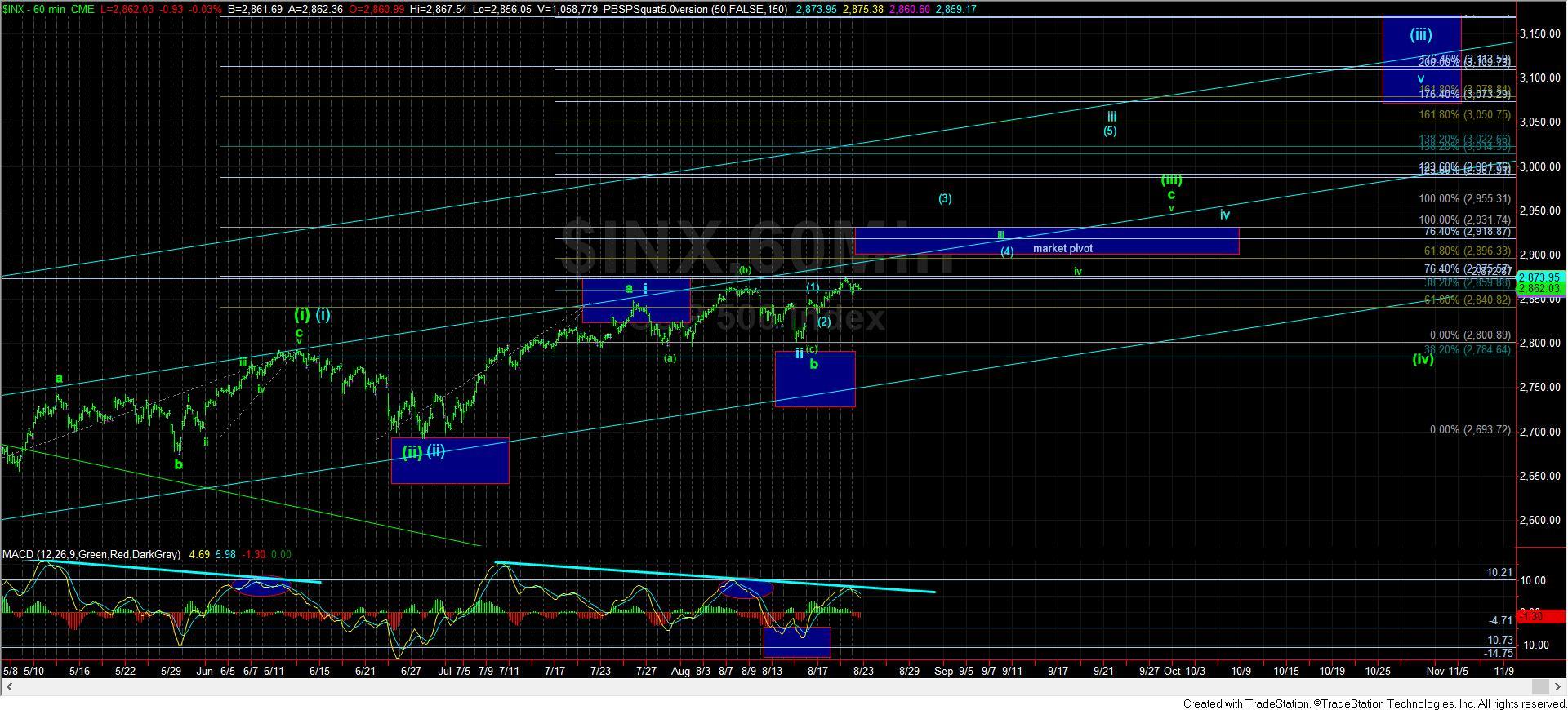 60minSPX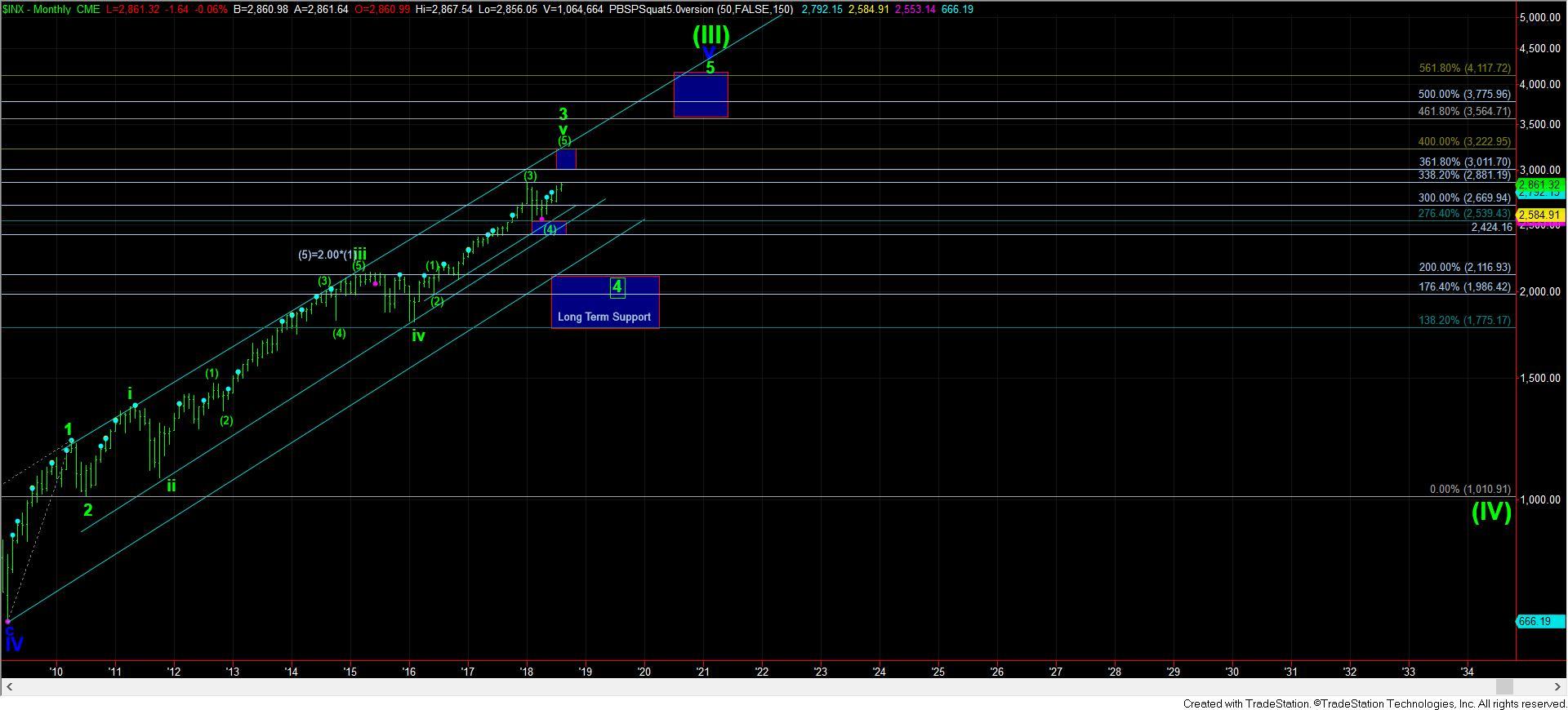 LONGTERMSPX