Oh So Close - Market Analysis for Feb 22nd, 2017
As you can see in the chart, we are clearly within the target region for wave (5) to complete. However, until we break below today's pullback low, the market has left a window open to tag the 2373SPX region in a micro 5th wave. However, if we break below today's pullback low, it increases the probability that wave (5) has completed, and that a bigger pullback/consolidation has begun.
Again, my primary count has the next pullback/consolidation counted as wave iv of 5 of (iii), as represented in green. And, as long as the next pullback holds micro support, I will expect one more rally to push the 2400SPX region within the next few weeks.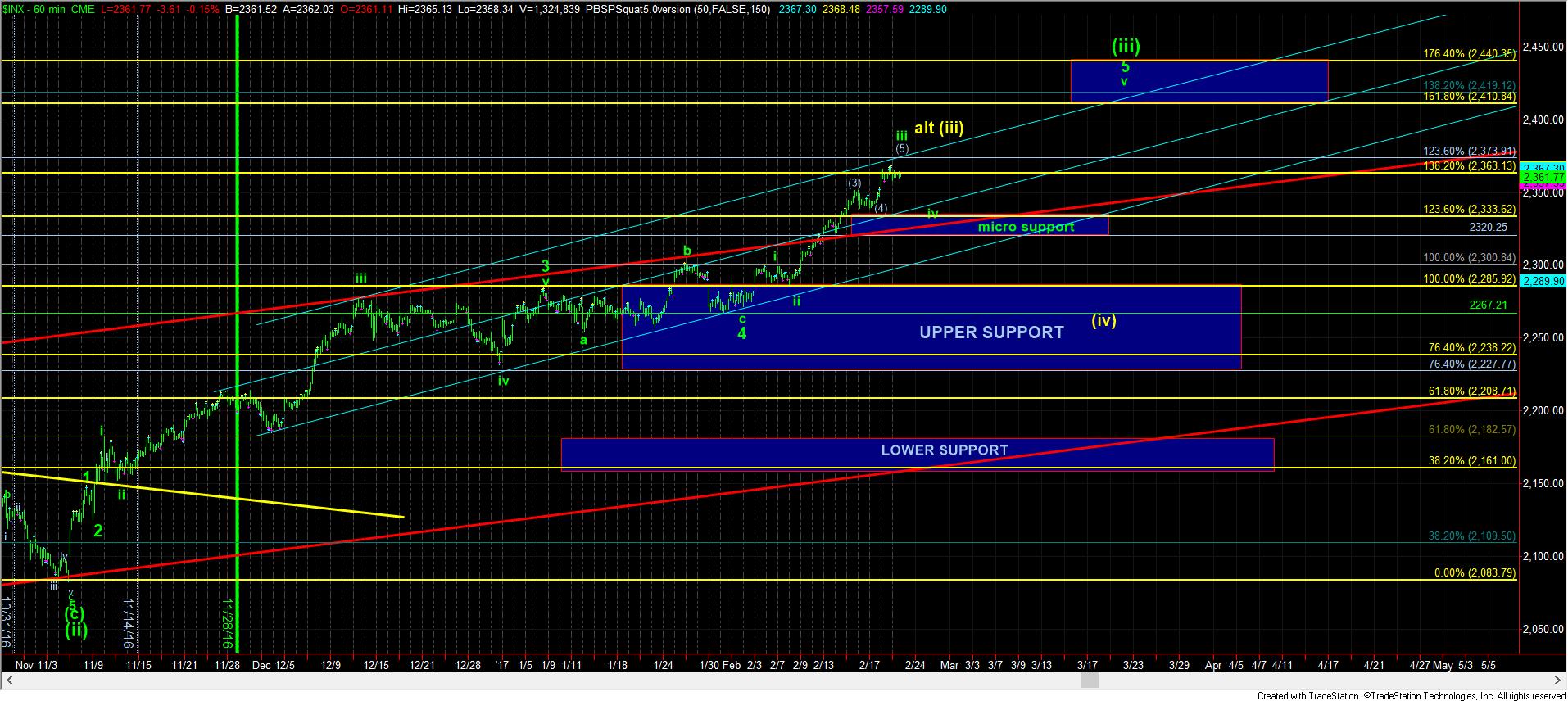 1turnchart