Odds Of A Top Have Increased
Today the SPX opened down and continue to move lower into the early morning session. We then saw a small retracement higher which was then quickly sold back lower. The SPX did attempt to make a stand at the 2890 micro support level having bounced off of that level several times today however this level finally gave way in the afternoon session at which point we saw an accelerated move lower thus giving us a sustained break of this 2890 level. While we still need Additional follow-through to the downside to confirm that we have indeed topped in all of wave b this break of the support levels noted is certainly increasing the odds that we have indeed topped.
From here ideally, I would like to see this follow-through in the form of a five-wave move to the downside off of last week's high with the target zone for the micro wave iii coming in at the 2853-2838 zone. If we can manage to make it down into that zone, then we would still need at least one more fourth and fifth wave to fill out a full five down off of the highs. I currently have micro resistance coming in at around the 2895 level and as long as that level holds the most immediately bearish pattern will remain in play.
One note of caution on this pattern is that because the afternoon high on Friday did not exceed the previous high struck at 2939 it would still be possible to consider a full five down off of Friday's high as part of a c wave of a larger corrective ABC pattern. For that reason, until we break back under 2822 it's still possible to consider this entire structure down off of the highs as part of a wave (b) of a larger b wave which I am showing in purple on the 60m chart. Now, this is an alternate path at this point in time but again due to the irregular top that we had on Friday, it is certainly prudent to layout this potential alternate path at this point in time.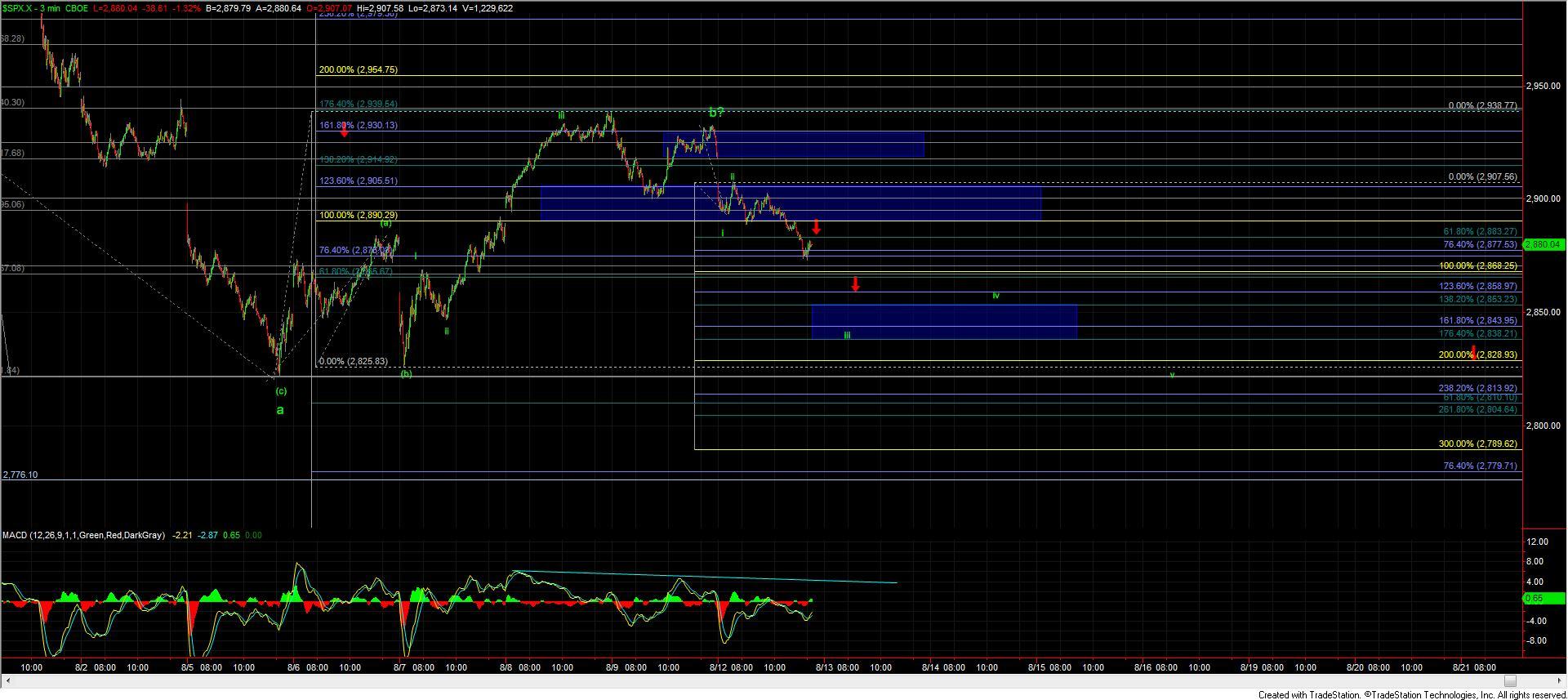 SPX 3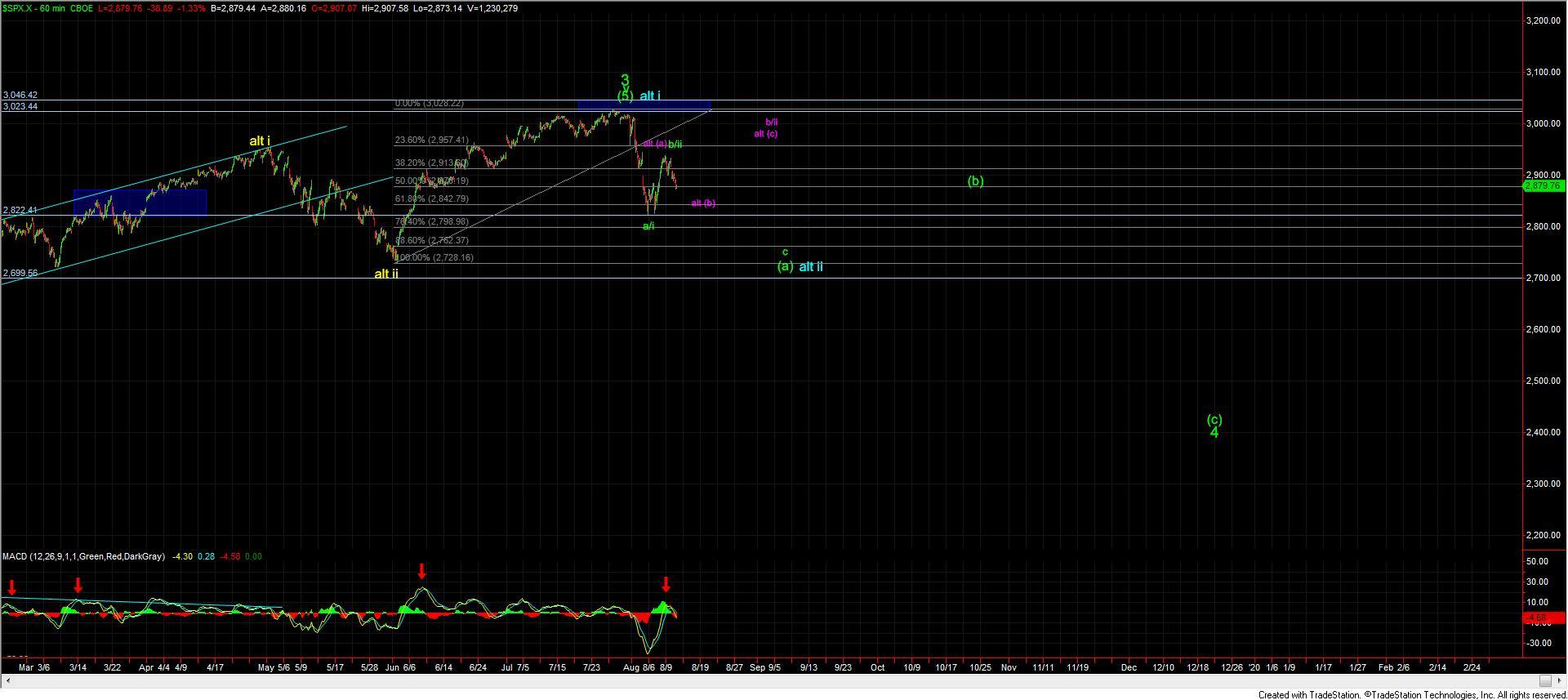 SPX 60