Nothing Yet - Market Analysis for Dec 11th, 2019
Even after the Fed-event today, the market seems quite tepid in wanting to push higher to complete a 5th wave. And, even if it does, it will likely complete it as an ending diagonal if it chooses a direct break out.
So, nothing has really changed from last night's update. As long as we remain below 3151, a bigger pullback and consolidation withing the potential triangle presented on the 5-minute chart will remain, as well as the potential that we have already topped and are in a blue/purple pattern pullback. But, the latter scenario still needs a break below 3065SPX to signal that is the case.
For now, I really have nothing more to add to last night's update, as the market has not really provided any further guidance.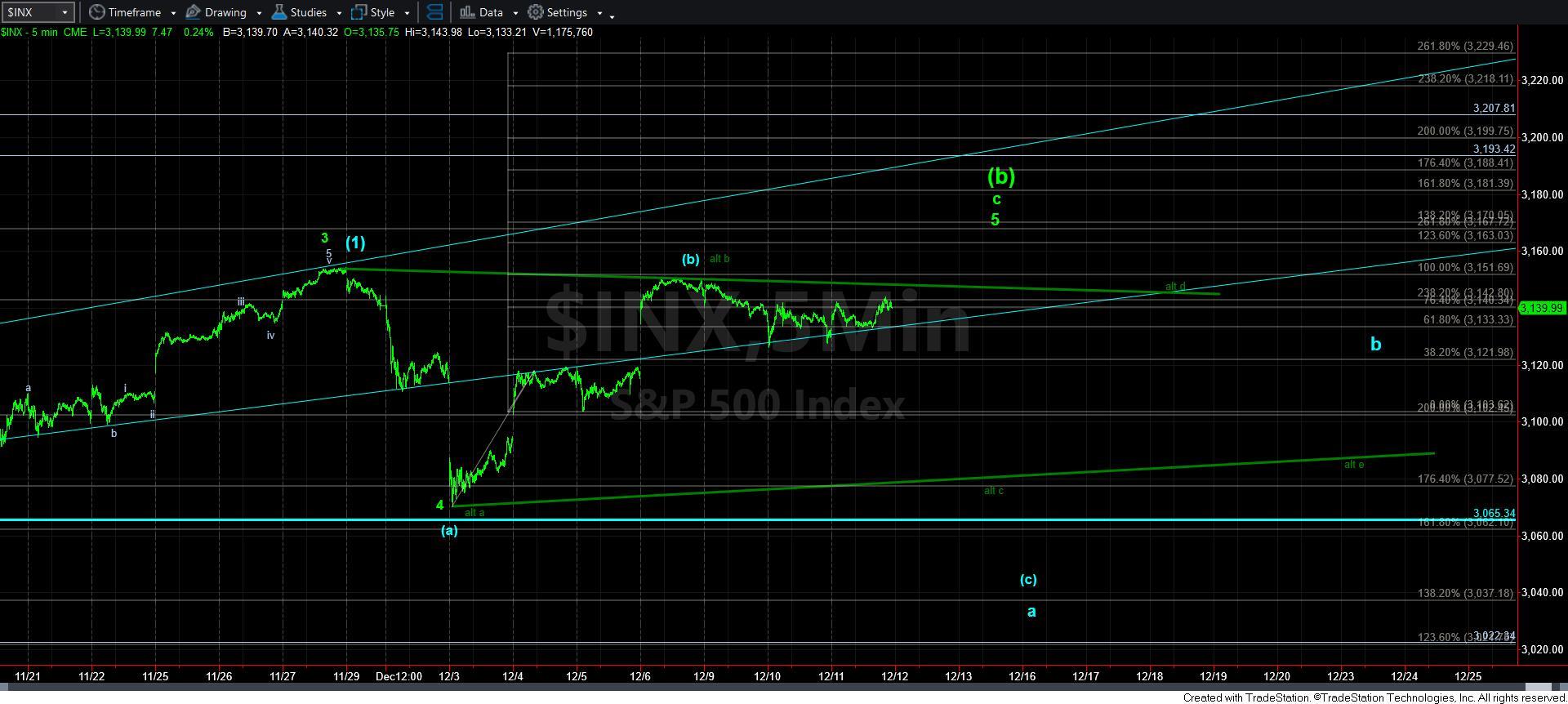 5minSPX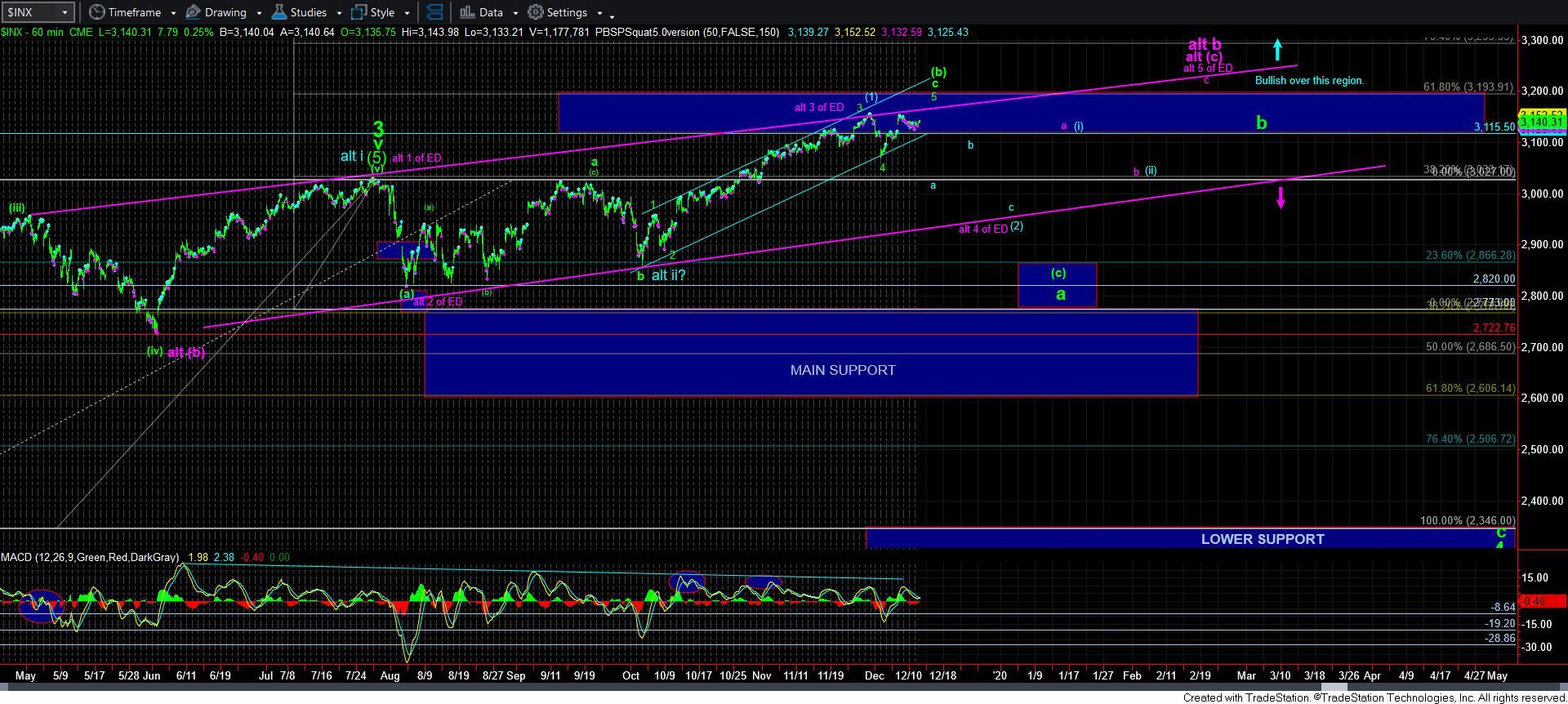 60minSPX