With the market simply consolidating today below 2077SPX resistance, there is no change to my perspective noted over the weekend.
On the micro count, it does look like a potential triangle as noted in purple on the 5 minute SPX chart. However, the alternative is that today's consolidation was a b-wave in alt wave iv.
The ultimate point is that as long as the "upper support" region is not broken, the market will likely head up to the next higher target between 2101-2115SPX. We would need a break down below that upper support region to even consider some form of top being in place, which may still be a b-wave top, as discussed over the weekend.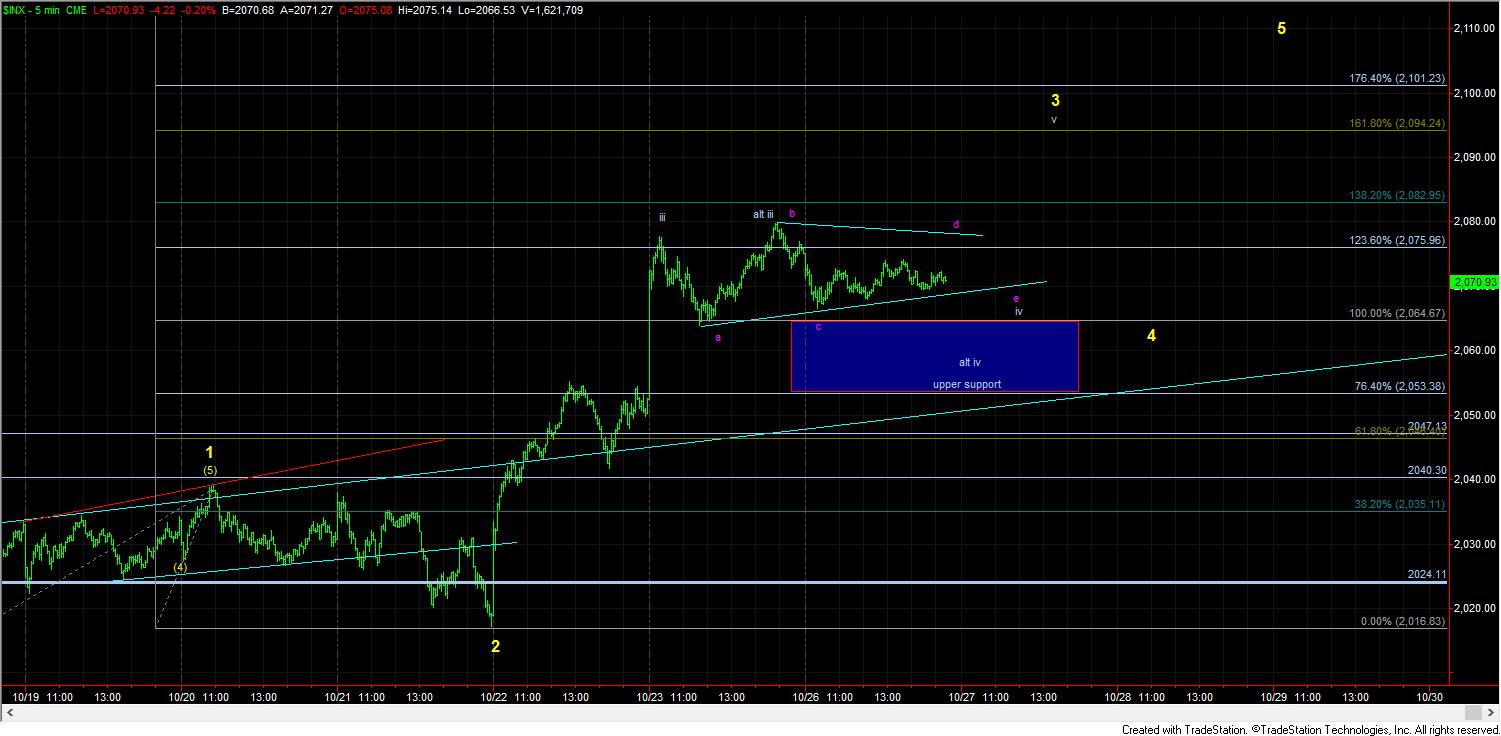 5minSPX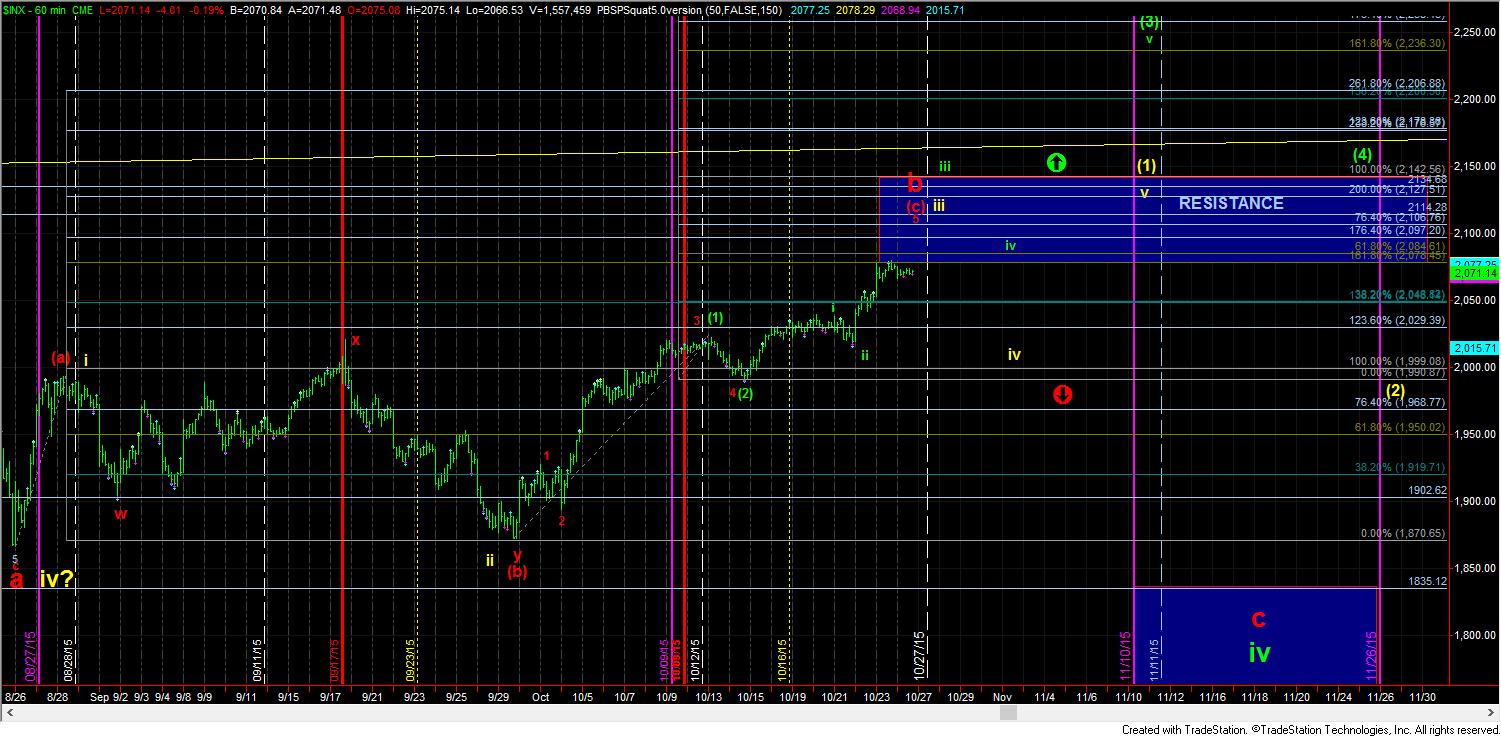 1turnchart