Nothing Bullish Yet To Report
As the market continues to meander, we still have no reasonably probable bullish set-up despite so many of our members wanting to be bullish. While I understand the sentiment in wanting to be bullish with the potential run to 3800+ still to be seen, the smaller degree structures still point to lower levels to be seen first.
In fact, until I see at least the 2820SPX region, I have nothing that allows me to entertain any reasonably bullish structure. Rather, everything is still pointing down based upon much of what I am seeing.
In the smaller degree, as long as we remain below 2960SPX, we still have a reasonably probable downside set up, which can take us to 2820SPX, and potentially much lower. In my update of several nights ago, I outlined the logical progression which will make me adopt the more bearish yellow count to the 2600SPX region. But, in the meantime, I am still looking for a test of the 2820SPX.
Alternatively, if the market is able to break out over the 2960SPX region, then it will place us in a much more complex structure, which is not presented on any of the charts at this time. But, to provide a bit of insight into that potential, I would have to classify the structure of the drop from the all-time high this past summer as a w-x-y pattern. This still means it is still pointing lower towards 2820SPX in that complex structure before new highs are struck, at least from a probabilistic perspective.
But, overall, with the market rallying in a 3-wave structure off the August low, I have no reasonably probable bullish structure upon which I can rely for a bullish resolution of this pattern, at least until we strike the 2820SPX region. But, if we are able to break out over 2960SPX before we break down to 2820SPX, it means we may just get a more complex path down to 2820SPX.
Lastly, remember, we will need to see a strong break of 2820SPX to suggest that 2770SPX is next in line to be struck, which if broken, can open the door wide to a drop to 2600SPX in the yellow count.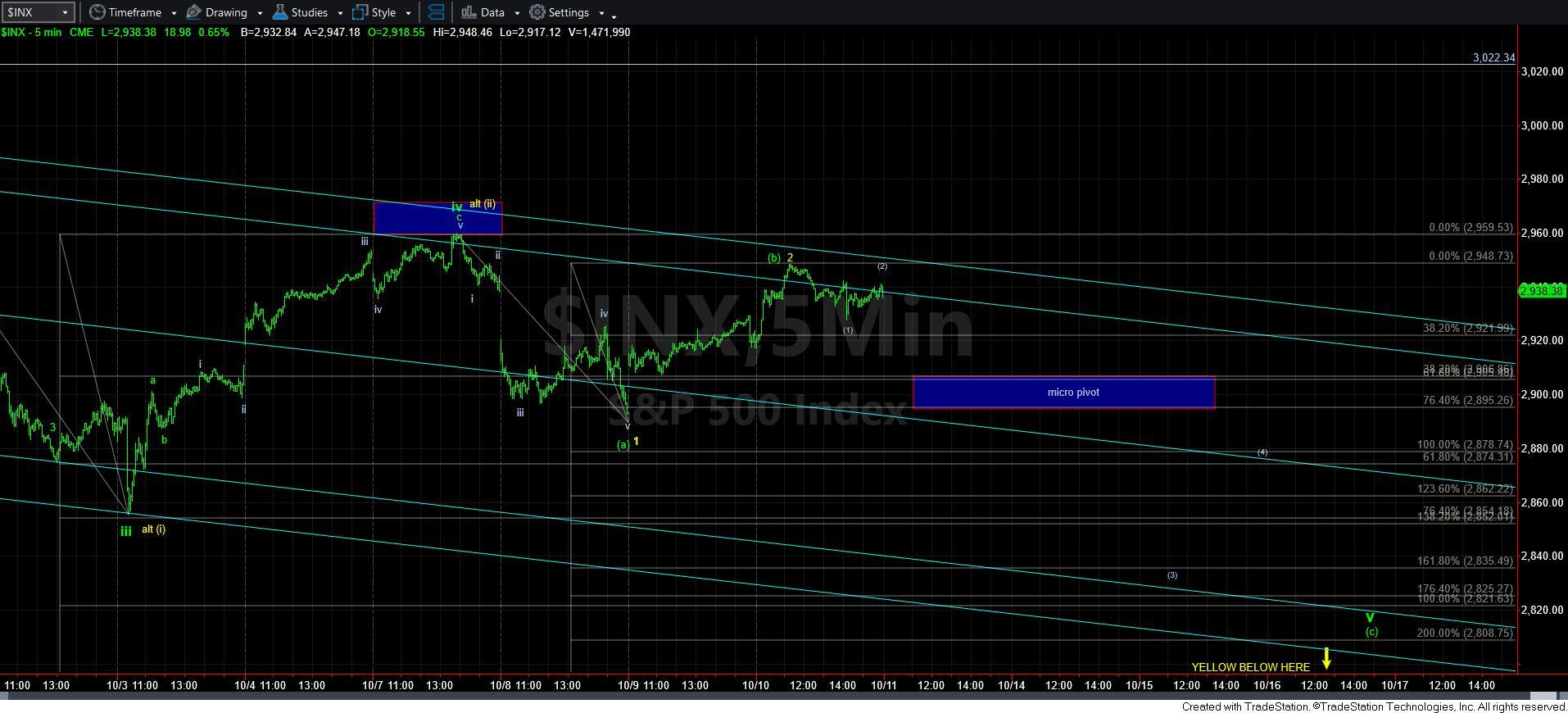 5minSPX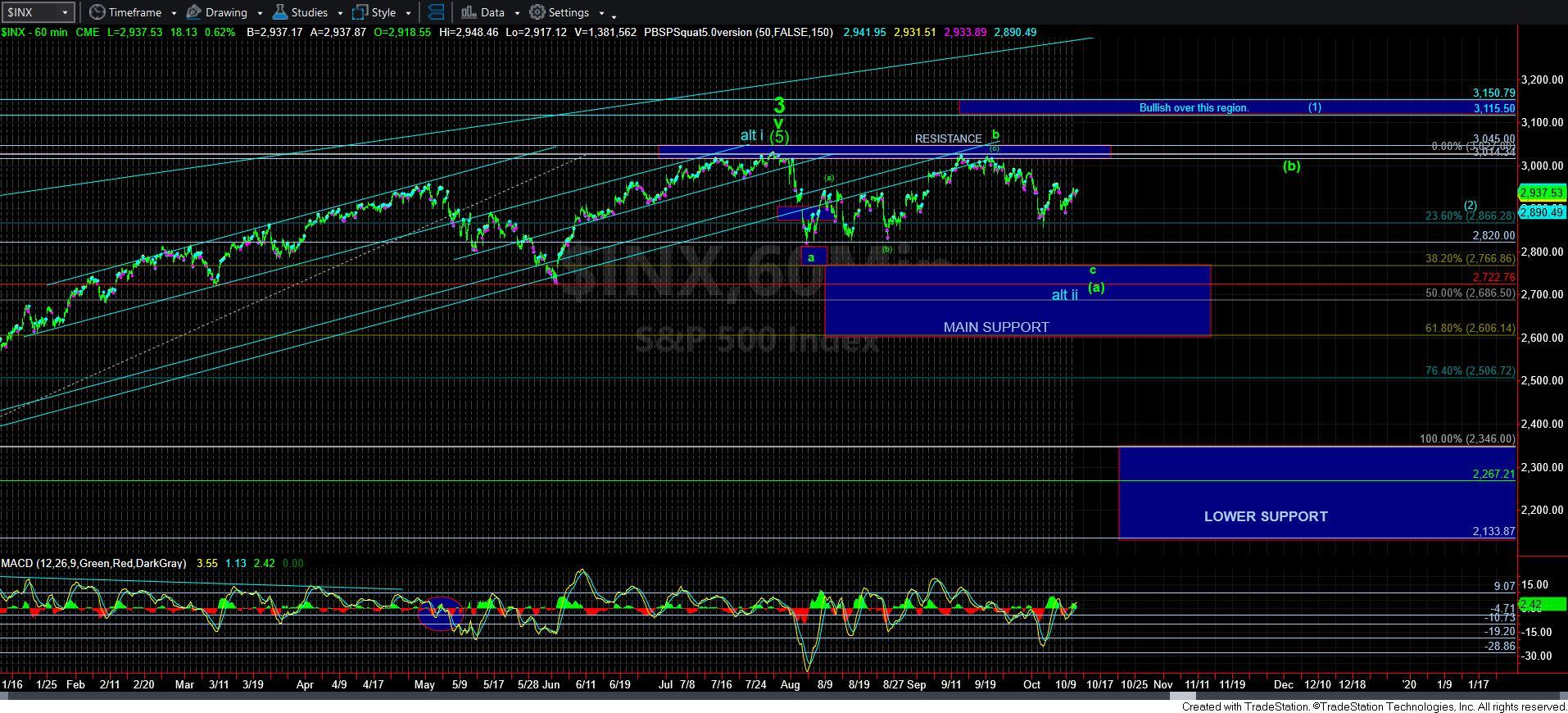 60minSPX