Nothing Broken Yet As Market Moves Sideways
After opening higher today the market moved back down but failed to break down below yesterday's low giving us a very sloppy sideways market on the smaller timeframes. Now with that being said all of the equity charts would still look better if they were able to push lower back under yesterday's low to finish off at least a wave c of ((ii)) per the blue count as the action up off of yesterday's low has been quite overlapping and corrective in nature thus supporting this still needing another low to finish off the move.
The purple count that I laid out this morning is still just barely hanging on here but should this move back under the 3091 level I can take that path off of the table and then focus squarely on the two downside counts.
If this does make it back under the 3062 low then we once again focus on the larger support zone at the 3040-2979 zone to help us determine whether we are following the blue wave (ii) or if we are going to see a deeper retrace per the green count.
So overall not too much has changed in the counts that we had laid out both last night and this morning but we do have some fairly clear levels to watch into the overnight session and early tomorrow.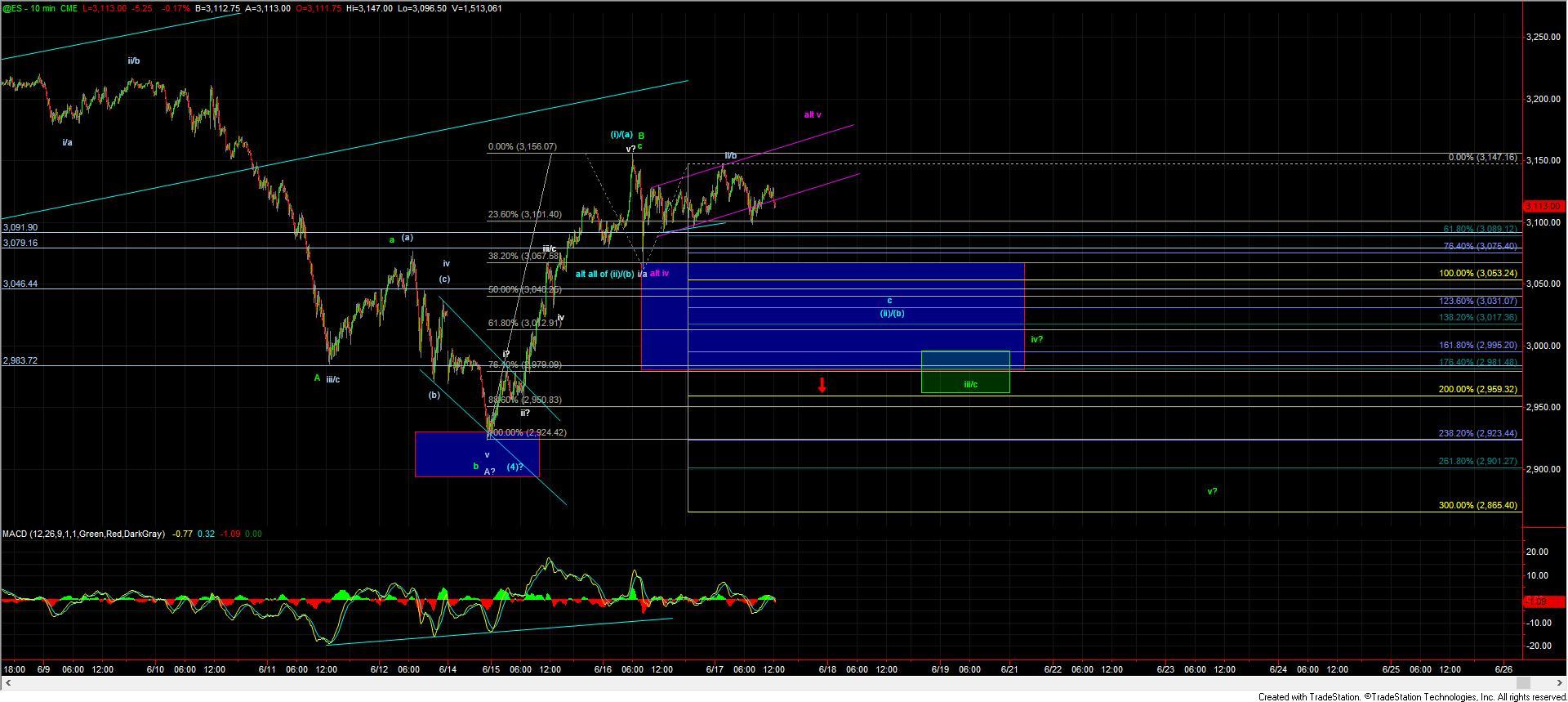 ES 10m
SPX 60m