Nothing Broken As Market Finds Support
Today the market opened lower and continued to drop down in the early morning session. This drop continued into the upper end of the support zone and then saw a relatively strong reversal after hitting the upper end of that support zone at the 2915 level on the S&P 500. We are currently consolidating near the high of the day just under the 88.6 retrace of the move down off of the 2936 high.
This action today is still supportive of seeing continued follow through to the upside under the yellow count and still we have an open door to see the SPX continue to move higher up towards the 2964-2995 zone for wave 3. Potentially, it could move into the 3045-3094 zone before topping in wave 5 of (c) of the larger degree wave b.
Support under this yellow path still remains at the 2915-2884 zone, and this support level should hold if this is indeed going to follow-through to those higher price targets per this yellow count.
A break down below this 2915-2884 zone support zone would signal that we are not following through on an impulsive path higher and open the door to a top occurring prior to seeing a move up over the 3000 area. We still would need to see further follow-through with a break back below the 2865 level to give us additional confirmation of a top.
However, unless and until that were to occur, then the pressure will continue to remain up on the SPX in the near term.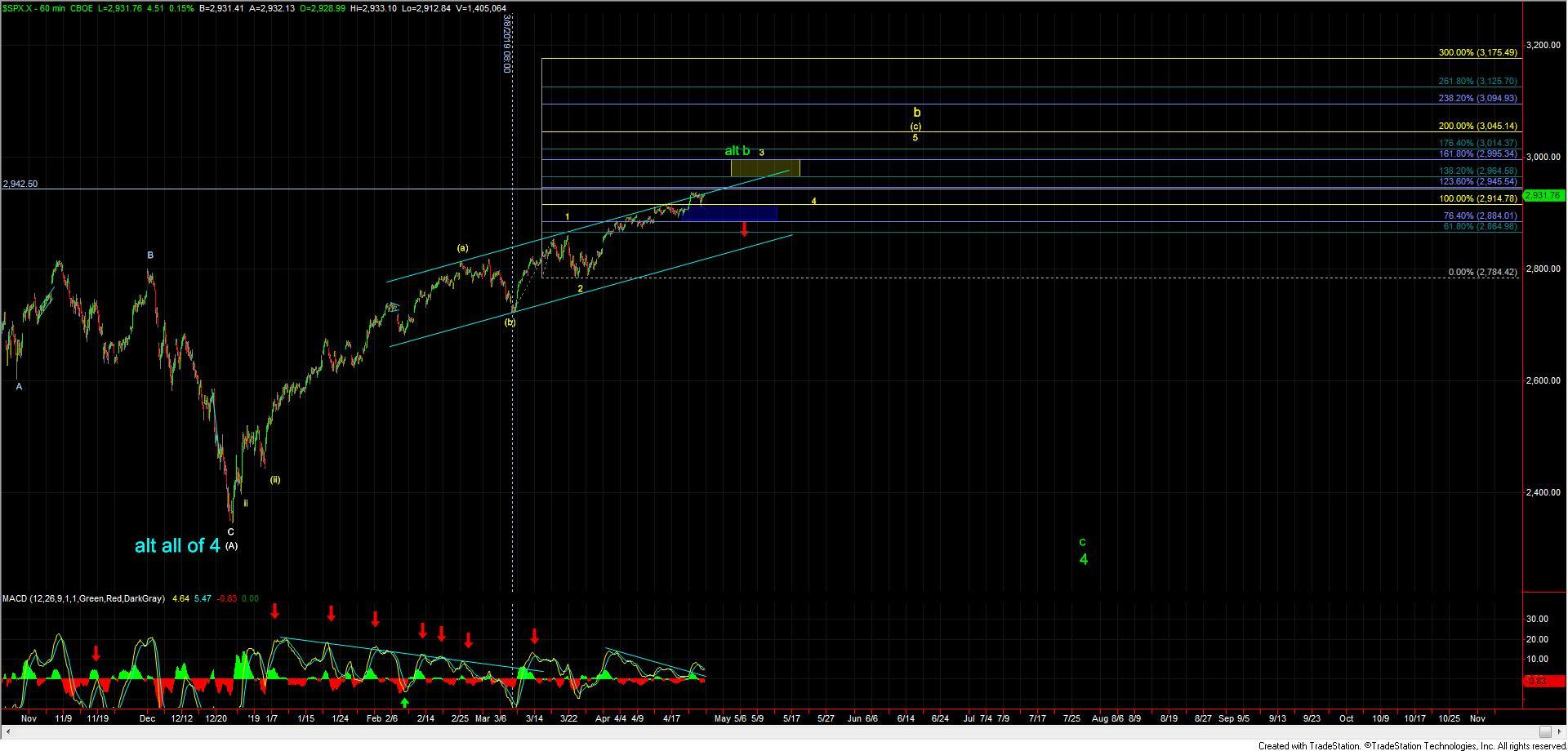 SPX 60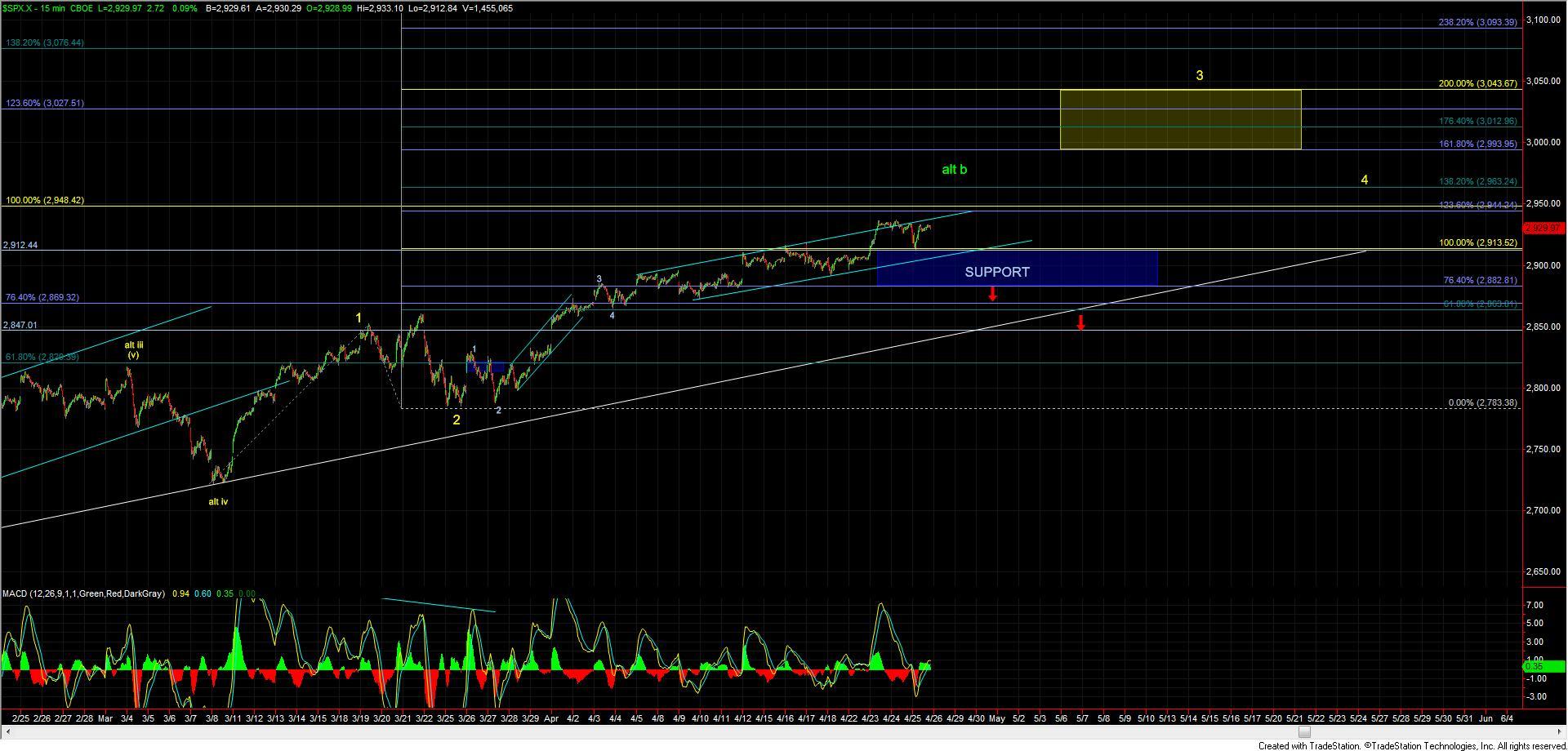 SPX 15