With the IWM striking its target for wave (3) of iii, we pulled back quite constructively in what counts best as wave (4) of iii. While we may have completed wave (4) with this sideways action, the ideal structure still calls for a c-wave down.
At the end of the day, this chart is rather easy right now. As long as we hold the 150 region, this chart is still pointing higher into next week. However, a break down below 150 is our first topping signal. While we may still have one more push higher even if we break 150, a break of 150 makes the more extended rally to the 155-56 region less likely.
So, I will continue looking higher as long as we remain over 150. And, as we move higher, we can continue to move up our support.
Enjoy the long holiday weekend, and I will try to get out full reports by Friday afternoon.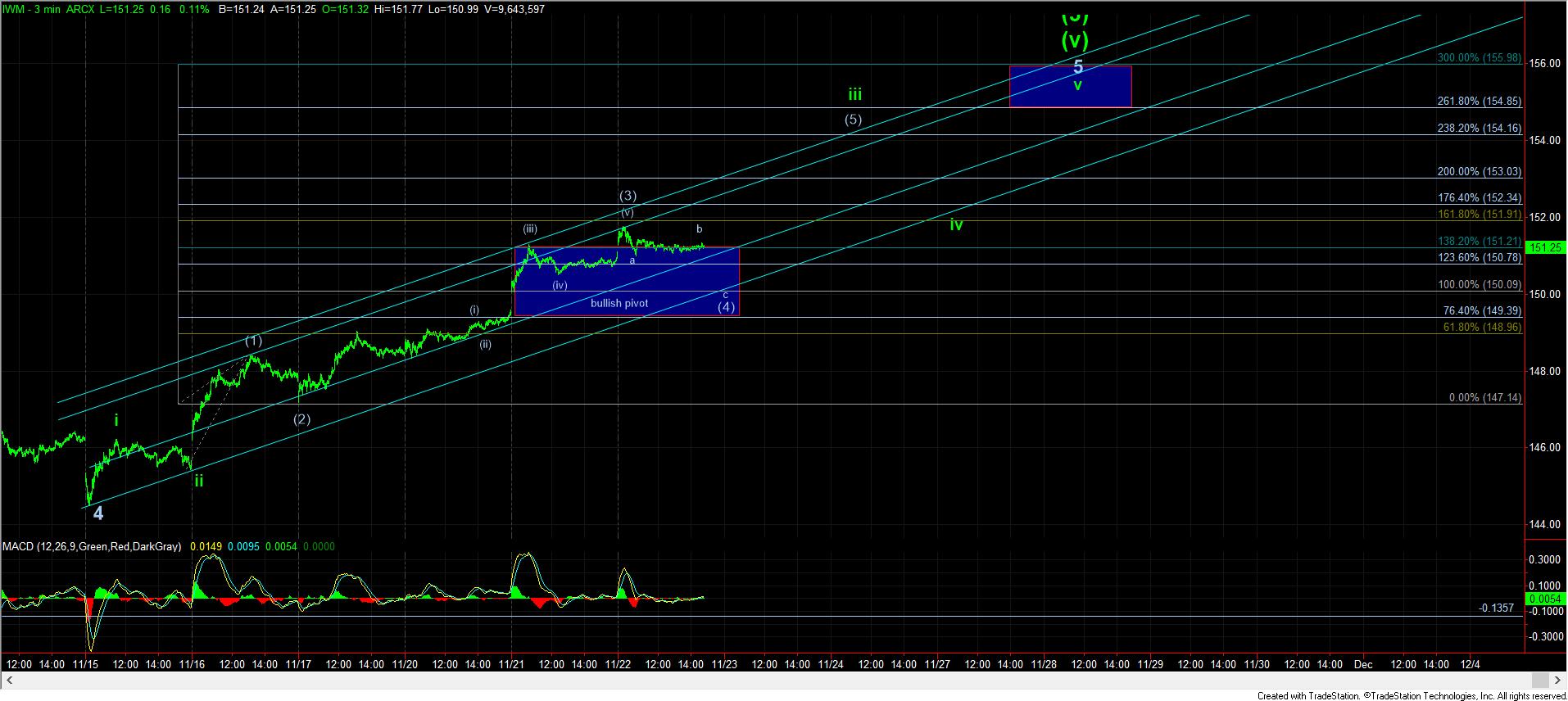 3minIWM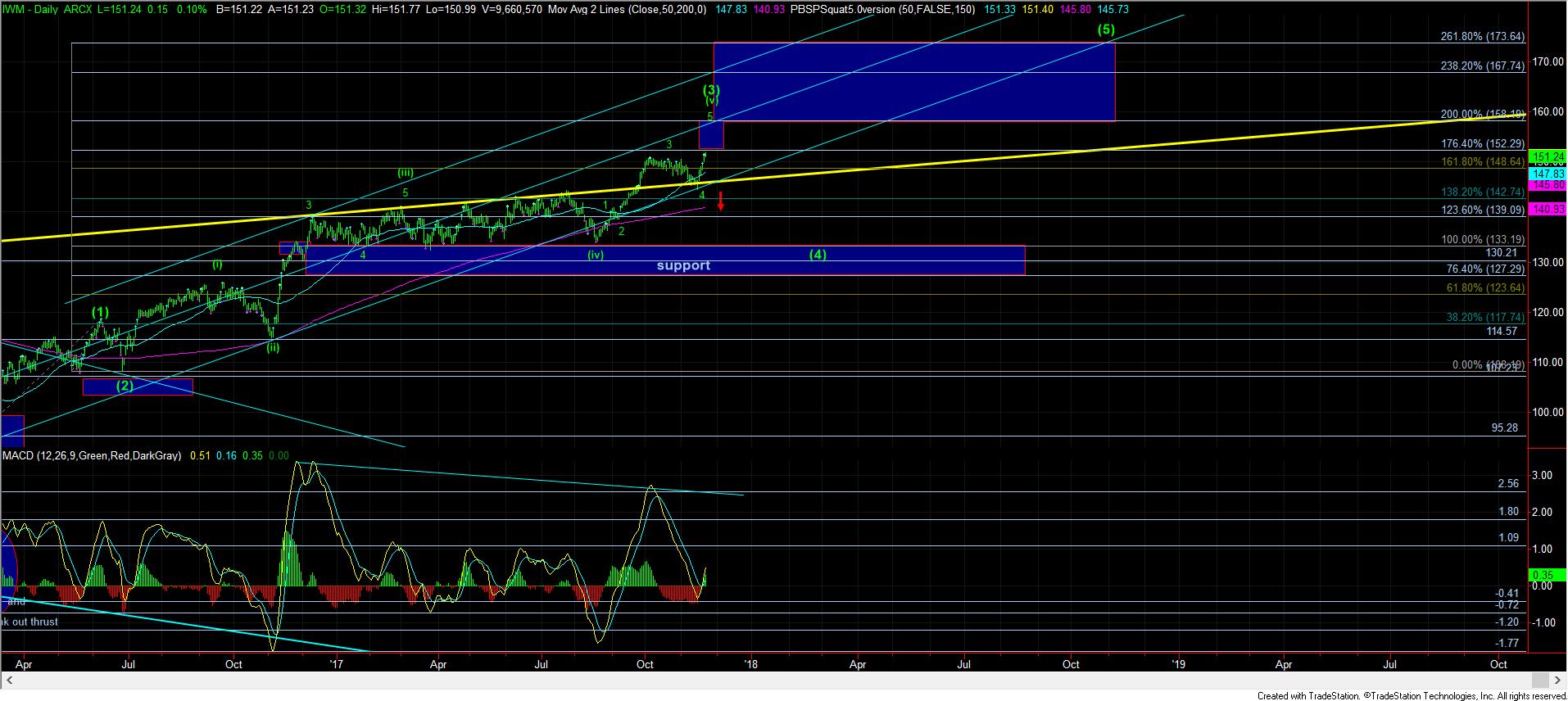 IWM daily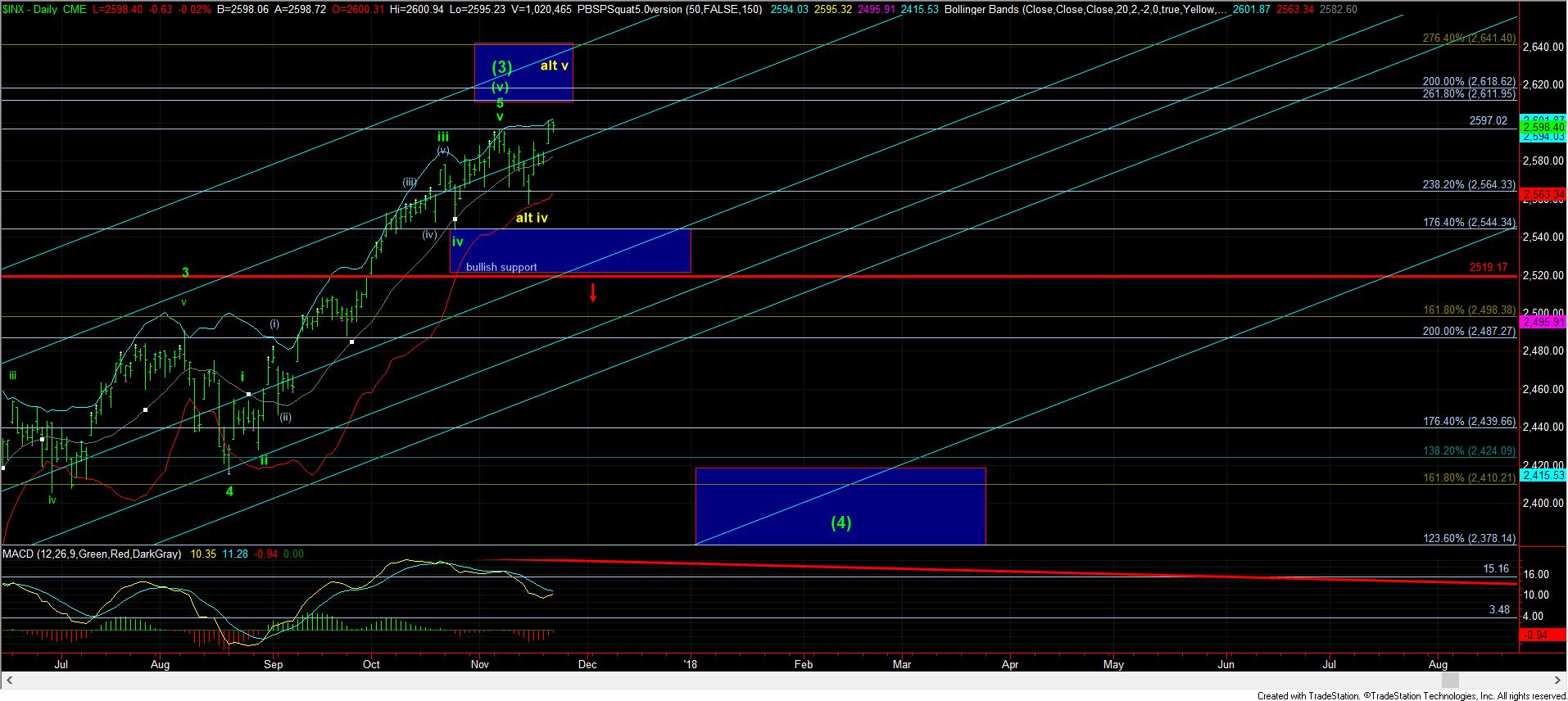 1SPXdaily