Not What I Wanted To See To Be Bullish
To quickly update my perspective on TLT, this drop off the early October high is starting to look like a 5-wave decline. that is not suggestive of seeing more than a corrective bounce for the next rally.
Of course, if this does continue lower in the coming week it "could" be a c-wave in a bigger 4th wave. But, I would be quite skeptical of that potential as the proportions would not likely be suggestive of that count.
So, if the next rally is clearly corrective, then I would be expecting it to set up a larger decline to at least the 133 region. But, if the next rally is CLEARLY impulsive, then I may consider the long side again.
But, I think the risks have risen for a long side rally beyond a simple corrective rally.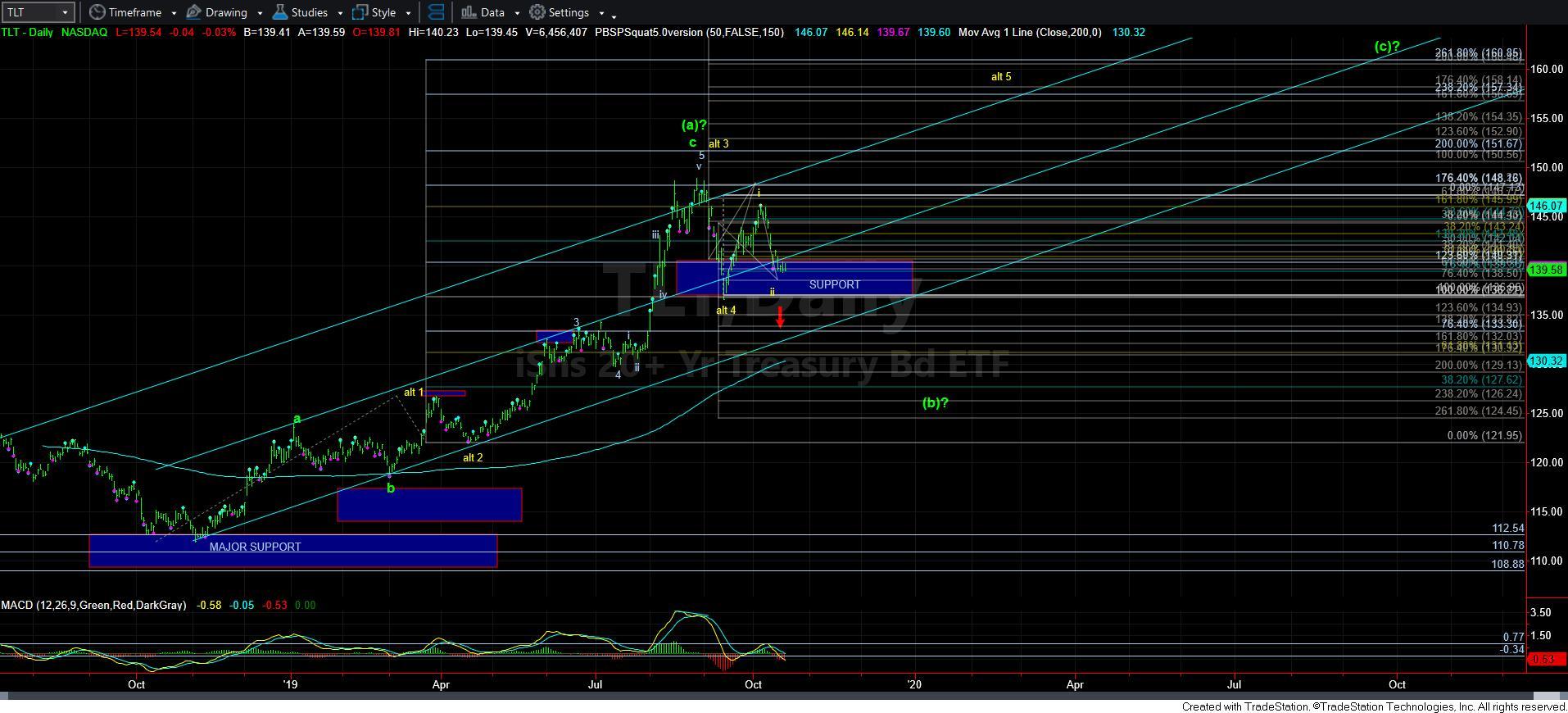 TLT