Not So Easy - Market Analysis for May 5th, 2022
With the market topping out in what seems to be a wave 4, the downside has been relentless. But, due to the depth of this drop thus far, it has placed a few options before me. I will try to run them down clearly to you, which is why I presenting this analysis early today. But, it seems that the suggestion of buying hedges as we hit resistance yesterday was quite prudent.
First, if the market has topped in wave 4, and if this is wave i of wave 5, as per the green count on the 5-minute chart now, then the downside projections will be to the low 3900's.
Second, if the market is unable to provide us with much of a retracement, then there is potential that the drop in wave 5 will be more direct, and will then likely hold the top of the wave 5 target box, and remain over the 4000SPX region. In fact, there would be potential for a double bottom, or even a slightly truncated bottom.
Third, if the market breaks back over yesterday's high without making a lower low, then I have outlined an alternative in blue, which would provide us with a potential leading diagonal for wave 1, pointing us back up towards the 4600SPX region, but in very choppy fashion. Since I do not buy into leading diagonals at this point in time of the trend, I would say that this is VERY unlikely for as long as we remain below yesterday's high. Should we break out over yesterday's high without a lower low being struck, then I will adopt this count more seriously.
Now, since there could be stronger projections than standard in this 5th wave lower low, I want to remind you of the yellow count on the daily chart. Should we see a break of the 3930SPX region, then I have to more strongly consider the yellow count on the daily chart which would only provide us with one more rally towards 5500SPX region the before this bull market completes. But, as it stands right now, I do not see that as a high probability.
So, I am presenting you with my overall and general thoughts at this time. Personally, I will retain the hedges bought yesterday near 4285SPX until we either see lower lows or we break out over yesterday's highs. I am still very much of the belief that we are in a bottoming structure, and that we have AT LEAST one more rally to be seen before this bull market off the March 2020 lows has completed.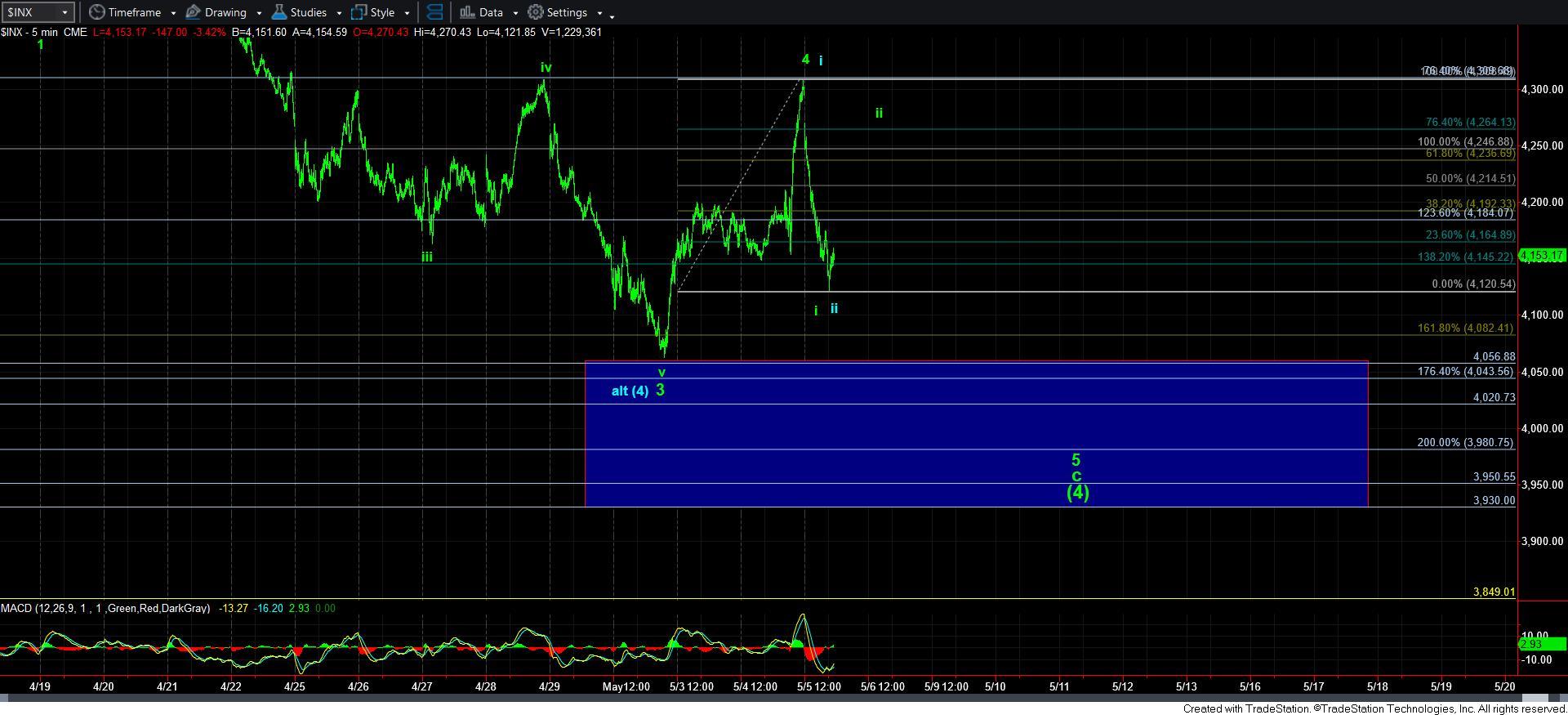 5minSPX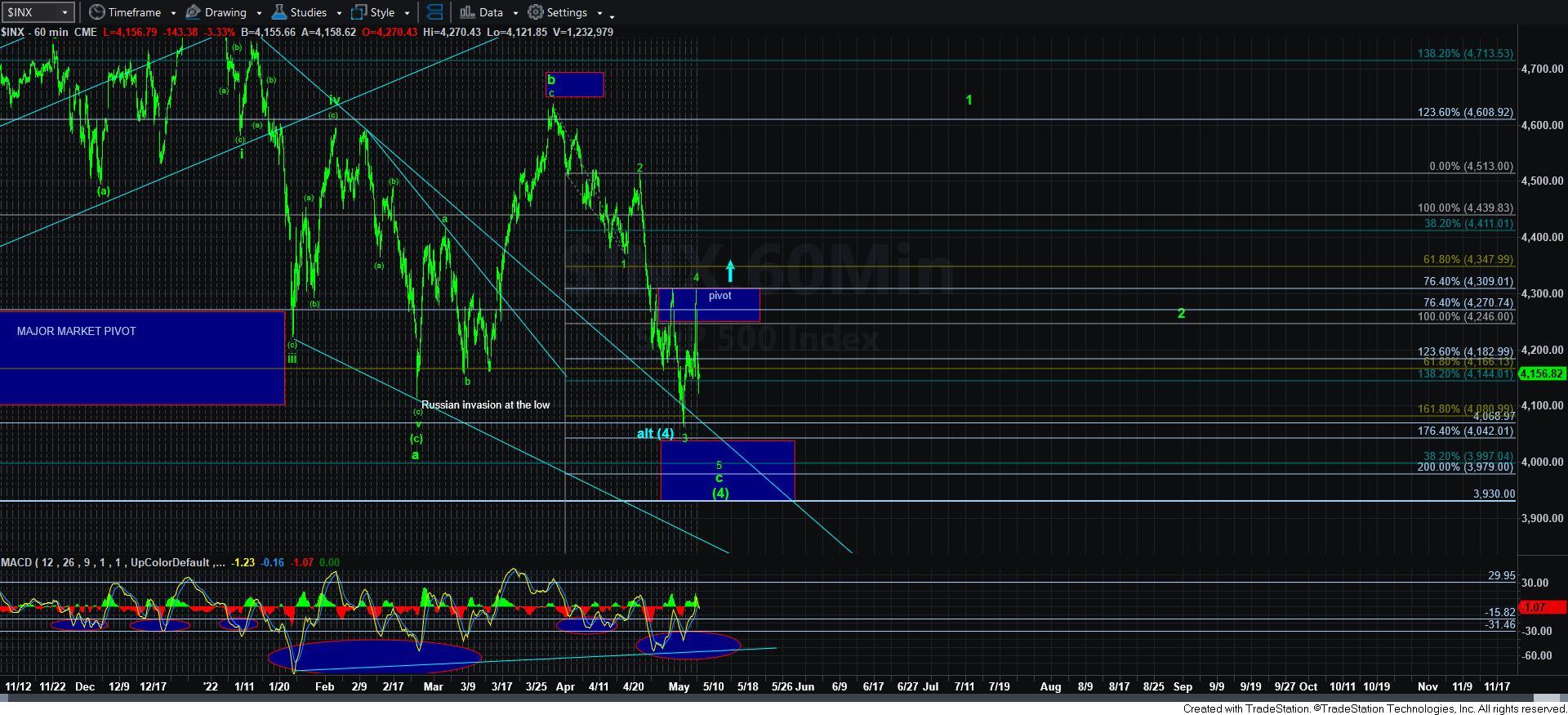 60minSPX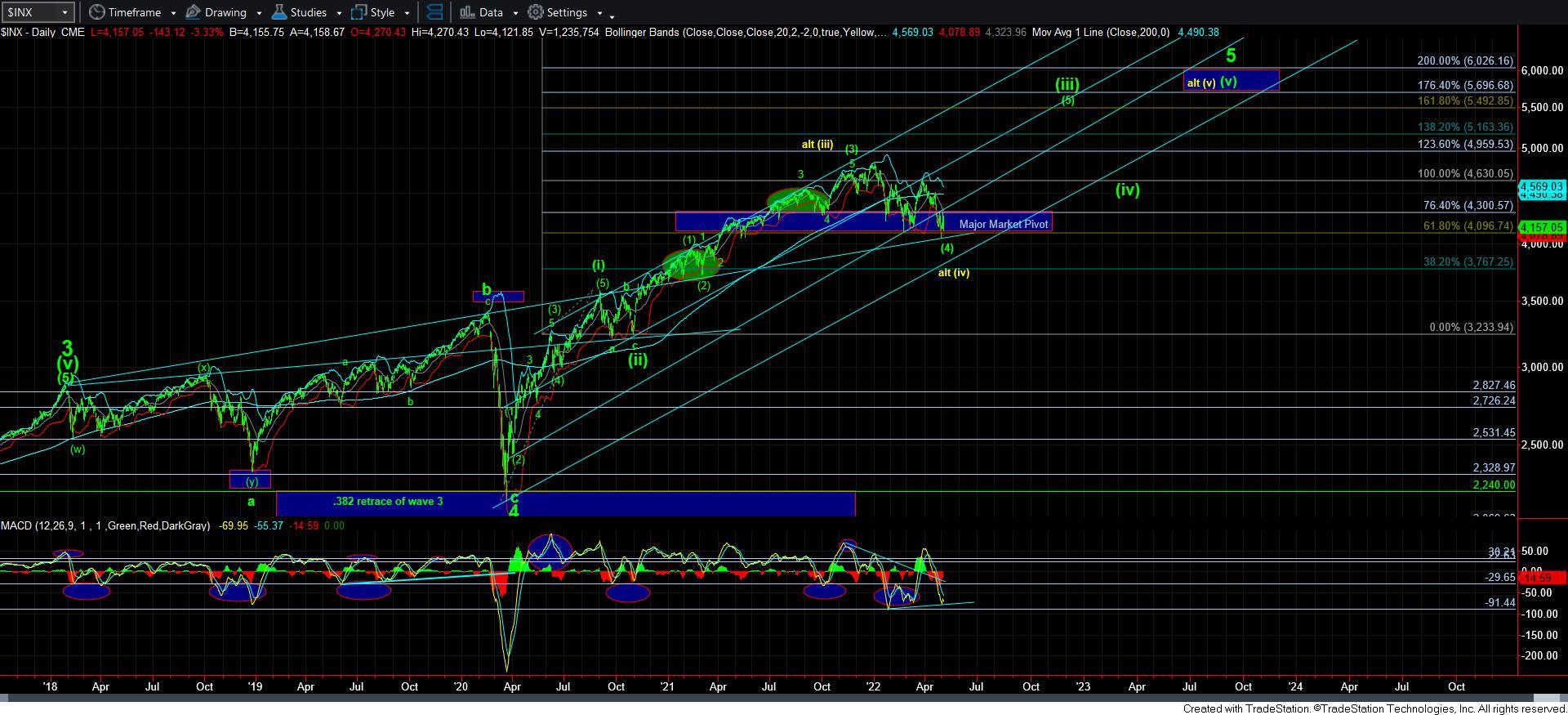 SPXDaily