I always provide an evening analysis to update our members regarding our expectations on the market based upon the day's market action. However, we saw no action today, so I don't have any additional analysis I can provide to add any further clarity.
At this point in time, the market simply consolidated below the main resistance region of 2870-75SPX. And, as long as we remain below that region, I still maintain an expectation of a (c) wave down. However, in order to signal that the market is pulling back, we will need to see a sustained break of the 2845SPX level.
Other than that, everything I wrote last night in the detailed analysis I provided is still very much applicable at this time.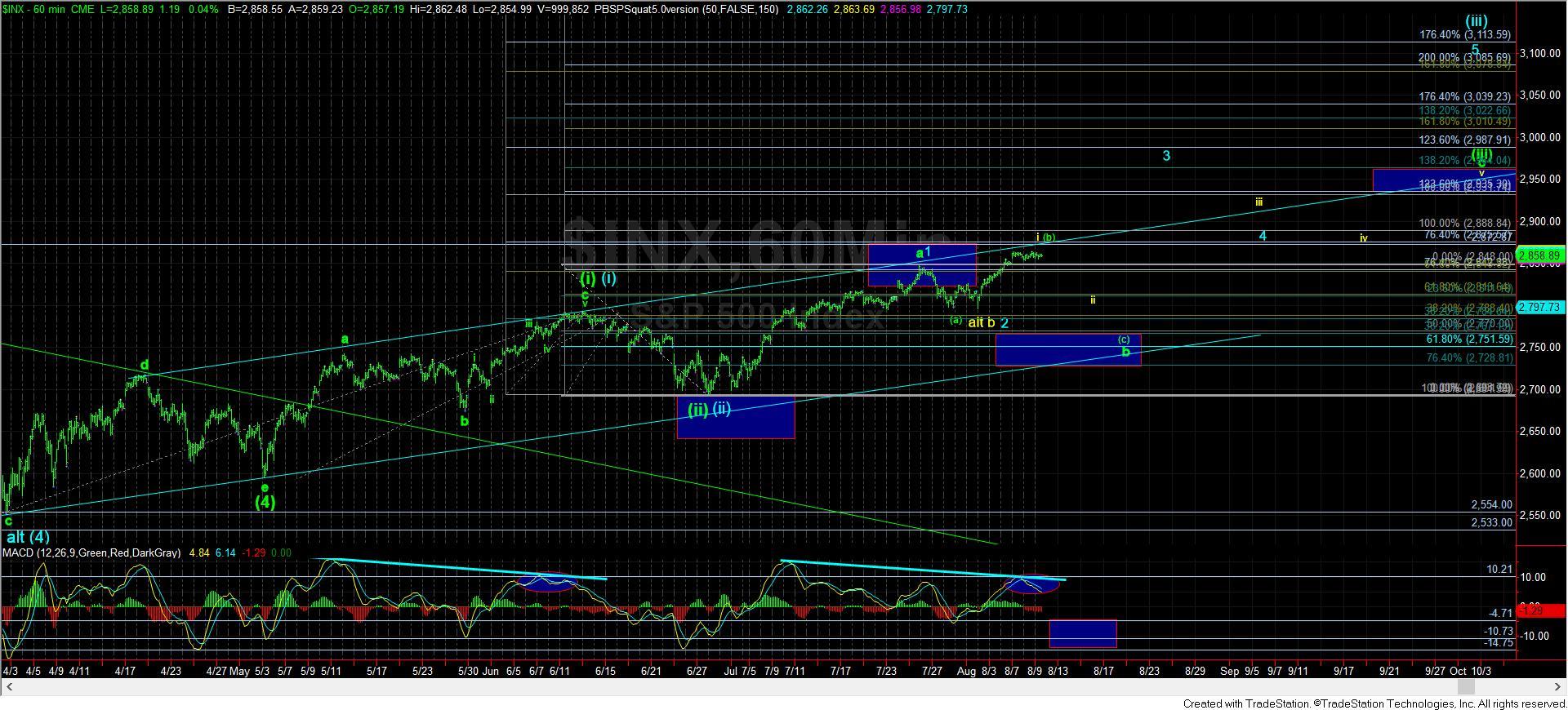 60minSPX