With the market just retesting the prior high, and unable to push through it in any meaningful way, along with IWM remaining below 128, not much has changed in the overall expectations.
But, I do want to note an interesting fractal posted in the room today. To me, it looks like the market has topped in a relatively similar manner in which we saw back at the 3/23 top. While that fractal simply points to a topping pattern, it does not necessarily mean we will see the EXACT same type of decline. But, that c-wave is still quite possible, especially in the IWM. And, again, a lot will depend upon whether the next decline will be seen in 5 waves or in 3.
So, I will repeat my mantra for the last week or two: As long as we remain below 128IWM, I will still expect a pullback. However, due to the expanded b-wave on the IWM, it may not be as deep as I had initially wanted to see, and it may coincide with the (1) (2) set up in the ES. Still too early to tell.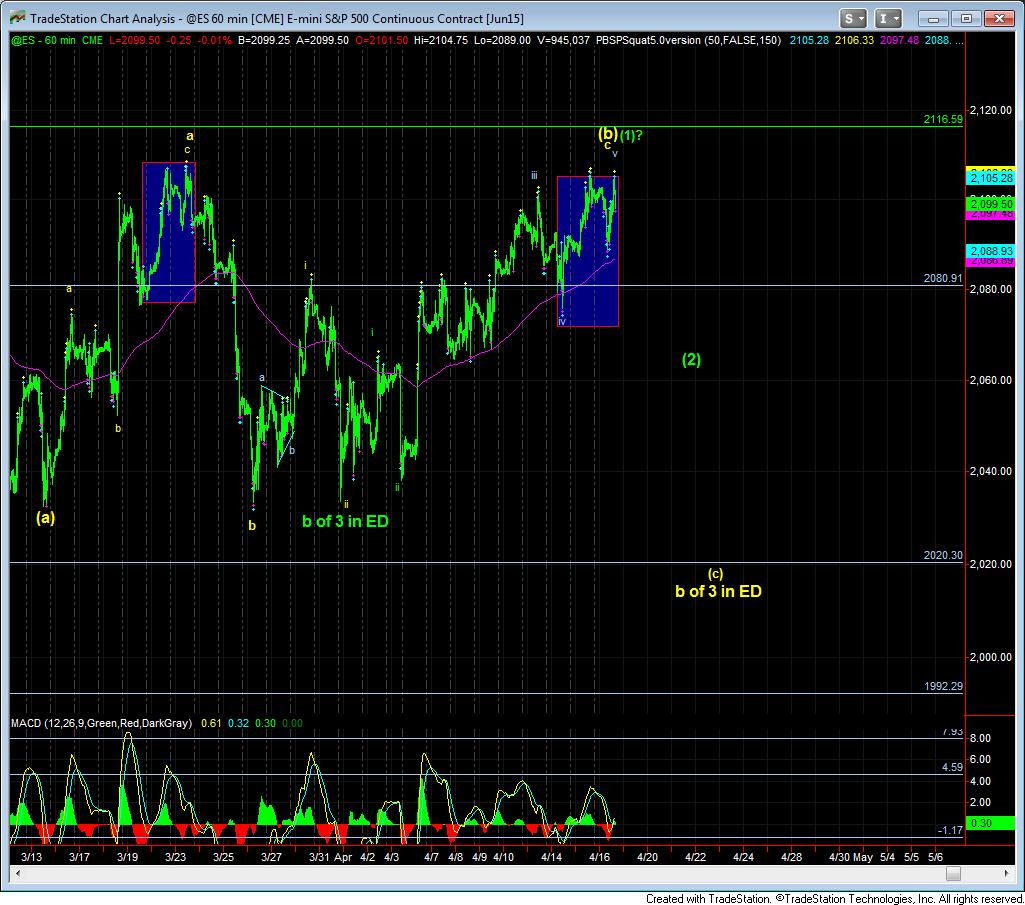 BaseCase - 60minES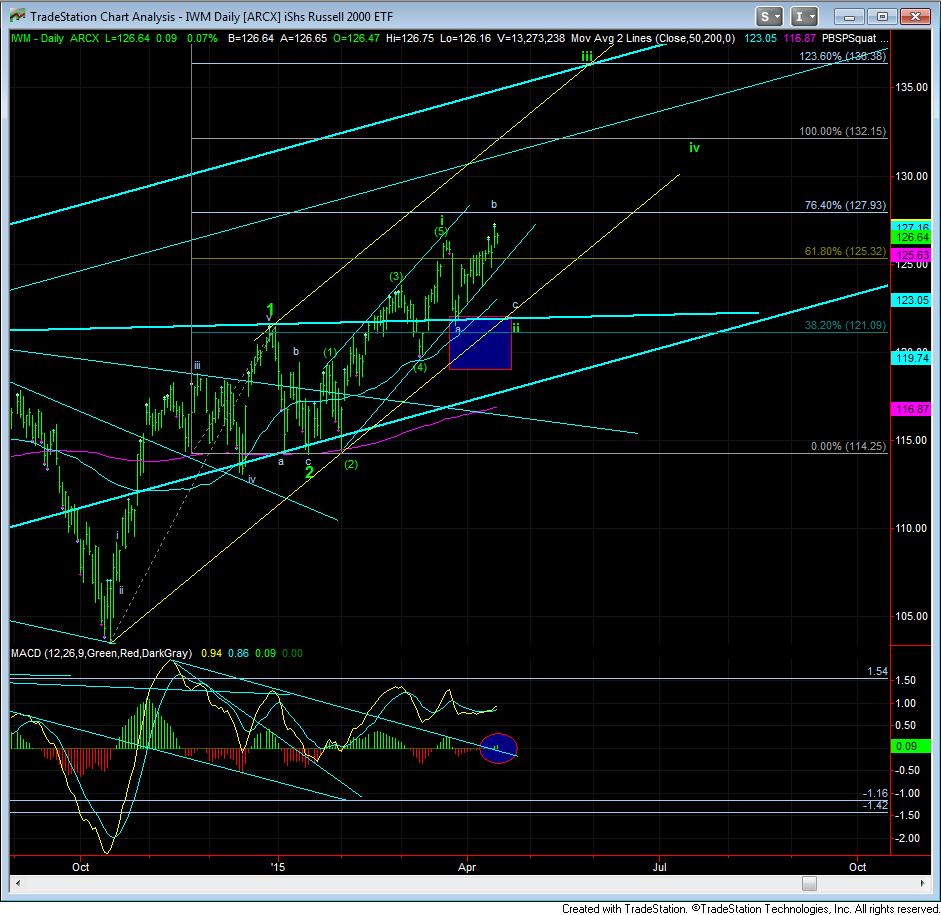 BaseCase - IWM