Throughout the last few market days, I have been outlining the issues I have been having with the internal structure within this decline. It did not provide us with the standard 1-2, i-ii downside set up, nor did it follow through in appropriate Fibonacci Pinball fashion. So, I began discussing the ending diagonal potential yesterday.
Today, I think the market has made it clear that if we are going to get that lower low below the 3200 level, it will take shape as an ending diagonal. Moreover, as I outlined this morning, since waves 4 and 1 most often see overlap, it is quite reasonable for the market to attempt to reach for that overlap. The bottom of wave 1 is in the 3310ES region, and the maximum I would expect for this rally to take us is the 3330ES region.
So, in summary, as long as the market now remains below 3330ES, then I still expect another decline to complete this [c] wave, as shown on my 5-minute ES chart.
In the bigger picture, I still need to see how we "bounce" before we can make any determinations regarding the yellow vs. the green counts. So, as it continues to stand, the green will remain my primary count until proven otherwise.
5minES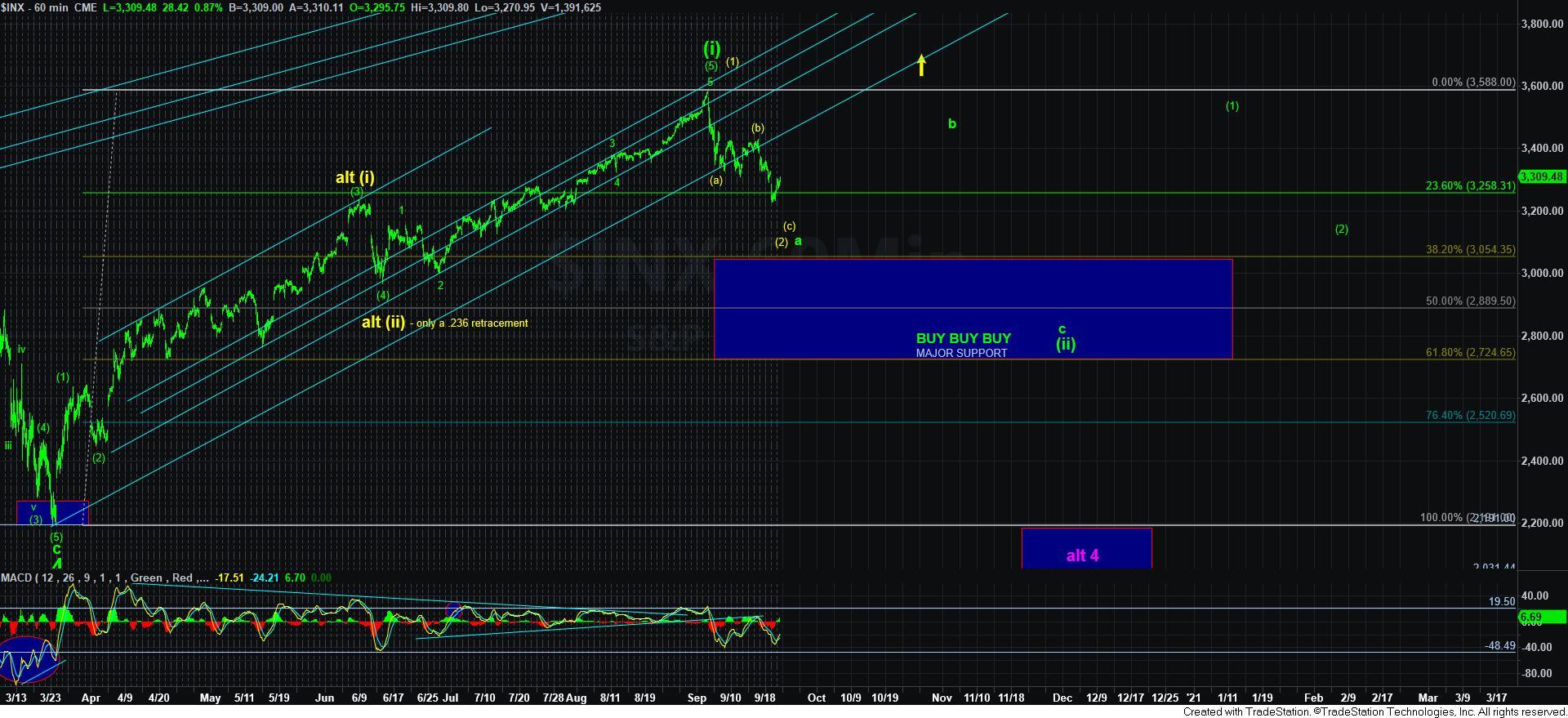 60minSPX