Not Going To Overly Complicate This
I am trying to keep this as simple as possible, based upon the weekend update. We have our support at 4470-4479SPX. As long as this pullback holds that support and begins an impulsive rally off support, I am looking up to the 4573SPX region next. Thus far, I am not seeing strong evidence that the rally has begun.
And, alternatively, should we see a sustained break of support, then it opens the door to the blue count, pointing us down to the 4230-4275SPX region.
The only thing I am going to add is that there is some potential for the ES to have completed all of wave (iv). But, since it was done during a low volume session over a holiday, I cannot say that I wholeheartedly trust it. But, if we start seeing an impulsive rally through 4520SPX, then I may have to begin assuming we are in wave (v) even though the SPX does not complete its c-wave of (iv), as shown.
Have a good afternoon/evening.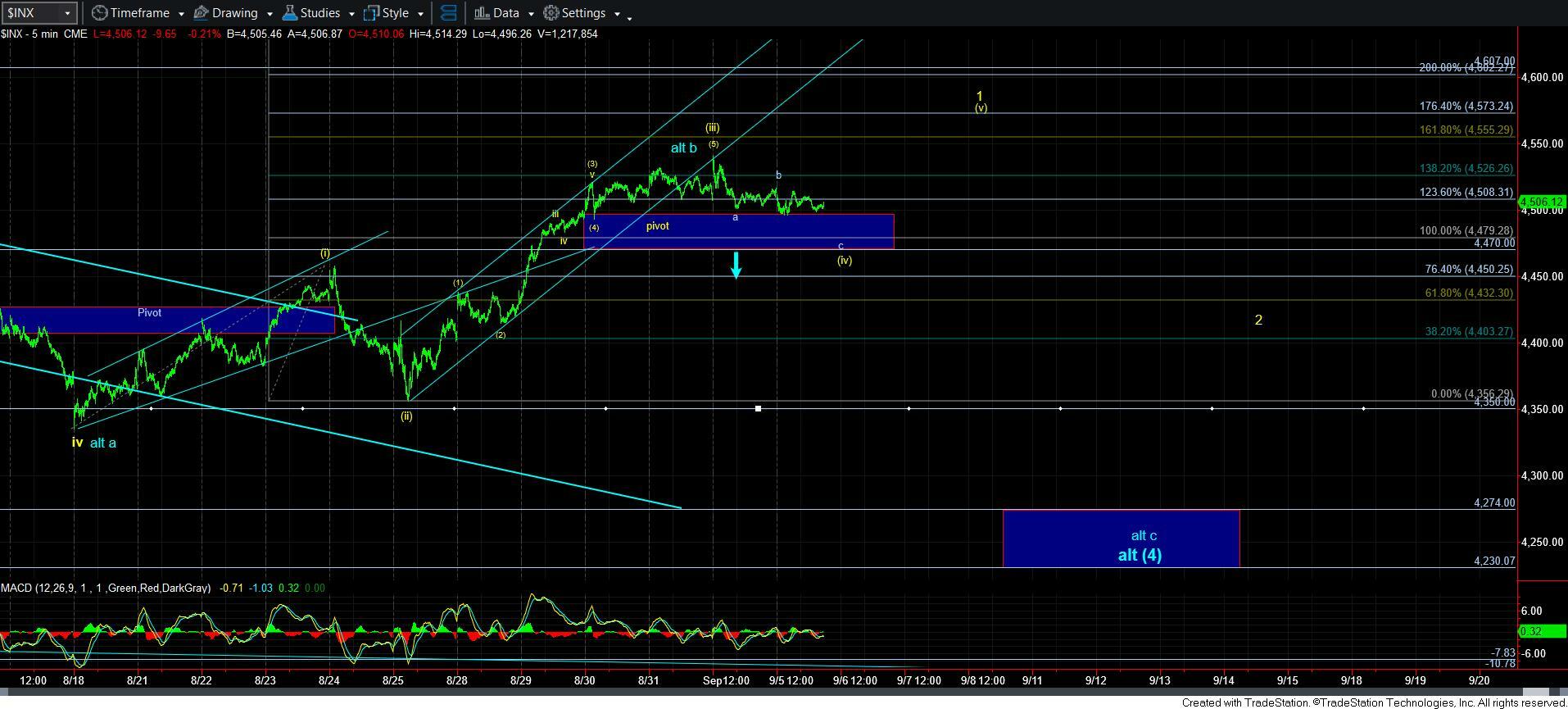 5minSPX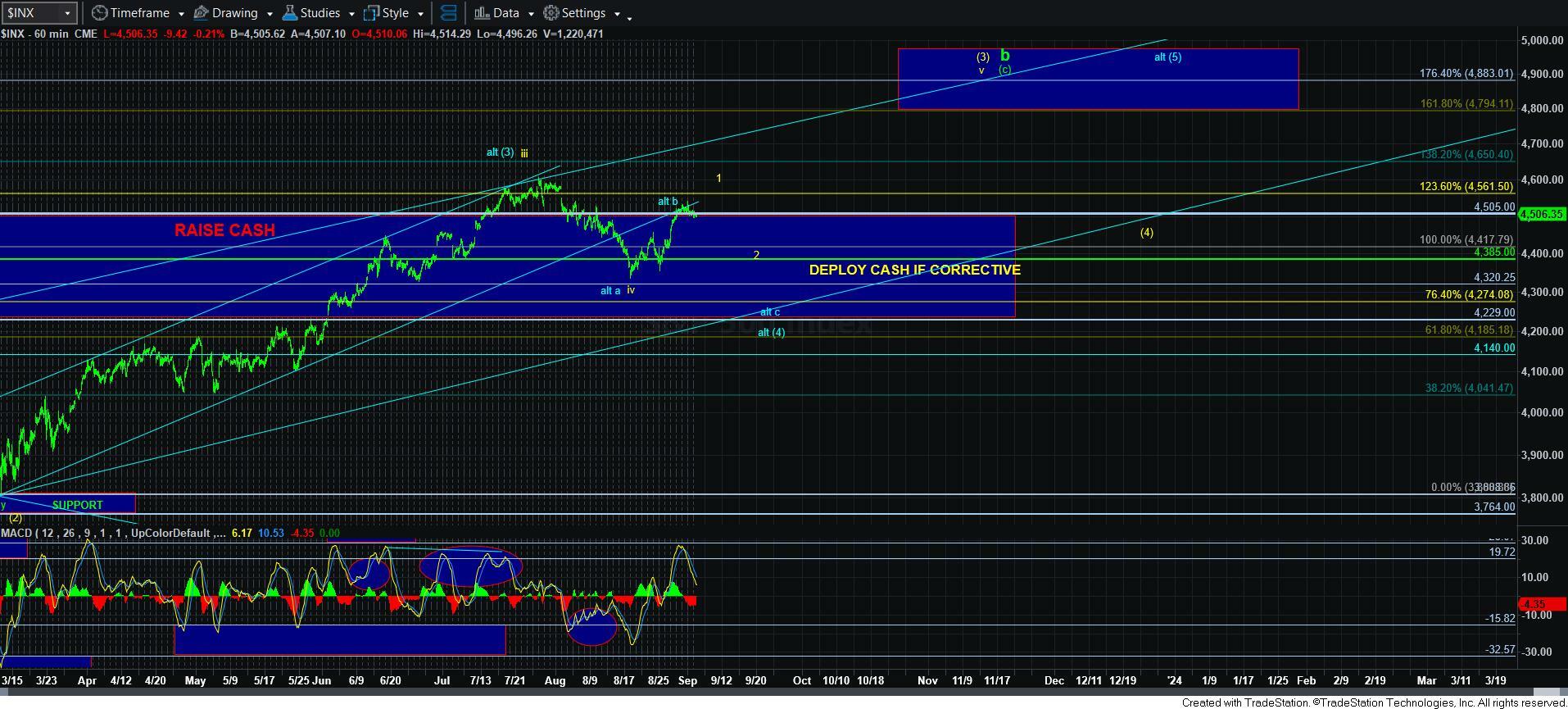 60minSPX