Not Convinced (3) Is Over
While the ES has taken us to the edge of what one would believe to still be within wave (3), TF has given us no indication that wave (3) has completed. Rather, as long as it remains over the 1228/30 support region, we can continue to subdivide and even target as high as the 1252 region. And, yes, that would also mean that ES can still attack the 2135ES region.
From where I sit as I write this, the ES has not slammed the door shut out on wave (3). This still means an upside surprise can be in store for tomorrow. But, if the ES can take us down overnight to complete the (a) wave of wave (4), and TF can break below 1228, then we can be more certain that wave (4) is in progress. Until such time, one really has to give the bull market the benefit of the doubt, especially when the 1.618 extension has not yet been struck in the ES.
So, while we have enough waves in place to consider wave (3) as complete, I still have no confirmation of such. Remember, this is a bull market, and the benefit of the doubt must go to the bulls, especially since we still have a 1.618 extension that has not been struck in wave (3).
But, under both circumstances, I still believe we are within a week or so of seeing the low for wave (4) being put in at a minimum target of 2092ES. And, the longer the market meanders, the more likely it becomes that wave I of 3 does not top until the next Bradley date of March 13.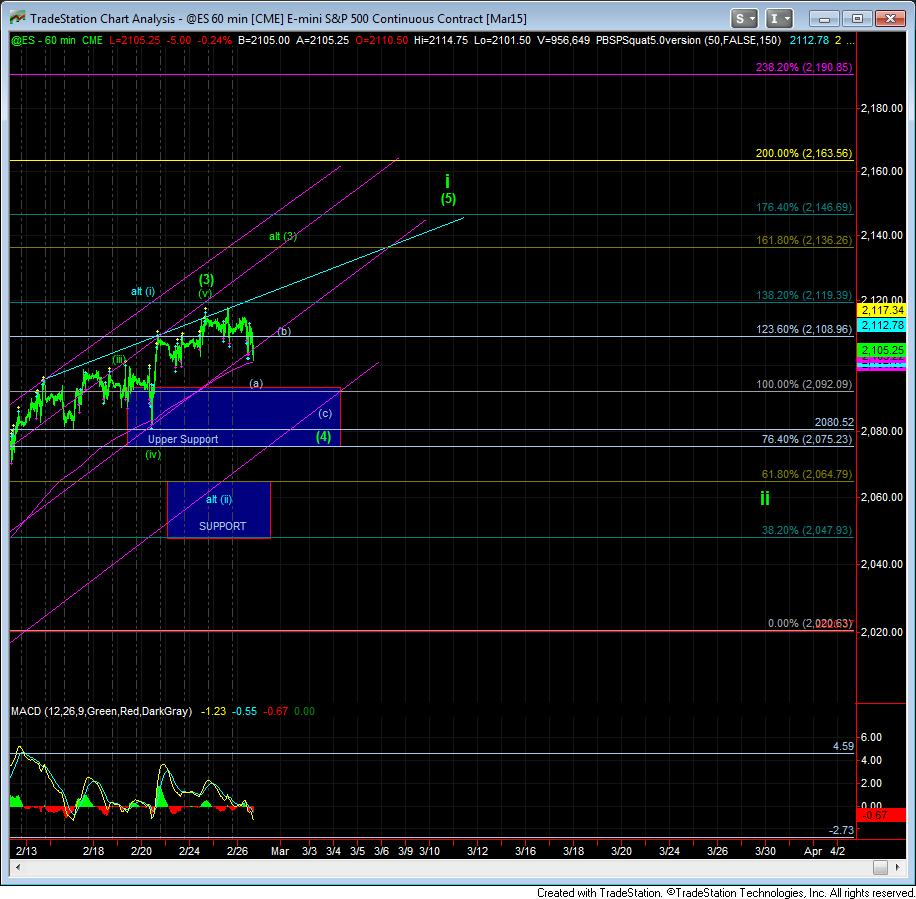 60minES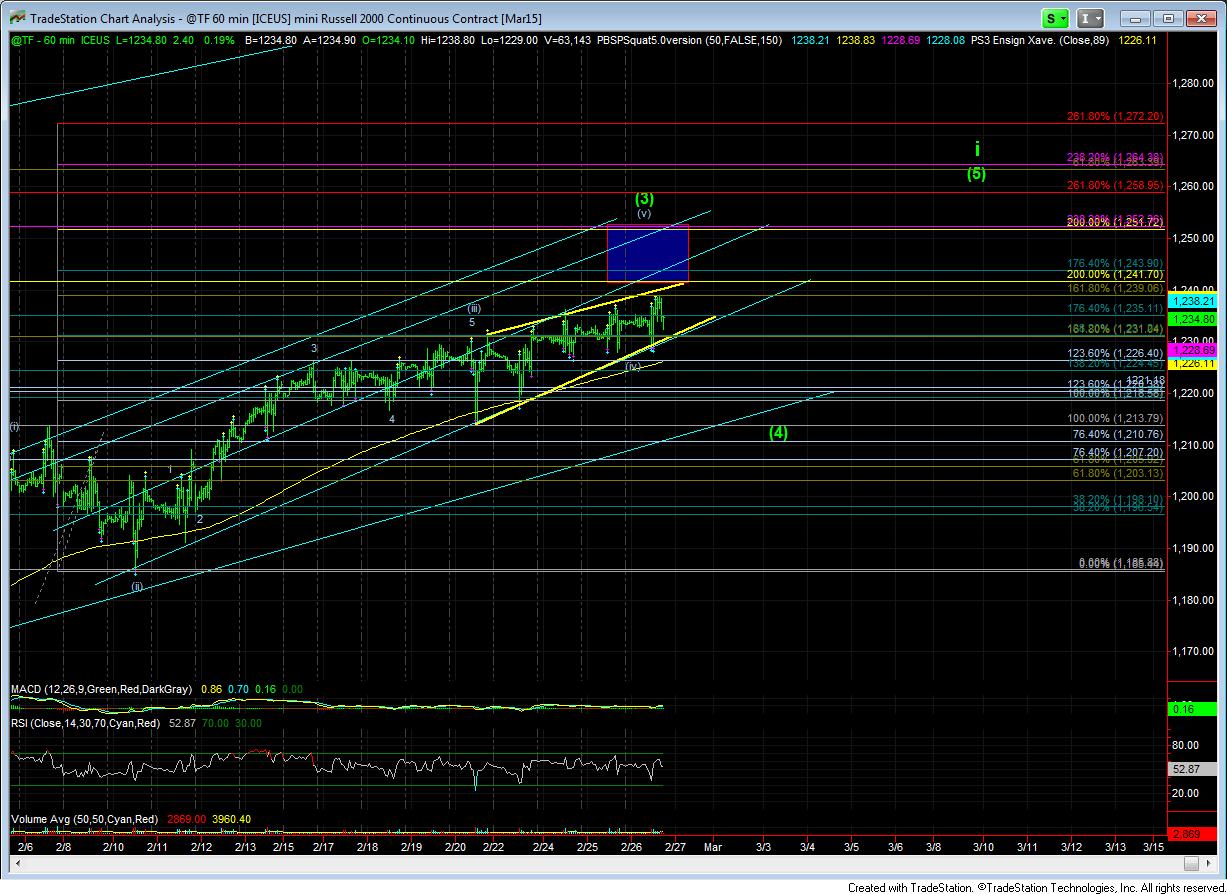 60minTF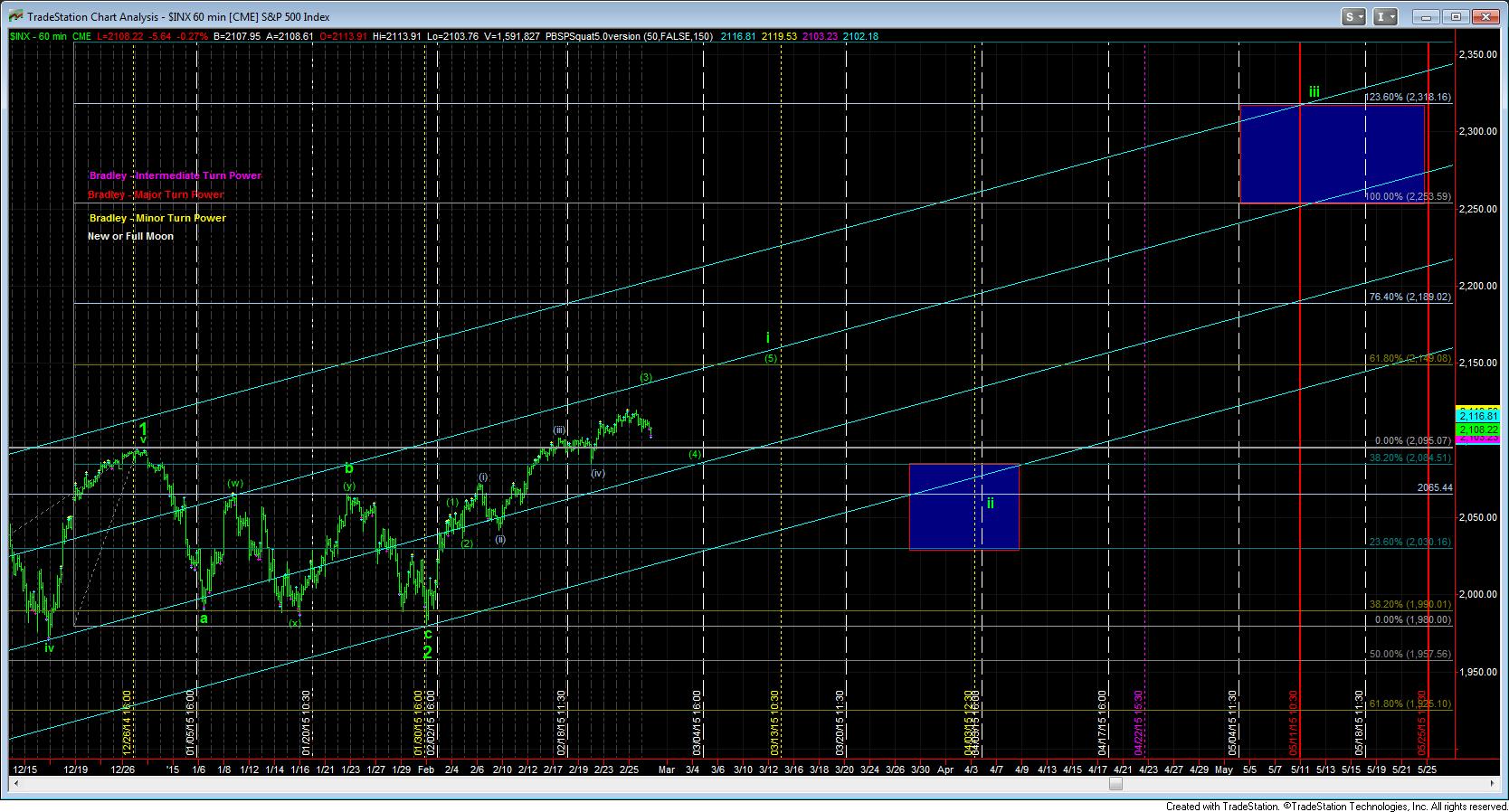 TurnChart