Not An Easy Market But Still Over Support For Now
After breaking out higher today the ES and SPX stalled out and spent most of the day retracing lower. The ES managed to hold over the upper end of a micro support zone which comes in at the 3192-3180 zone. Holding this zone is thereby keeping the blue path which points immediate higher intact for the moment.
So with that and as I noted this morning while the blue count has once again taken the lead with today's break higher but I still have not completely abandoned the green count just yet and will still allow for it to be forming a top in a more irregular expanded pattern. The green count will need to prove itself at this point however due to it's irregular and less than ideal topping pattern.
If the ES does manage to push higher and fill out another higher high for the blue wave 3 towards the 3266-3299 zone then I would expect to see a retrace back towards the 3200 region for wave 4 before finally breaking higher again to finish off wave 5 under this blue count up towards the 3300-3400 region. This would then give us enough waves to consider the larger degree wave i in place per the blue count. Alternatively, if we break under the micro support zone and follow that up with a break of the 3104 low then it would give us an initial signal that we may have put in a top per that green count.
Although the market remains resilient here I still cannot ignore the issues with the fibs that I am seeing across multiple instruments which just don't seem to line up very well. So while I can't ignore the strength and will continue to follow the bullish pattern as long as we hold support I still will remain cautious in this region from a more intermediate timeframe perspective.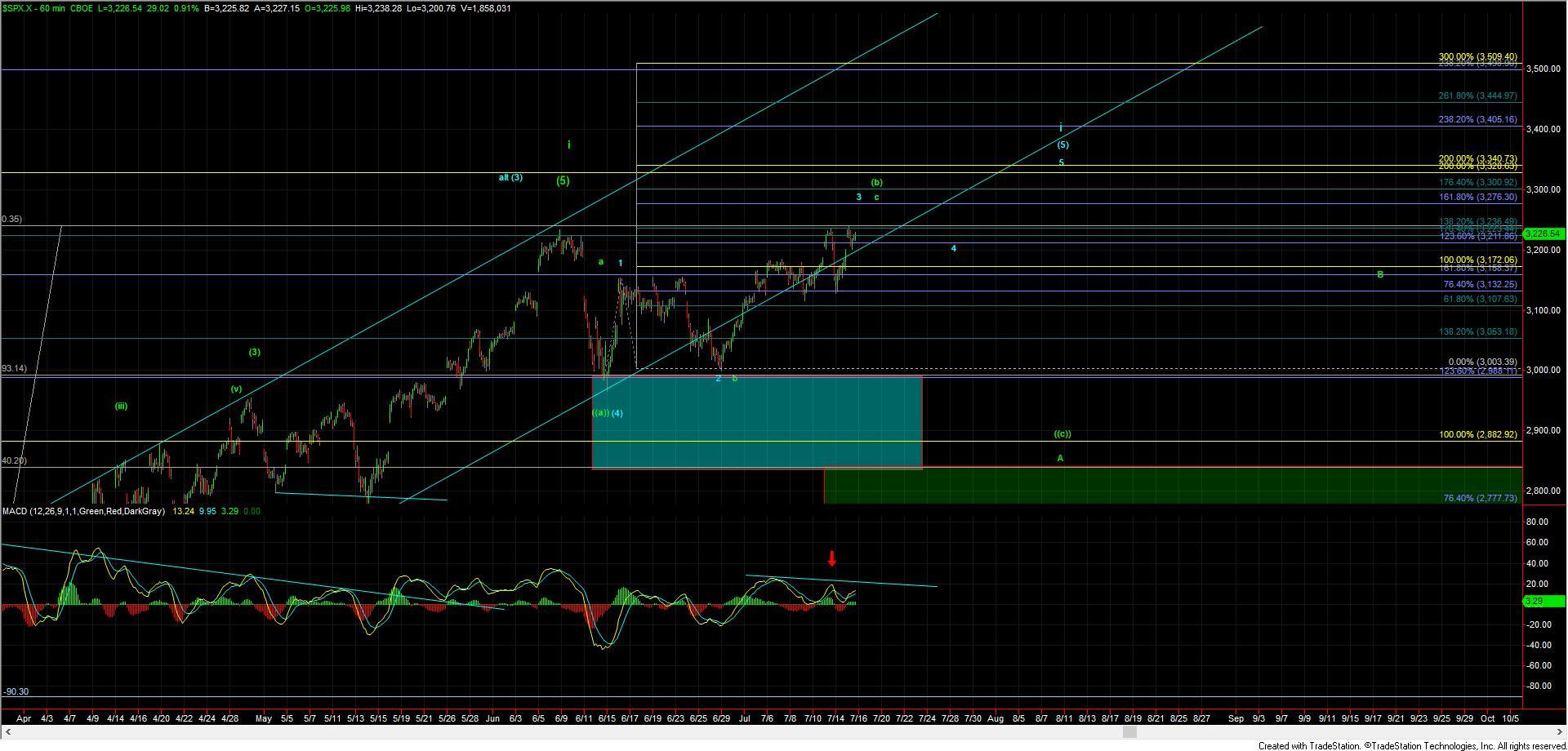 SPX 60m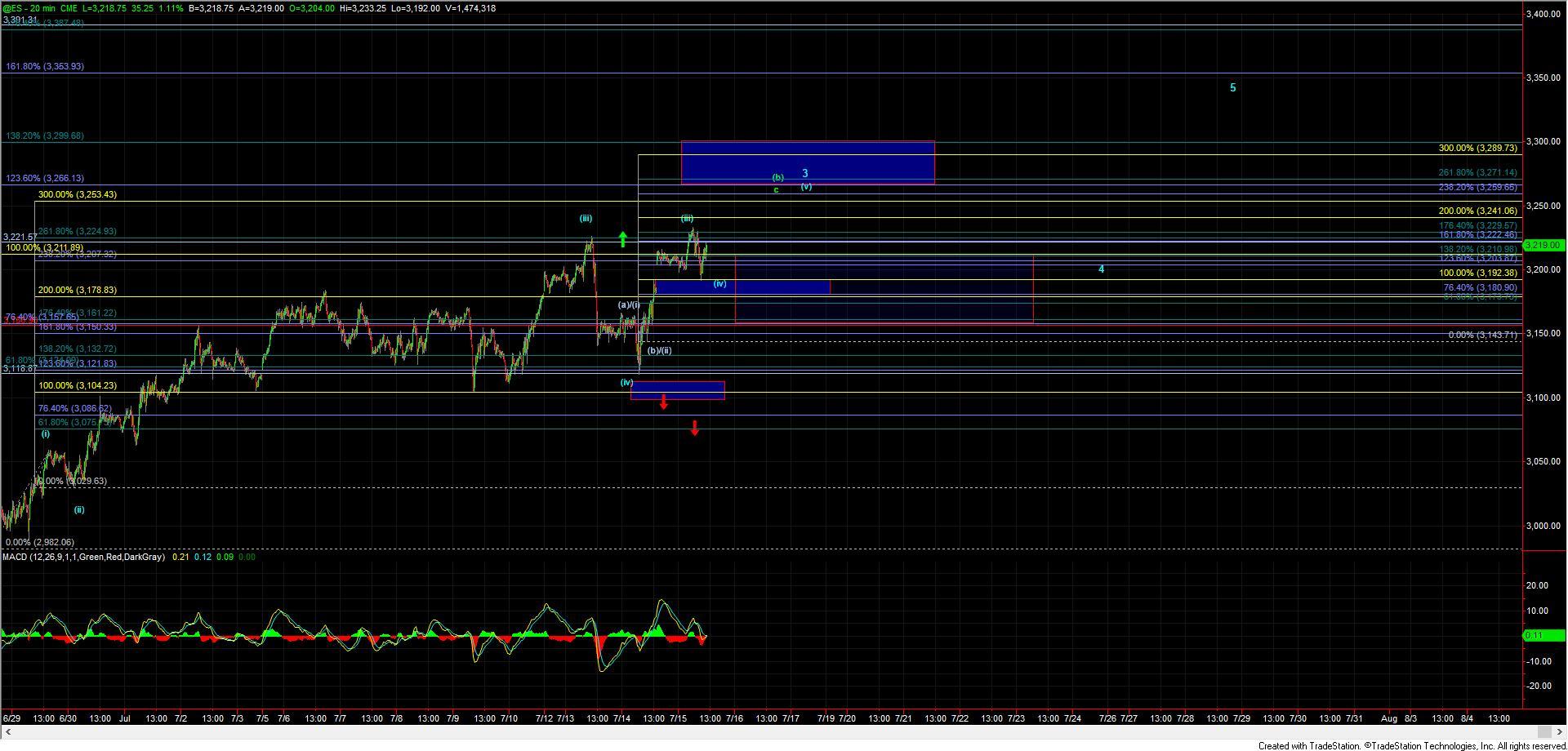 ES 20m