While there was a rumor that the stock market was open today, I am not sure I actually saw evidence of that fact. The market simply meandered within the same region, not providing any strong clues as to whether we have a top in place.
My theory at this time is that we still will try to reach a bit higher, ideally to the 2507SPX region. The manner in which we get there is the question.
As you can see on the 5-minute SPX chart, we have a sideways consolidation which I have counted as a running triangle, setting up the next rally to the 2500+ region. However, since it is an overlapping structure, it can just as easily be an ending diagonal to complete wave 3 at the 1.618 extension around 2499SPX. It would take a break out over 2499SPX to suggest we are in wave 5 of this current micro rally.
In the bigger perspective, while I still think we can go higher, if the market does drop to the support box, my primary expectation is that it will hold on the first test, and then set us up for that rally over 2500SPX. However, with the market simply consolidating, it has moved support up to the 2480SPX region, where a strong break of that level would not only break our marked upper support region, it would also break the uptrend channel we have been following, should that occur tomorrow or Friday.
So, nothing has really changed in my expectations from yesterday, and I am looking for another "squiggle" higher, as long as we remain over 2480SPX. A strong, sustained break of 2480SPX opens the trap door back down to the low 2400's.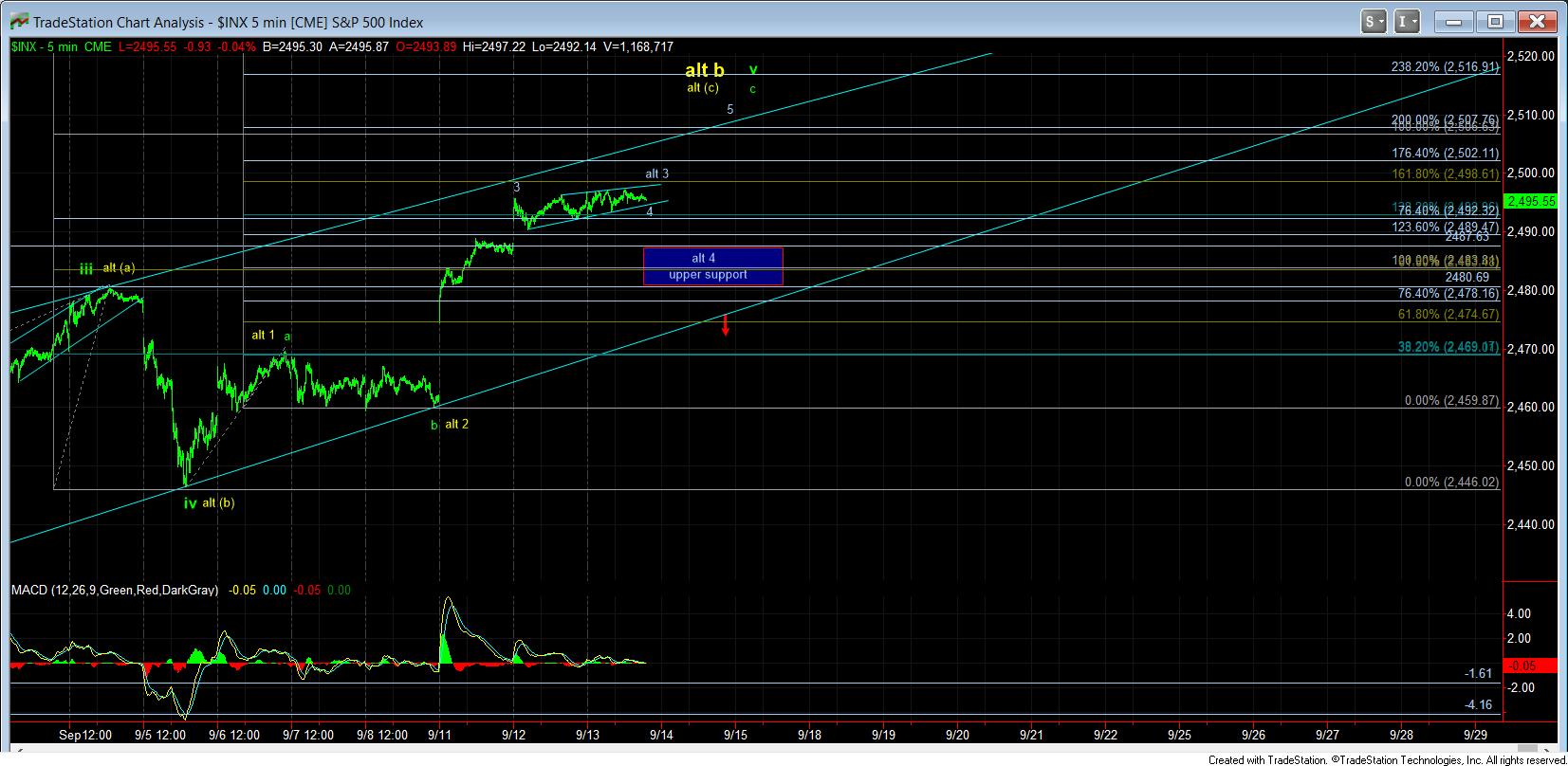 5minSPX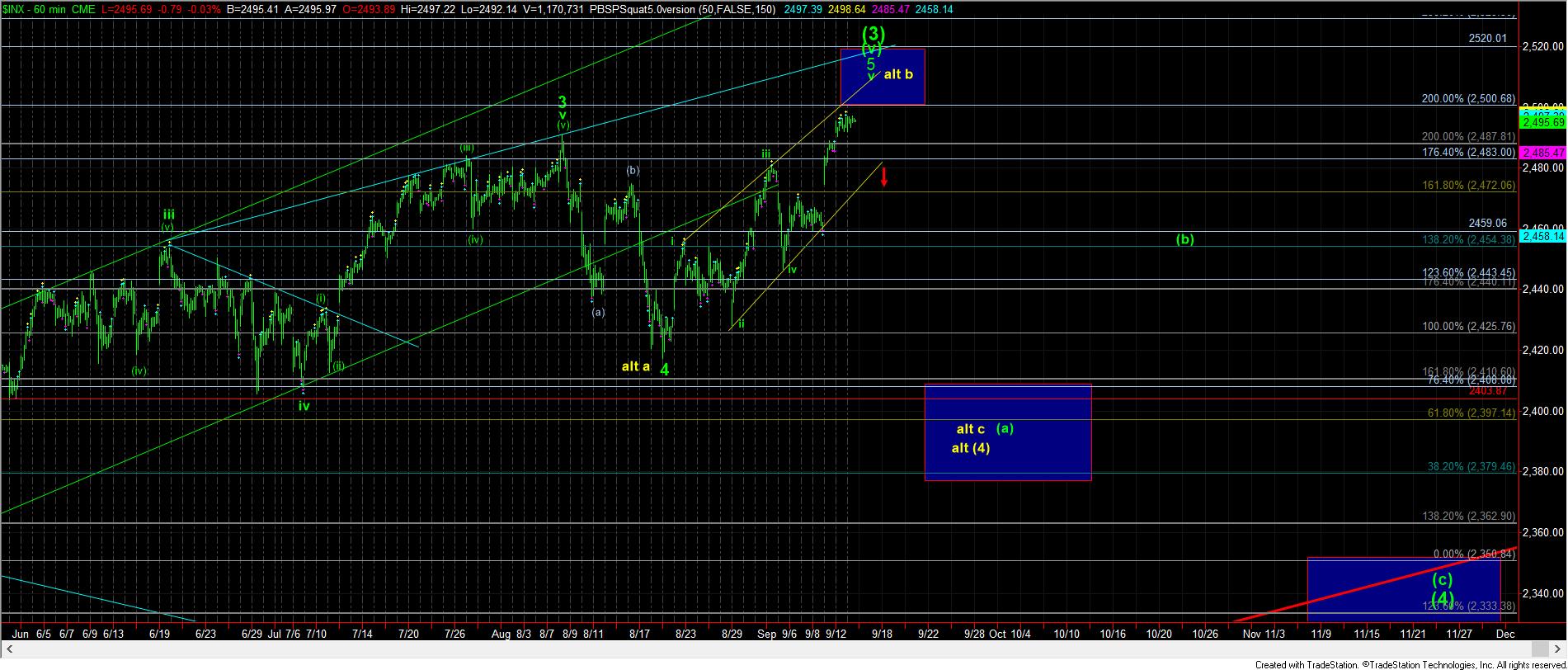 1-60minuteSPX