As the market rallied up to our next target in the 2530SPX region, we can still extend a bit higher even in this current structure.
As you can see from the 5 minute chart, we are likely completing a wave iii off the 9/25 lows, and will still likely see a wave iv pullback later this week. And, as long as the support box for wave iv holds (with ideal support at the 2515SPX region), it sets us up to continue higher later this week towards 2535-2544SPX, depending upon extensions. And, the general timing expectations to complete all waves in wave (3) seems to be coinciding around the Thanksgiving holiday.
But, as I have been noting, the wave (iv) retracement can be the final dagger in the hearts of the bears if support should hold. Remember, should that pullback (which I think may begin later this week) maintain support, the market is likely pointing up towards the 2575+ region in an extended wave (3) on the daily chart.
Yet, if the market does not hold support, and we see a strong break down below 2487, with follow through below 2480, then the market is telling us that this extension in wave (3) has completed as an ending diagonal, and we can spend the time from now until the Thanksgiving holiday in wave (4), taking us back down toward 2400SPX, and lower.
So, I still view the next test of support as being ultimately important in determining how the market plays out for the next few months. But, I want to reiterate what I have been saying for months now – please do not attempt to aggressively short this market. It is still a bull market, and it is a strong uptrend as long as we maintain support over 2496SPX. During bull markets, surprises often come to the upside, and for this reason alone, one should not be aggressively shorting during such a bull trend.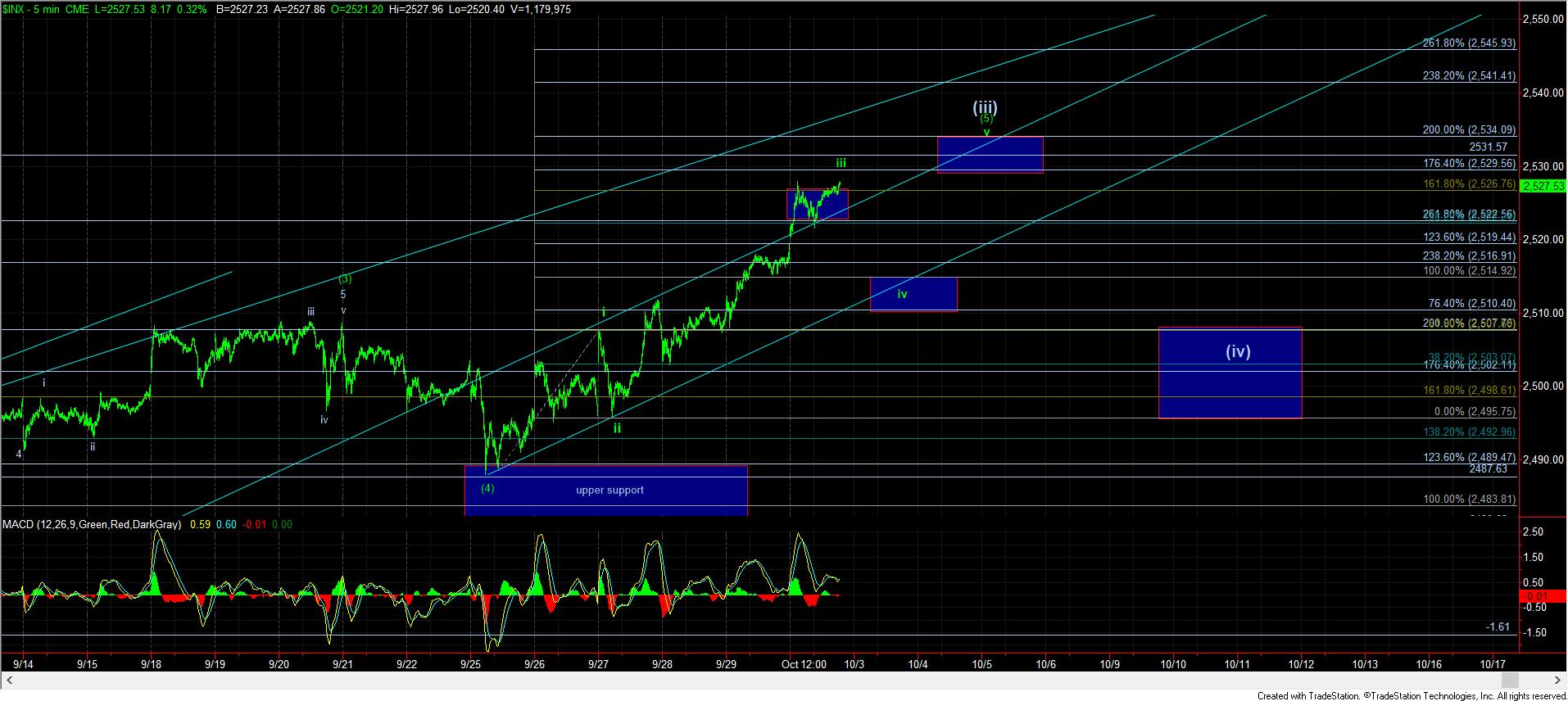 5minSPX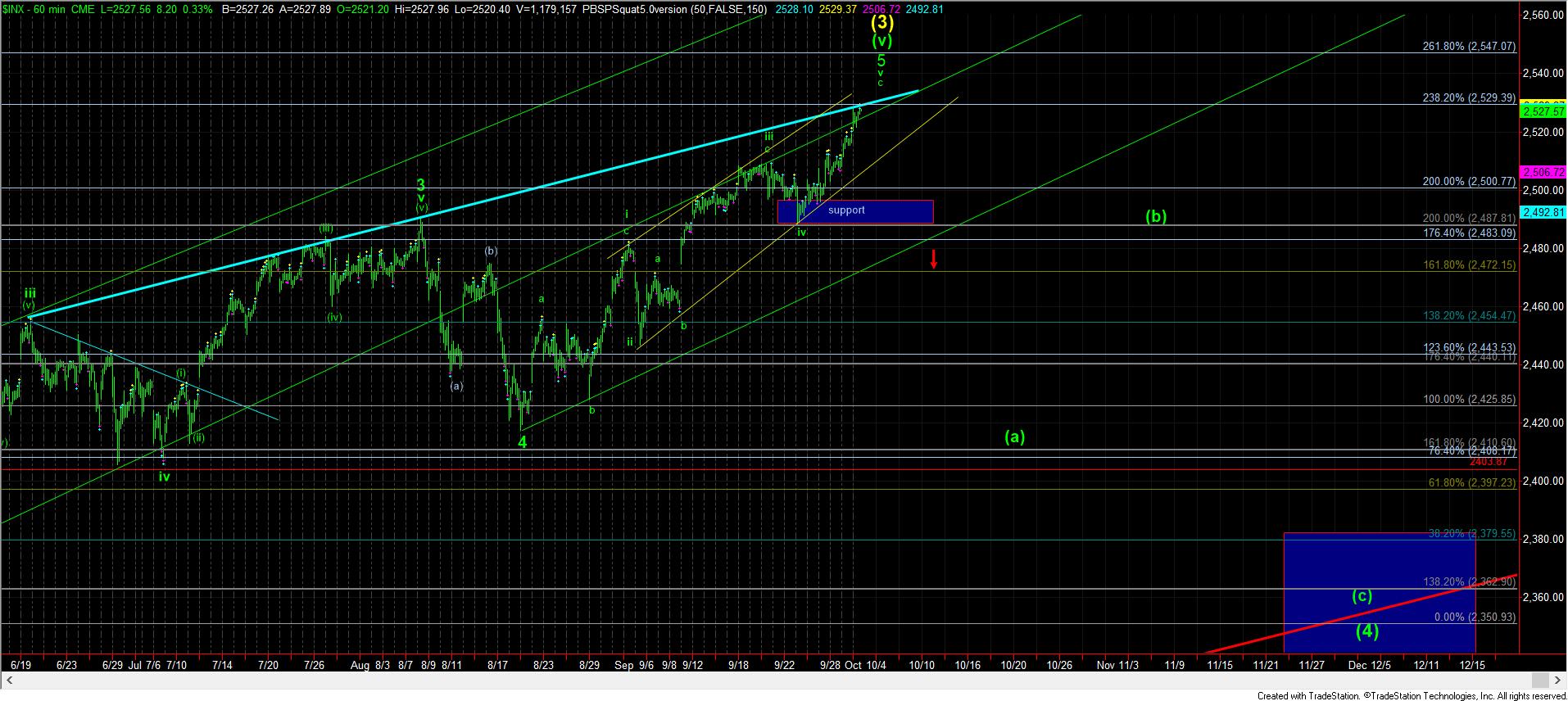 1-60minuteSPX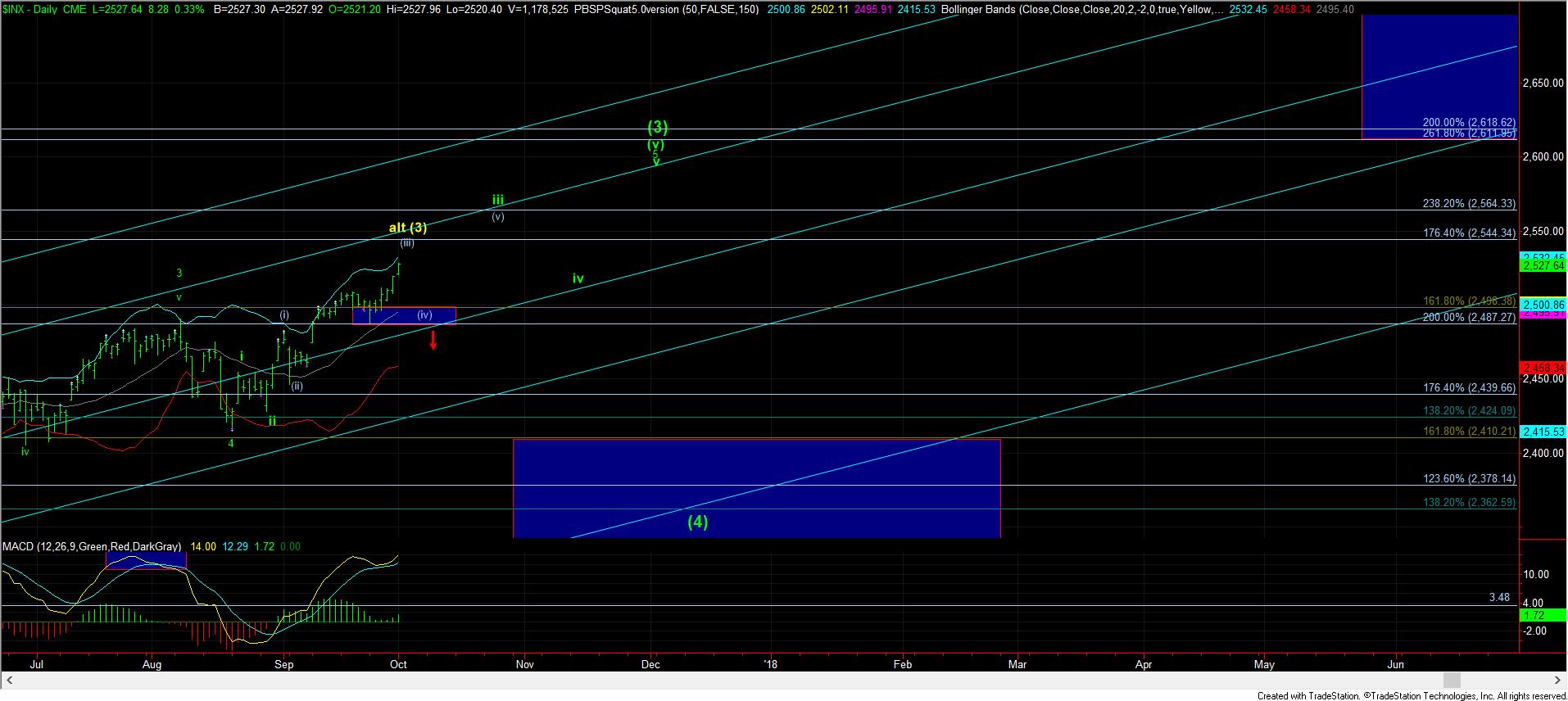 1SPXdaily