No Surprises Today - Market Analysis for May 19th, 2020
After the futures rallied 130 points within a 24-hour period, I think today's consolidation was quite healthy. And, as long as support holds, we will likely be heading even higher this week.
First, I want to note that the futures went higher in the overnight session (after holding the cited support from last night's update), which is not evident in the SPX 5-minute chart. In the futures, I am counting that move as completing wave iii of 3, as shown in my ES chart attached below. That means that as long as the market remains over the 2913ES region for a wave iv of 3, then I am expecting another rally over the next day or two to complete the wave 3.
At the end of the day, as long as the market holds over 2913ES on all pullbacks now, then I am going to maintain my focus upon the blue count. Should we break below 2913ES before completing this 5-wave structure taking us to 3020SPX+, then I will move solidly into the green count. But, for now, the market has the opportunity to complete a standard Fibonacci Pinball wave [3], and I am going to give it the opportunity to do so.
Keep in mind that if we do complete this blue wave [3], it would likely lead us to another multi-week consolidation back down into the 2760-2890SPX region for wave [4]. But, if this pattern does play out (and we then complete wave [5] over the coming months), then it provides us with wonderful 5-wave Fibonacci Pinball structure upon which we can strongly rely when considering buying the wave ii pullback I expect later this year.
Alternatively, if we see a break down below 2913ES before we are able to reach the 3020+ region, then it would have me move back into the green count, which would view that as a [b] wave in wave [5] of the leading diagonal off the March lows. So, one way or another, I think the higher probabilities suggest we will attain at least the 3150SPX region over the coming months.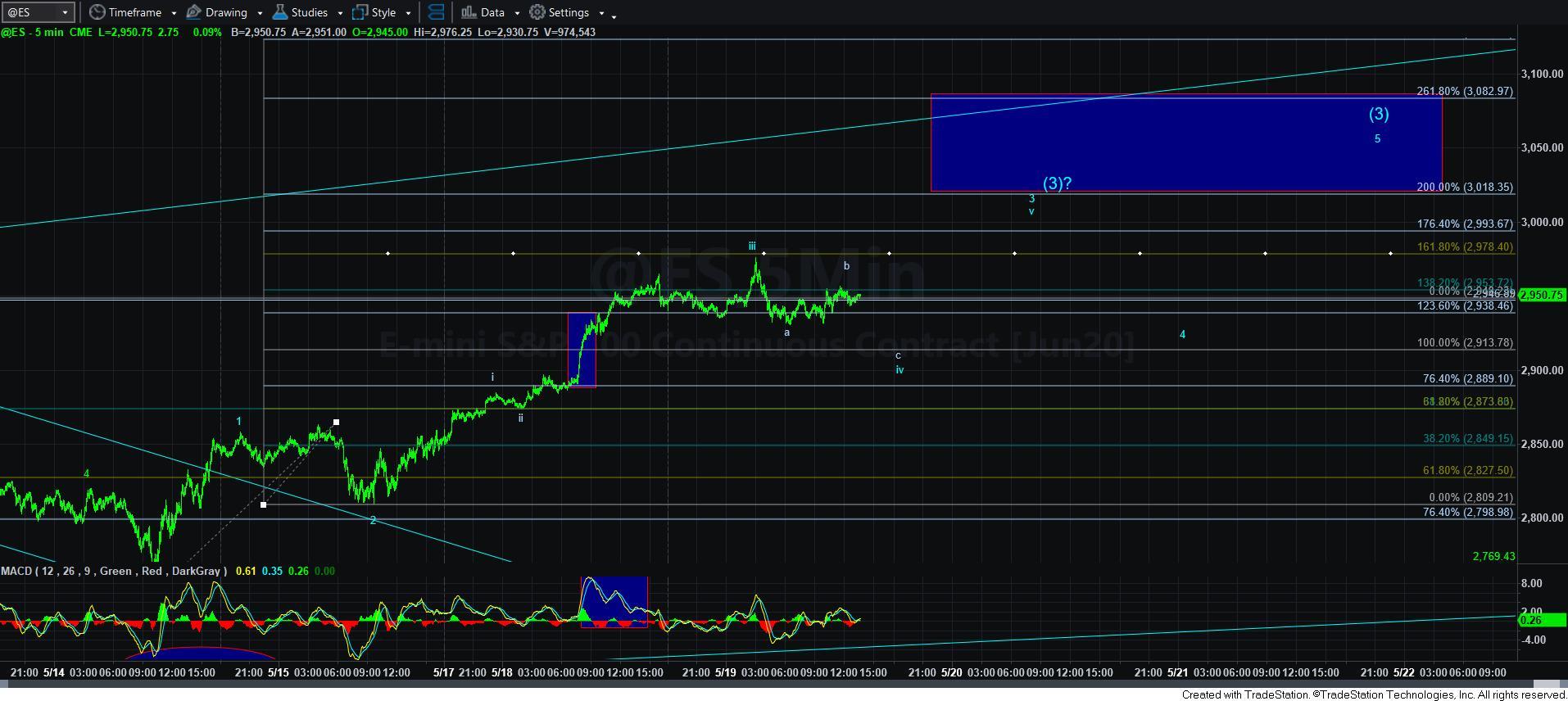 5minES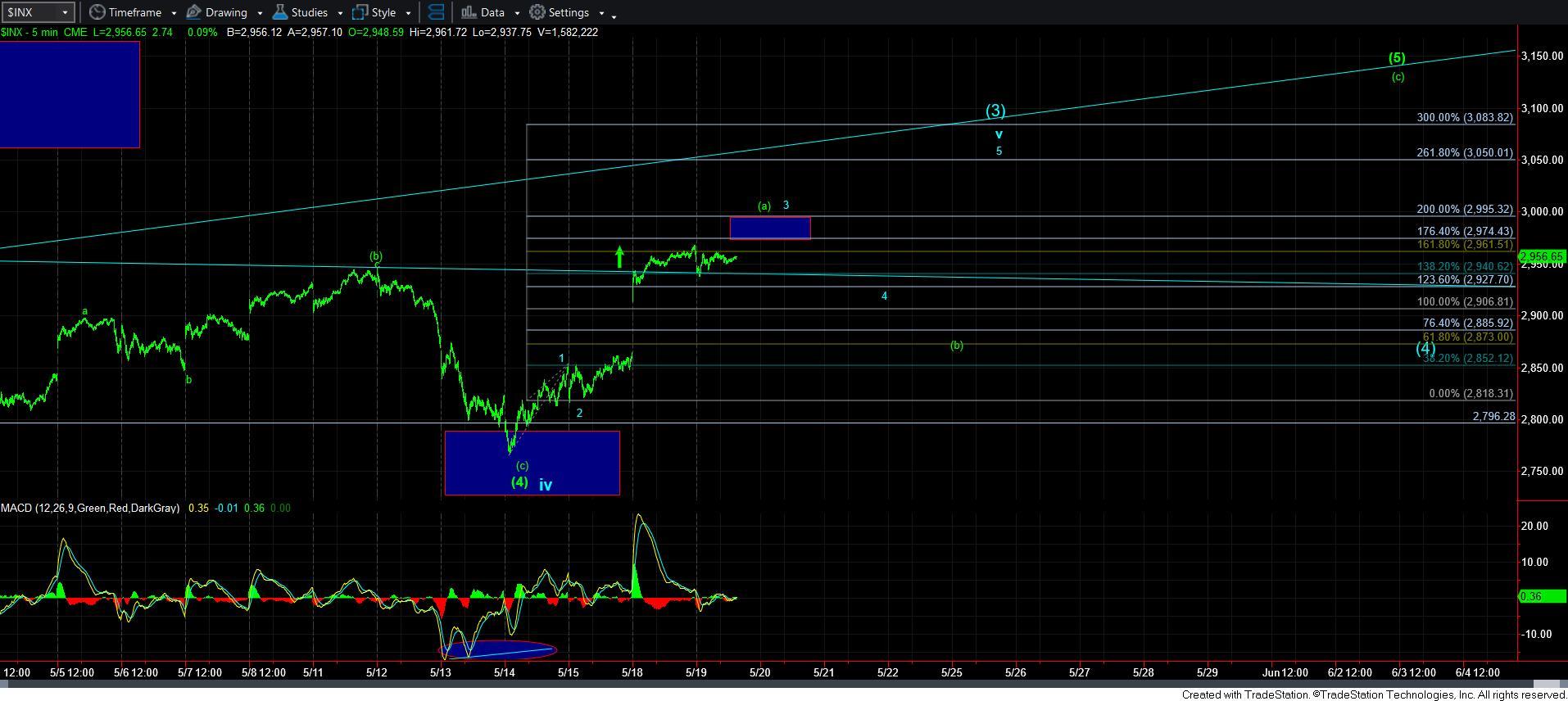 5minMicro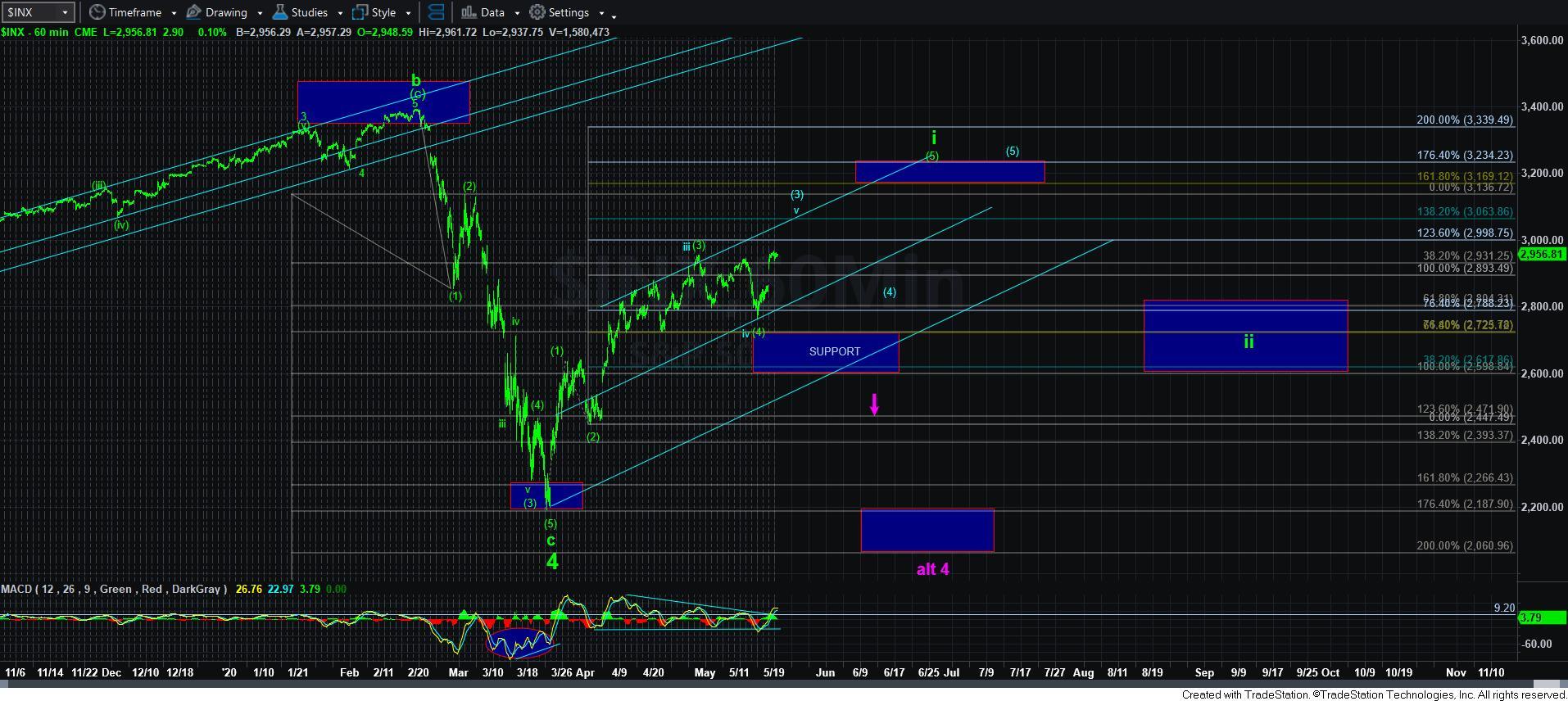 60minSPX