No Sign Yet Upside Is Done
With the market reversing its attempted break out today, we have just been consolidating in this current 10 point region over the last several days.
And, unfortunately, I am running out of ways to say the exact same thing. Basically, as long as the market holds over the 2532SPX support region, we can still see one more push higher before wave (iii) has completed. A break down sooner rather than later of the 2532SPX level tells us that wave (iv) is already in progress.
Also, as I have been saying, and it is worth repeating, as long as the market holds over the 2511SPX region in the wave (iv) pullback (which may even hold over the 2520SPX region), we still have two more rallies before wave (3) completes – wave (v) of iii, and then wave v.
Lastly, as we all know the alternative at this point in time, I will just say that should a main support be broken, it opens the door to the market having completed wave (3) as an ending diagonal, but the market will have to prove that to us.
So, as you can see, not much has really changed in the bigger perspective with today's action. And, if you review the 5-minute SPX chart attached, you will see a clear representation of upper support and lower support to keep the pressure up towards the 2570+ region in the SPX.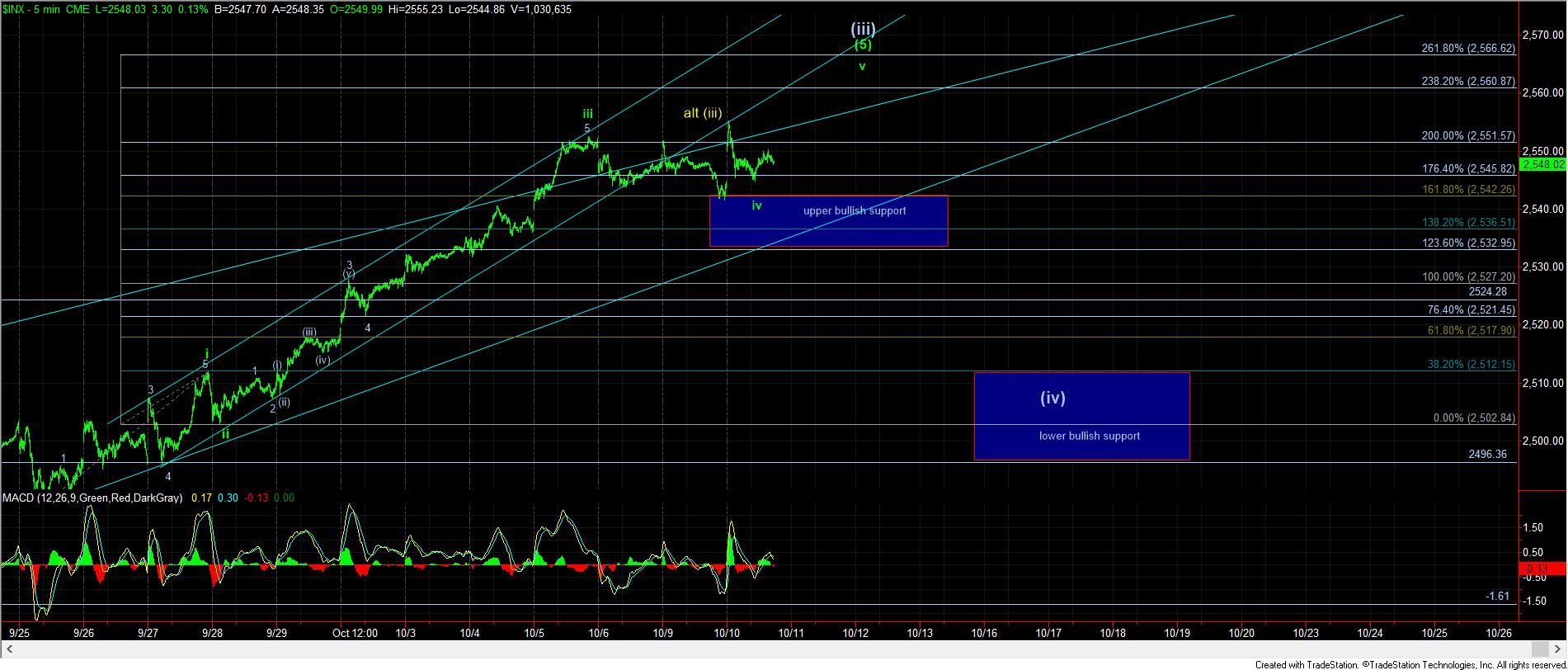 5minSPX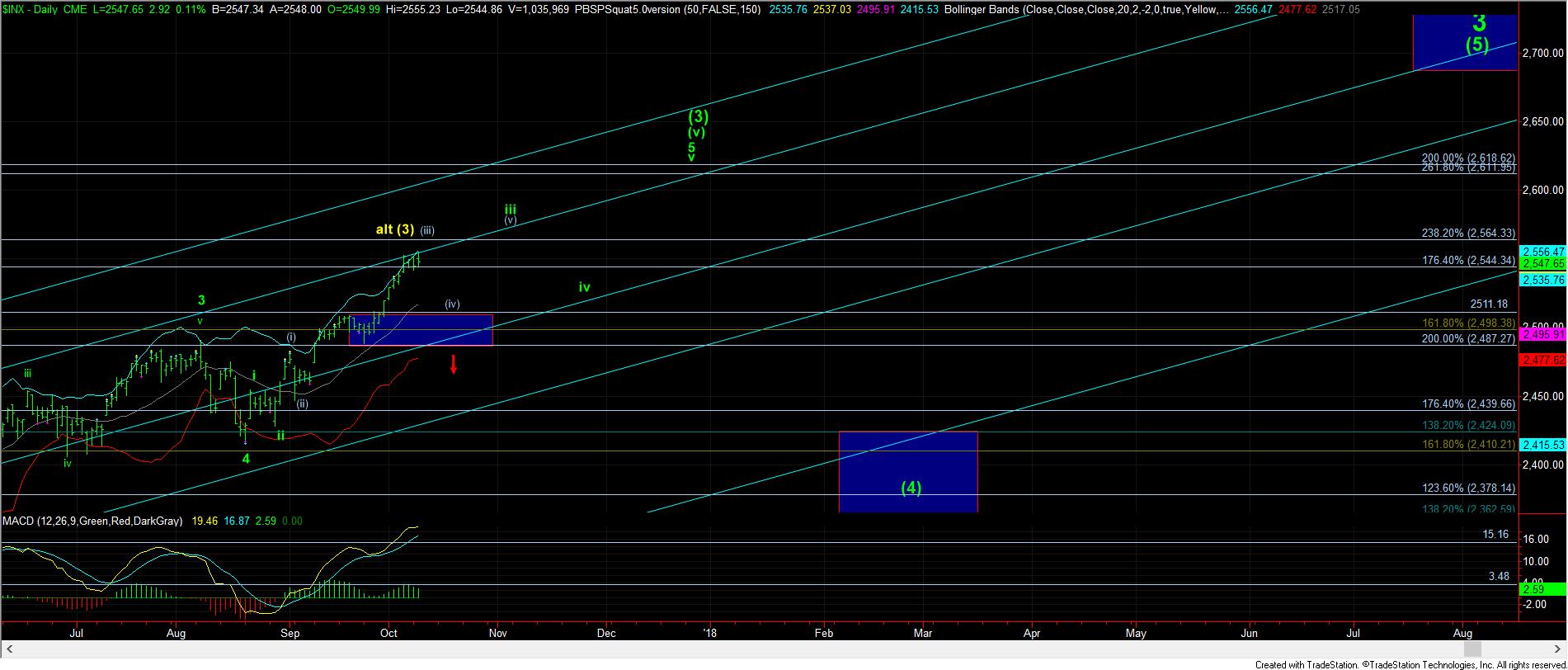 1SPXdaily