No Sign Of A Breakout Just Yet
The market managed to find it's way up off of the lows and move higher during the shortened holiday session and into the end of the regular trading session today. We are however still trading well within the standard retrace territory for a b wave on the SPX, RUT and NDX. Addiontlaly all three indexes still look to have only three waves up off of the lows so far with it being very difficult to count five up on the Russell 2000 index which has been following the cleanest path off of the Summertime lows. So with all that as long as the ES is able to hold under the 3815 level I still am leaning towards this seeing a bit deeper pullback prior to breaking out strongly to new highs. A break of that 3815 level would however give us an early warning signal that we may have already bottomed in all of wave 2 as shown on the ES 15min chart as an alternate. Further confirmation would of course come with a break over the high that was struck at the 3824 ES high followed by a sustained break of the over the 3827 level.
So while the market has been fairly strong today as long as we remain under the levels noted above I still prefer to see all of the indexes see a deeper pullback before breaking out to new highs.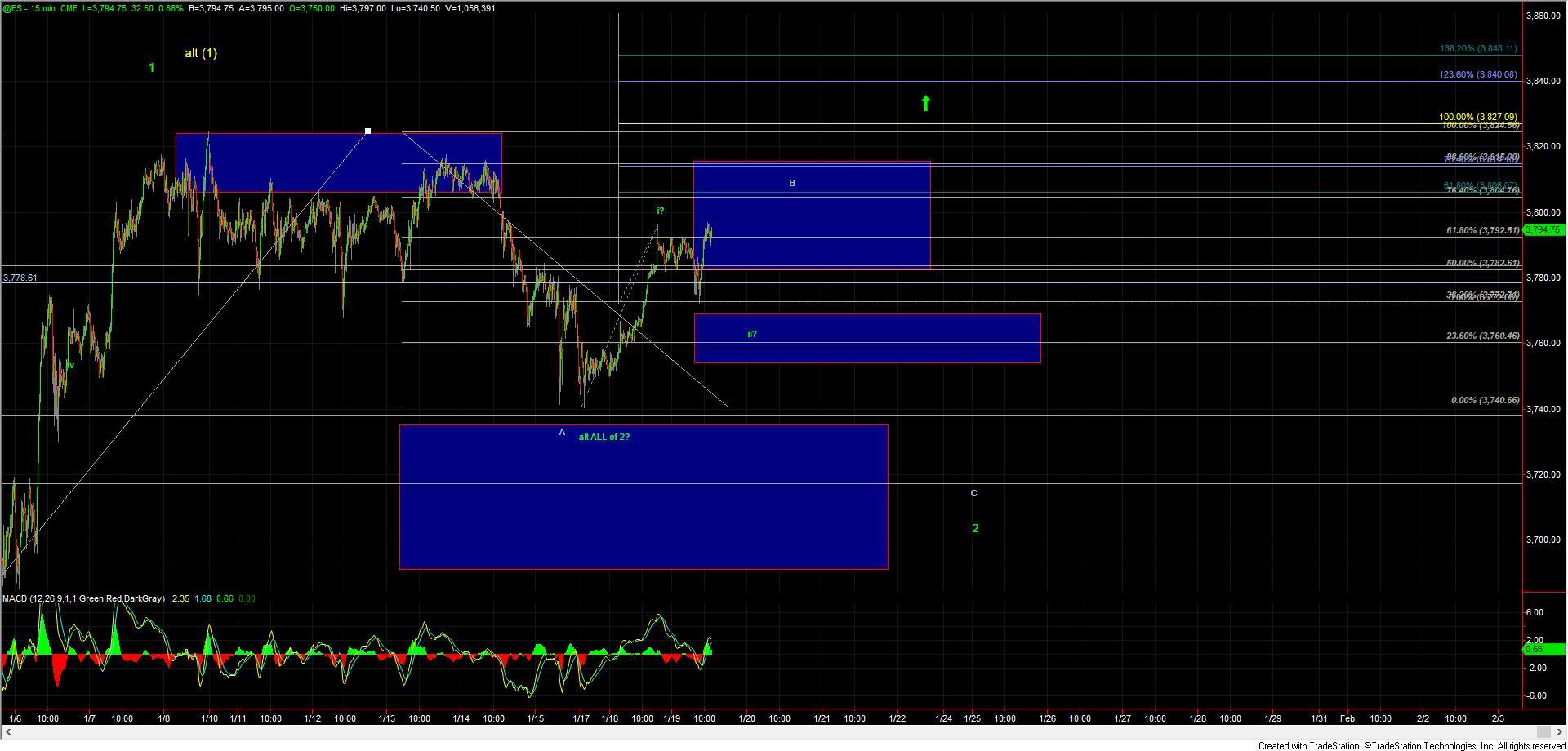 ES 15m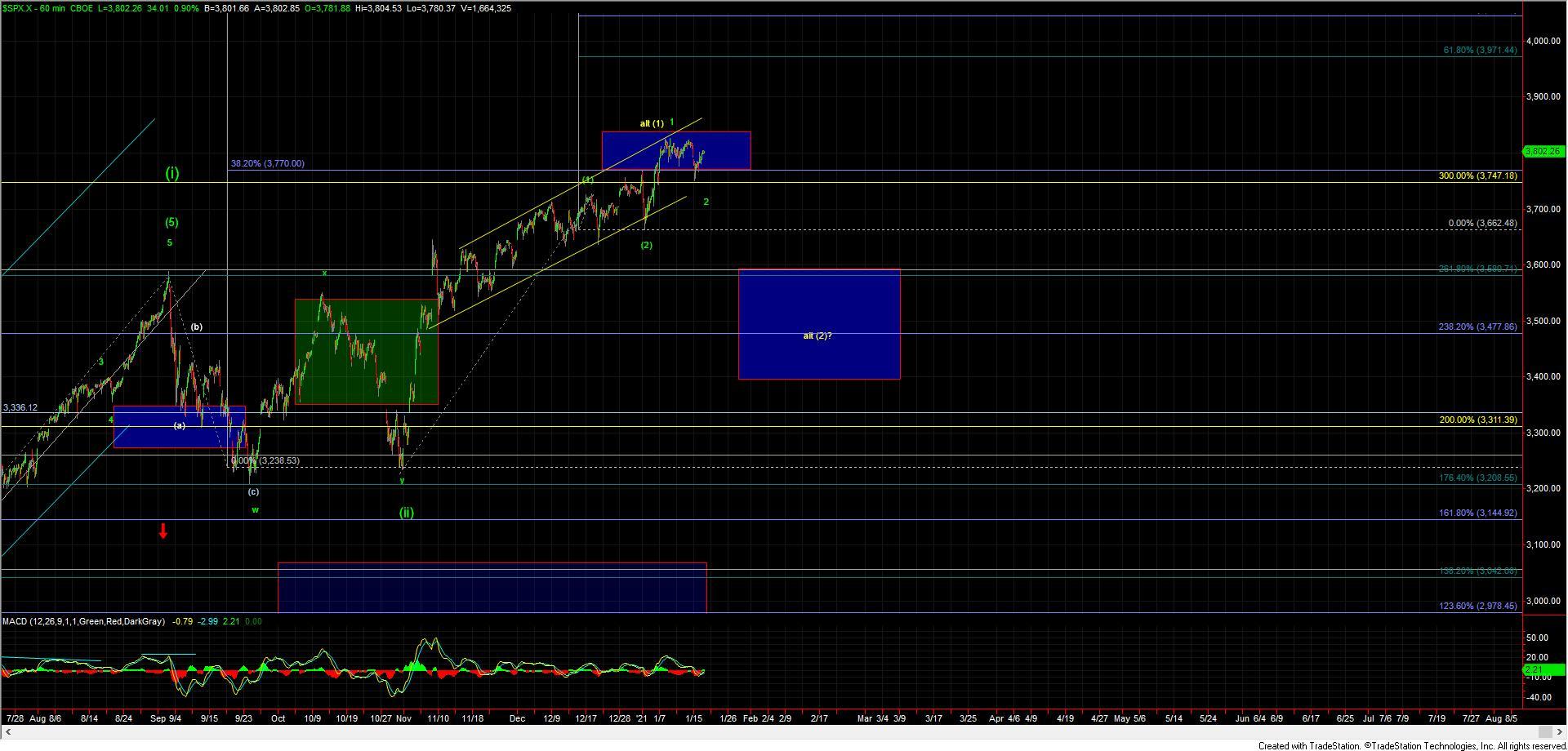 SPX 60m