No Movement – Nothing New
Today seems to have simply been a consolidation day. And, as long as the SPX remains over 2075, the bullish pattern remains intact.
Today, I put out a few charts explaining that the ES has much higher targets, due to its lower low, relative to the SPX. In fact, a full 5 waves in the ES would target the level which would be equivalent to the 2175SPX level. So, for now, I am going to adopt that potential targeting, as long as we now remain over 2075, and have included it on the 5 minute SPX chart. But, it means that there is no more room for the bulls here. A gap up and run must be seen tomorrow in this set up.
While there are clearly bearish alternatives that I am considering I cannot take any of them seriously until we see a breakdown below 2075SPX, with follow through below 2065SPX. Lower support still remains below 2038-2047SPX, and a breakdown of that support region would turn the chart down.
But, again, in a bull market, once we broke through 2067SPX, I have to maintain a bullish bias, as long as no support is broken. That is simply the default one must chose when the bears have proven themselves unreliable at taking advantage of set ups going their way. Therefore, the default is that the bulls remain in control for now.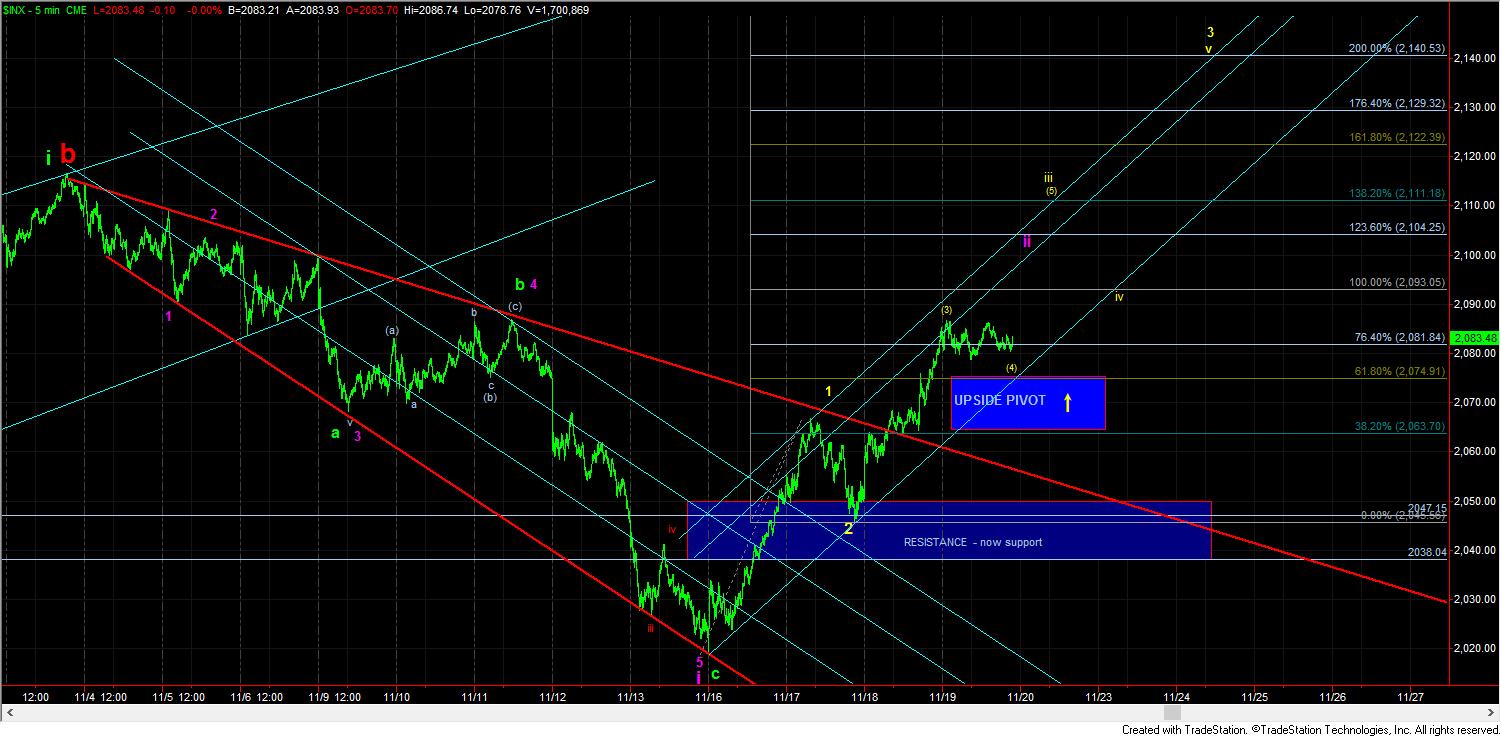 5minSPX
1turnchart