No Imminent Upside Set Up
With the market unable to follow through thus far, and dropping below the low we made earlier today, it has opened the door up for a test of the 2020-2025ES region.
As we discussed over the weekend, we will need to see that region hold to maintain the most aggressive (1)(2), (i)(ii) set up to catapult us to new highs by the end of the week.
But, should the 2020ES level give way, as we also discussed over the weekend, it opens the door to a retest of the 1980ES region, and even the potential for the 1950ES region.
In summary, as long as we remain over 2020ES, we have a bullish pattern to maintain, but will need a solid 5 waves up to confirm we are looking to break out to new all-time highs. Below that, and it does open a trap door. However, nothing suggests we are not going to 2150 as our next target within the next month or so, with the potential to strike it within two weeks if we hold 2020ES and turn hard to the upside..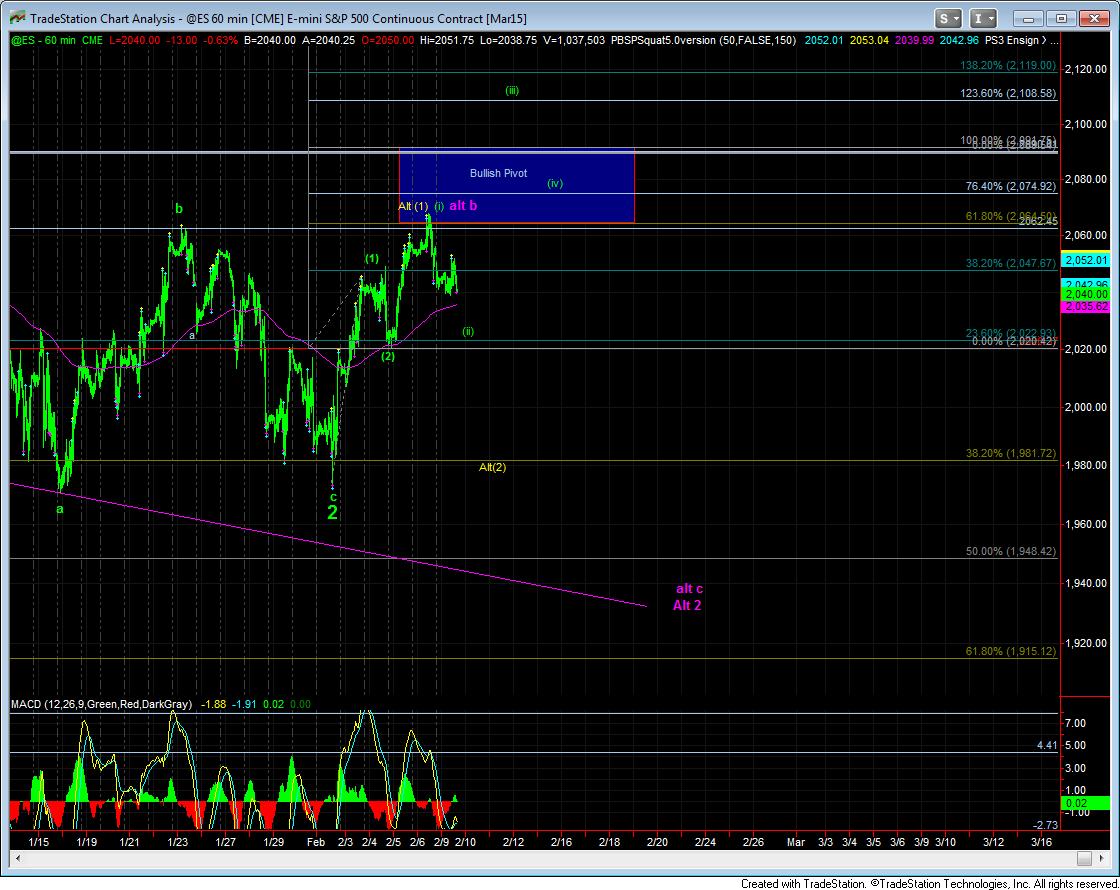 BaseCase - 60minES