The action today has done nothing yet to suggest the market has struck a top to this b-wave rally we have been tracking for well over a month. Rather, it just adds to the complexity.
First, I want to note that the SPX/ES has only 3 waves down off today's high. While a 5th wave down would provide some progress to assessing a topping structure, we would still need a corrective rally thereafter, followed by a break down below the initial 5 waves down to suggest a top has indeed been struck.
Second, the IWM has not provided us with any topping indication as of yet either. In fact, if the IWM is able to hold over the pullback low we struck today, and then rally over the high we struck today, it is pointing us to the 155 region, as shown in yellow on the attached 3-minute IWM chart.
However, should the IWM be able to break down below the wave (iv) low just below the 150 region struck at the end of last week, it would invalidate the potential extension presented by the yellow count.
At this time, the market still retains potential to continue in this rally, and we have no indication yet that a top has been struck. And, until we see a resolution of these patterns to the downside in the coming days, I have to take further upside into account.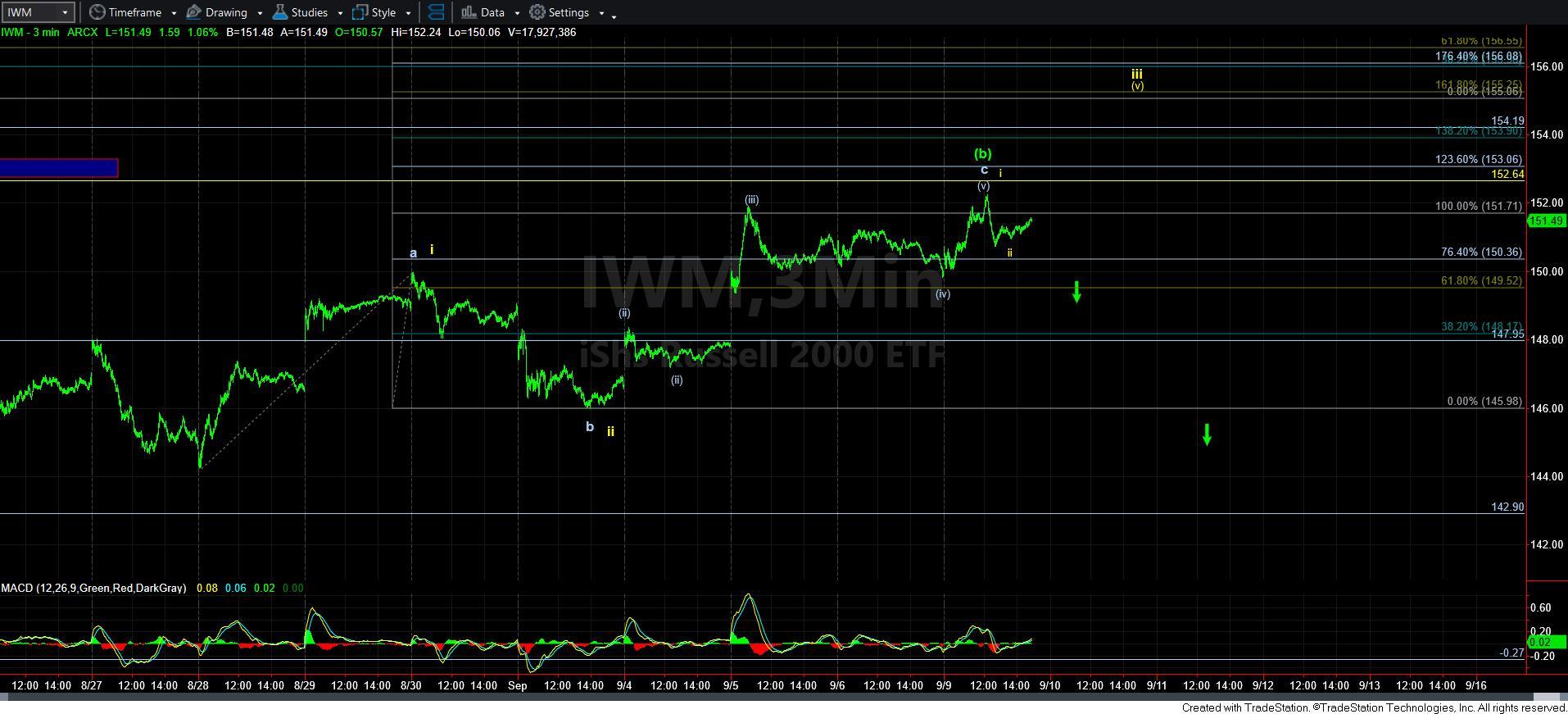 3minIWM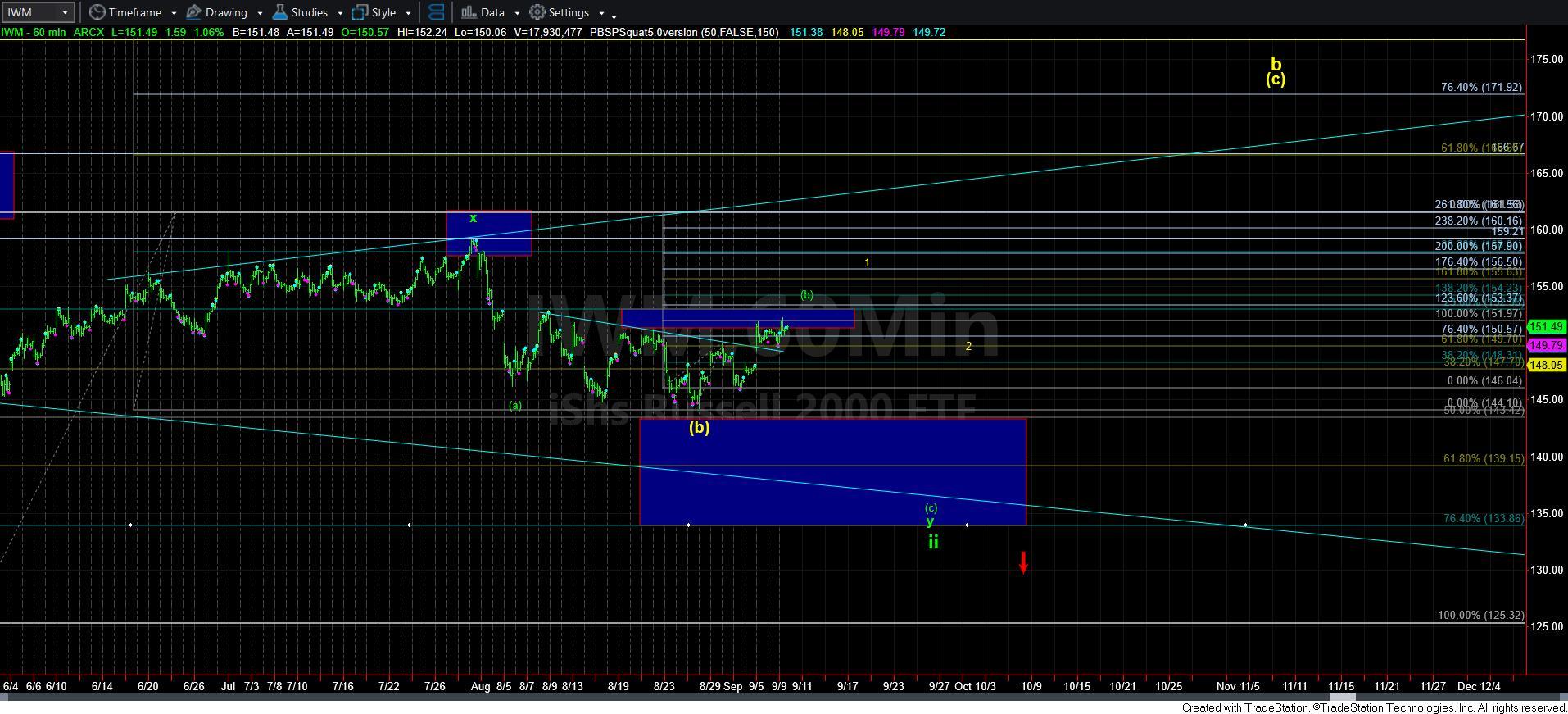 60minIWM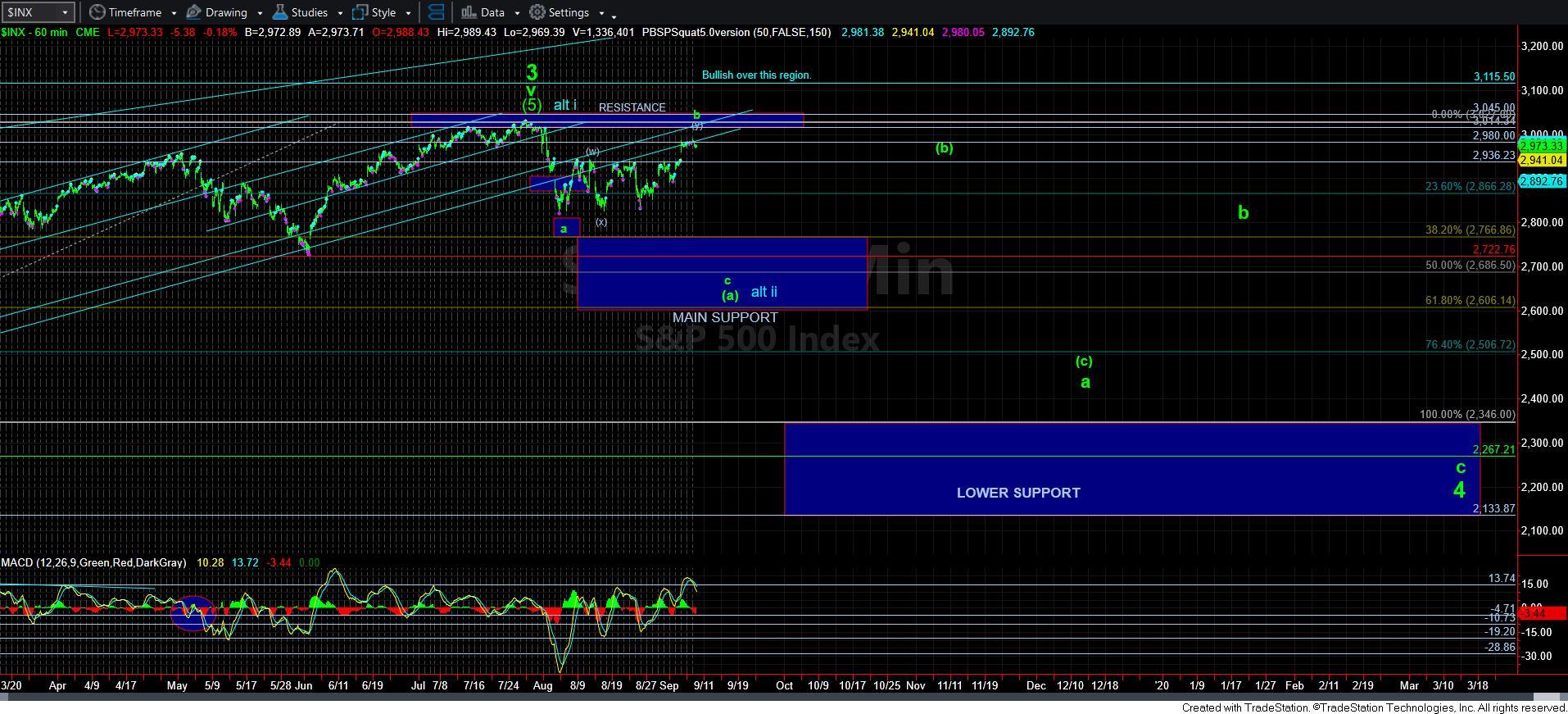 60minSPX