Before I took off in observance of the Rosh Hashanah holiday, I noted that I wanted to see a clear 5 wave structure off support to signal we are on our way to the 3000 region. Unfortunately, the market has chosen to hide its intentions again.
The only way I can consider that we have begun the rally to the 3000 region is if the move off support is counted as a leading diagonal, as presented in blue on the 5-minute chart. And, as those who have followed me for some time know, I do not trust leading diagonal's as trading cues. Rather, I need to see them confirmed before I can rely upon them.
So, what will it take for this to confirm the recent rally off support as a leading diagonal for wave 1 of (3), as presented on the 5-minute chart? Well, it would mean that today's high is the top of wave 1, with the current pullback still needing a c-wave to complete wave 2. Should we see such a deeper pullback, and then rally over the high of wave 1 in impulsive fashion, then I will view the current rally as targeting the 2950SPX region.
But, please take note that if this is actually wave 1 of (3) of iii of (iii), then I cannot say we have a strong projection lining up with our ideal larger degree target for wave (3) of iii of (iii), which is in the 3050SPX region. Rather, if we really are going to rally that high in this structure, it may mean that wave 1 of (3) will extend up towards the .618 extension of wave (1) and (2) which is just north of the 2930SPX region. So, we may have one more 1-2 setting up if the bulls are going to take control again.
The alternative is that wave (2) has not yet completed, and we will still see a loop down to the 2830-40SPX region to complete wave (2).
At the end of the day, the bigger perspective remains the same. As long as we remain over 2830SPX, then we still have the potential to rally to the 3225SPX region in the coming months. However, a sustained break of 2800SPX would open the door to a larger degree top to be in.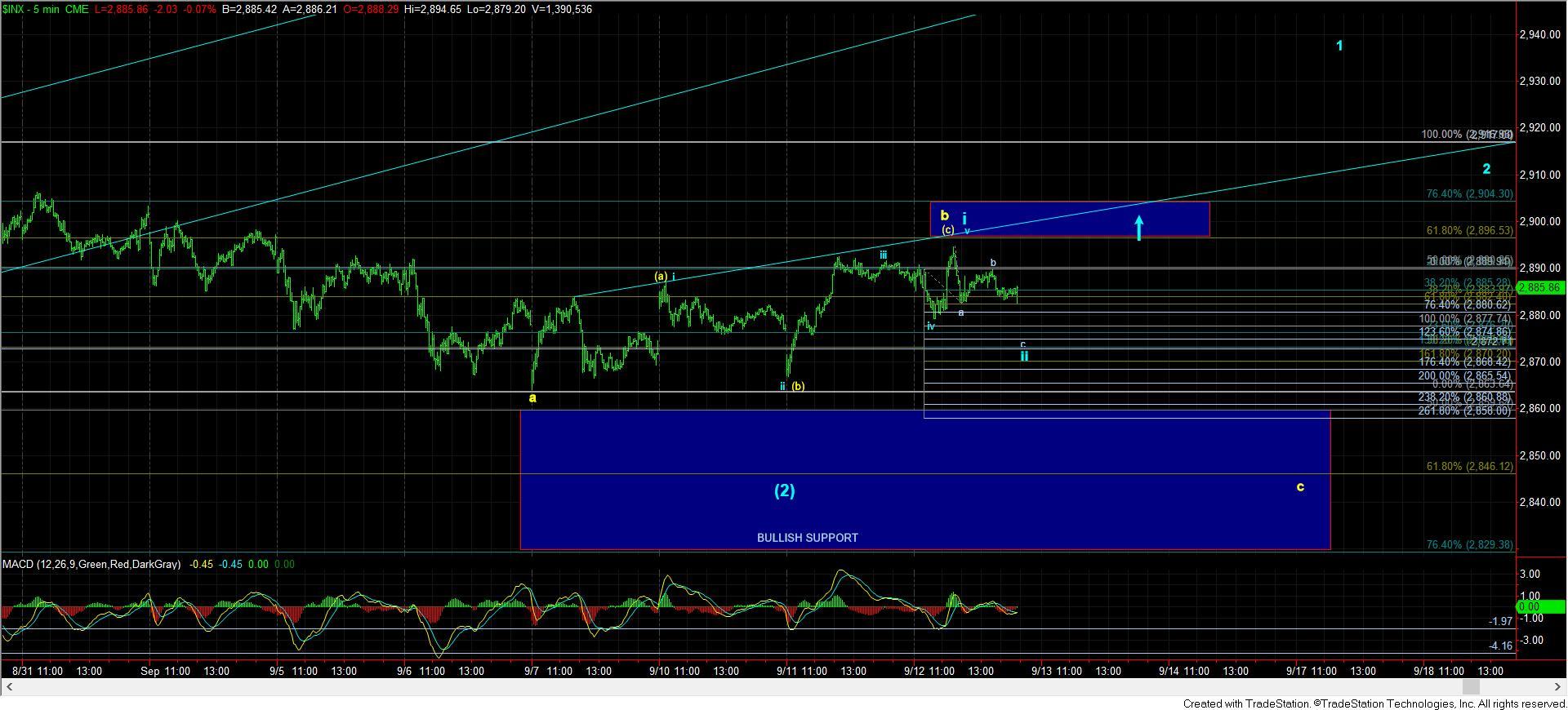 5min-zoomSPX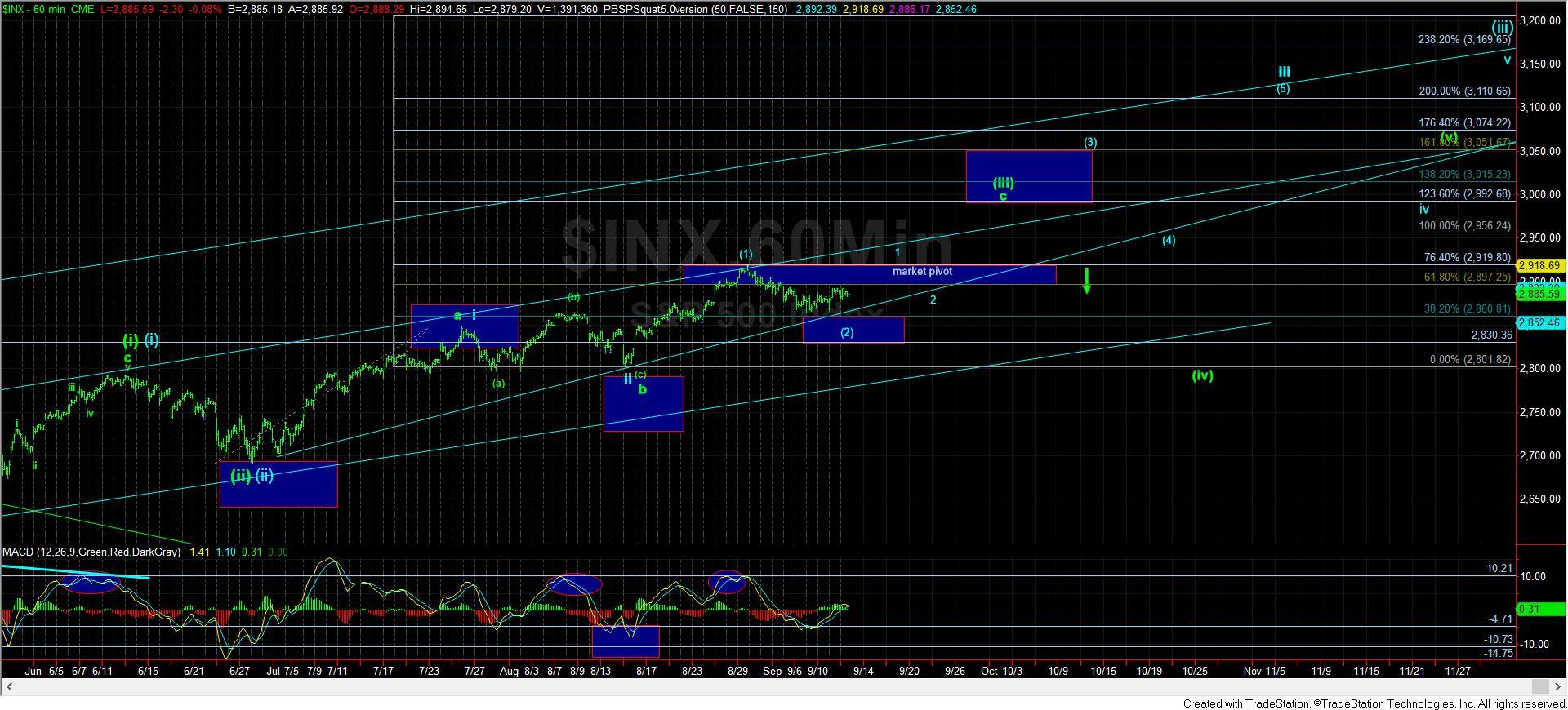 60minSPX