No Clear Indications This 4th Wave Is Done YET
With the market attempting to rally today, it has not exactly given us a solid impulsive structure off the lows. So, for now, I am going to keep it quite simple. As long as we remain below today's high, I see us dropping into tomorrow in a larger 4th wave. However, if we are able to take out today's high impulsively, then the 4th wave is over, and we begin our next trek higher.
Again, I want to remind that as long as 2205-2220SPX is held as support, this is a bull market with targets over 2500 in the larger degree impulsive structure as we head into 2017. Our next upside resistance points at 2282SPX and 2306SPX.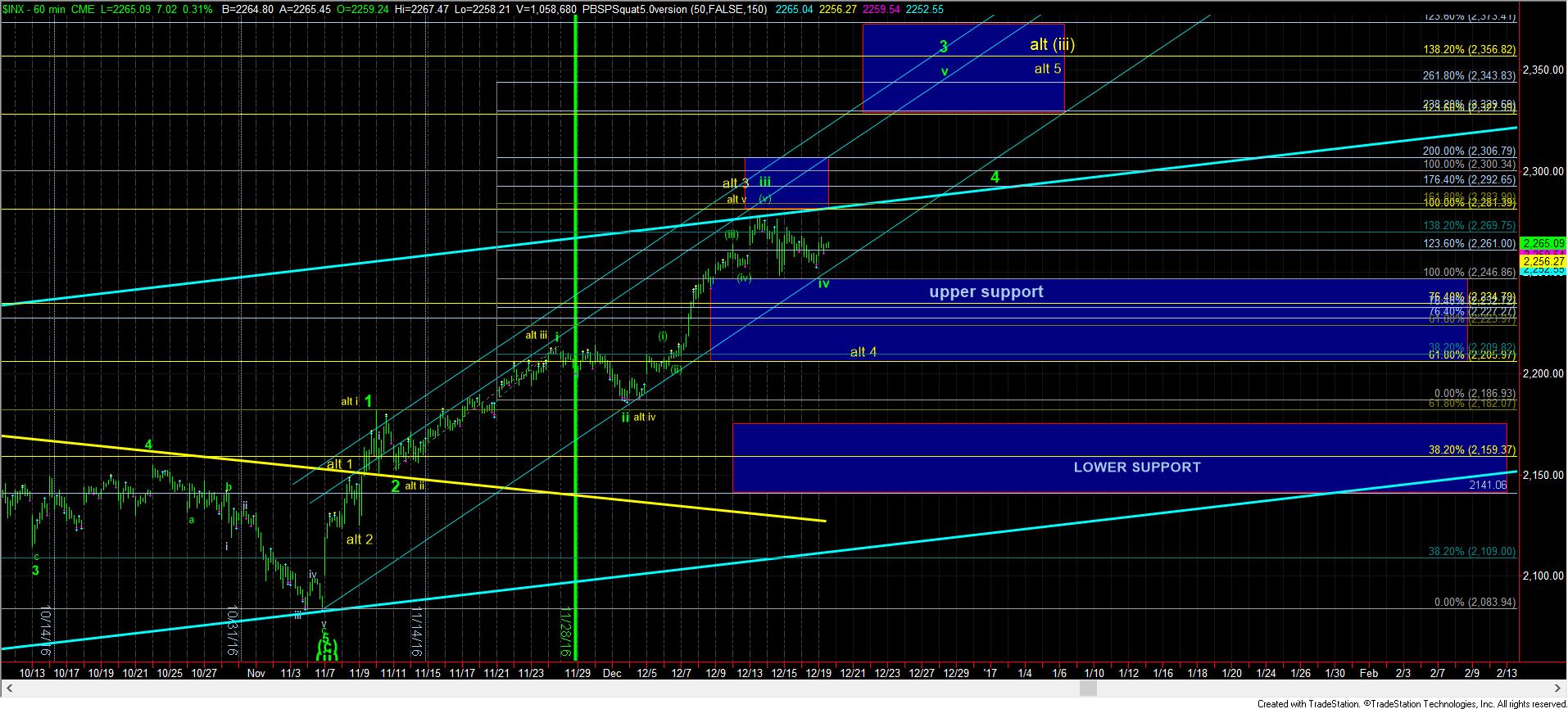 1turnchart