No Break Out Leads To A Break Down
It seems all the concern we have been speaking of since the weekend has been quite warranted. But, let's try to stay focused on the bigger picture. Nothing has changed on the bigger picture in the IWM. In fact, we are now getting a VERY "healthy" c-wave down in wave ii. Note the MACD on the daily chart.
So, while I don't think this selling is done yet, and it could still take us a few more days, I still think the bigger picture has not changed. Again, it would take a break of 117 to make me consider otherwise. So, trying to stay focused on the bigger picture right now.
Also, I want to restate something I said earlier today . . ideally, I would like to see a positive divergent bottom as we saw on the MACD in early February to mark the low to this wave ii.
In the SPX, until be break below 2072, the (1)(2) potential is still very much in play. However, should we see a break of 2072, then it does open the door to the bigger b-wave potential I have been so reluctant to take off the charts until we see a confirmed break out.
For now, I will be watching the 122.37-122.85 region on the IWM. If we are able to develop a 5 wave structure through that region, we could signal that a bottom is in place. But, I still think we will need at least one more 4-5 before this bottoming is done.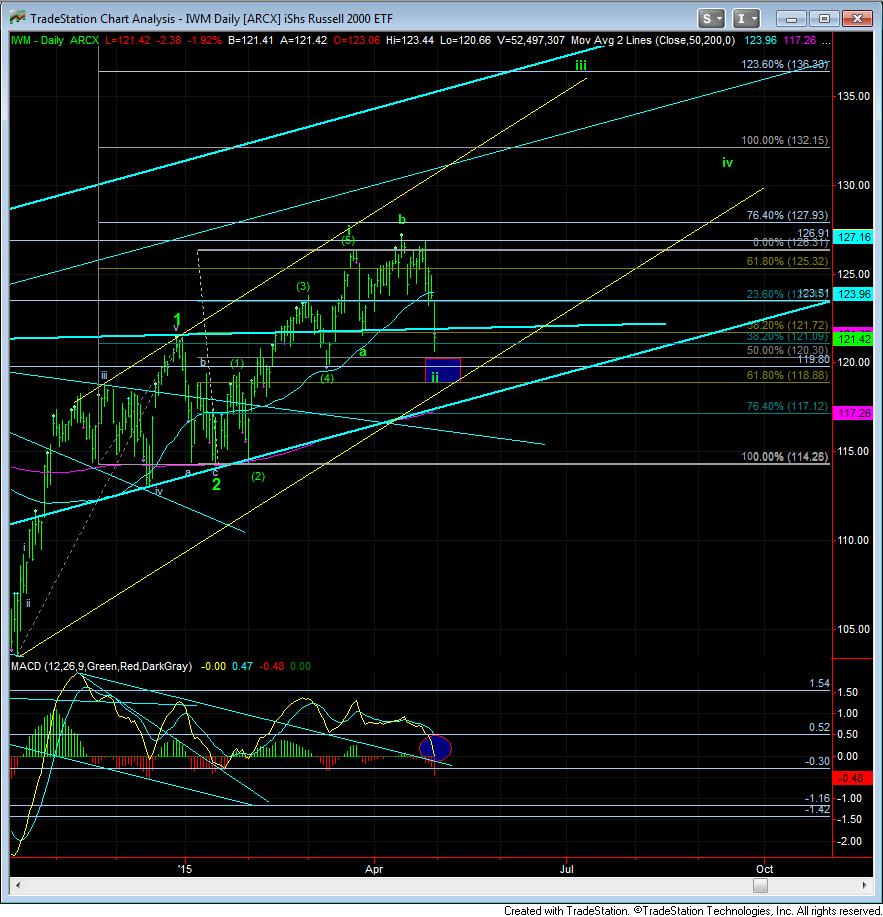 BaseCase - IWM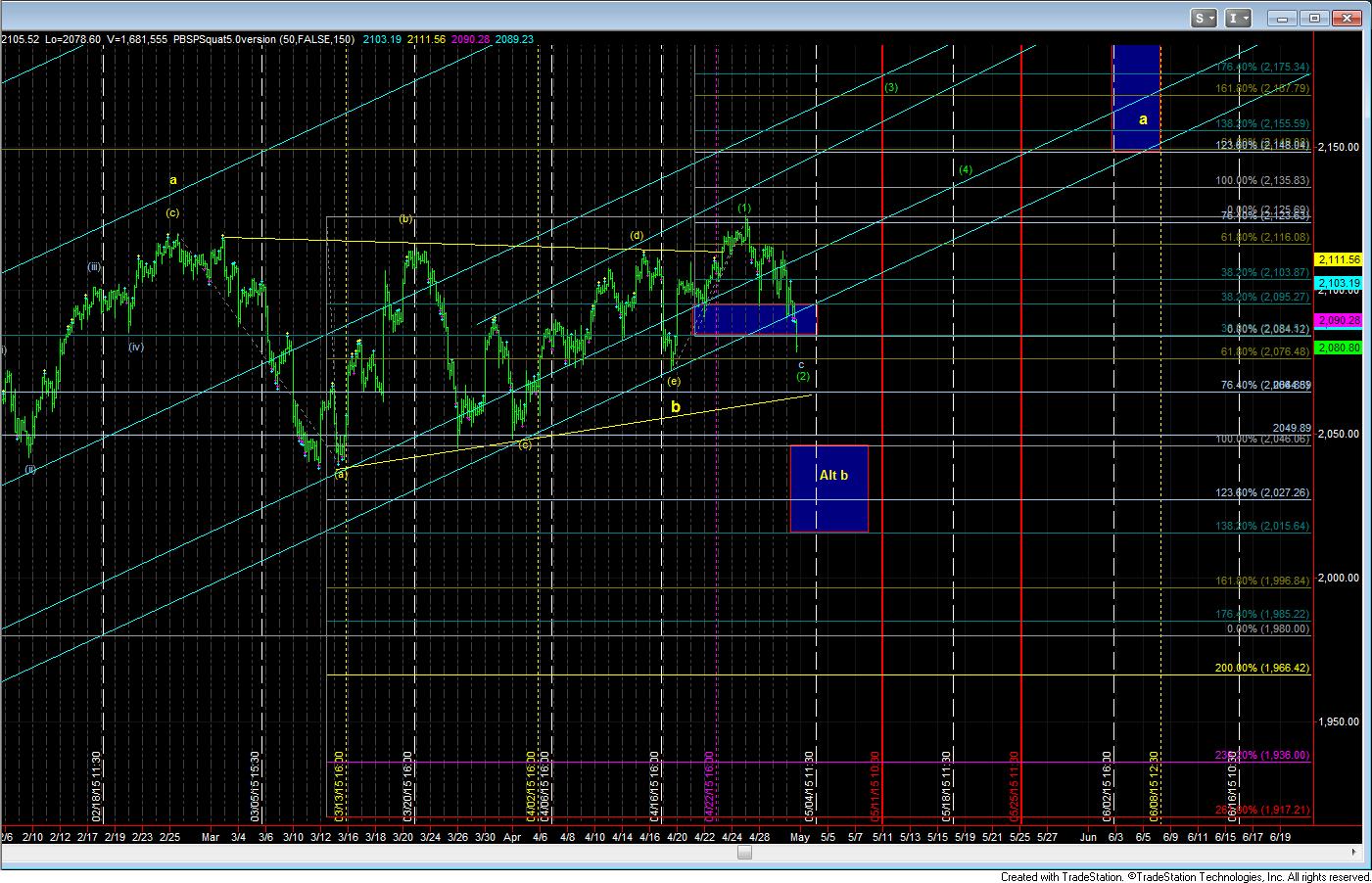 BaseCase - TurnChart