No Bounce - Market Analysis for Aug 15th, 2019
While the high we struck last week did not provide to us a satisfying b-wave top structure, the action we are seeing thus far, is not reinforcing the potential for the market to rally again for a more complete b-wave structure. What that means is that this bounce thus far is rather corrective looking, and it has opened the door that we have begun the c-wave down towards targets below 2700SPX.
The morning started out rather constructive for the bulls, with the potential to rally back to the 2950 region setting up quite nicely. In fact, the market provided us with a rather nice set up to break out over 2880SPX off the recent lows. However, by 11AM, I began to question that set up.
At this point in time, I have to note that the set up does remain "technically" valid. However, based upon the action after 11AM, I think the probabilities have shifted to the next rally being a wave 2 in the c-wave down pointing us sub-2700SPX. I have adjusted my wave count on my 5-minute chart to present it accordingly.
As far as targets below, should the market hold within the box for wave 2 as highlighted on my 5-minute chart, I think the ideal target we identified before - at 2685SPX – would likely now be a minimum target. In fact, this can easily extend as deep as the 2600SPX region, depending upon how extended wave 3 becomes.
So, I am going to be tracking this as a corrective bounce. And, once we strike our target box overhead, I am going to be on high alert for the wave i-ii structure developing for wave 3 down. That will place us on high alert for an immediate decline in the market. So, we still "likely" have some bouncing around to do before that decline takes hold in earnest. But, nothing I have seen thus far from a wave structure standpoint suggests that the market has dispelled me of the notion that we will soon see levels below 2700SPX.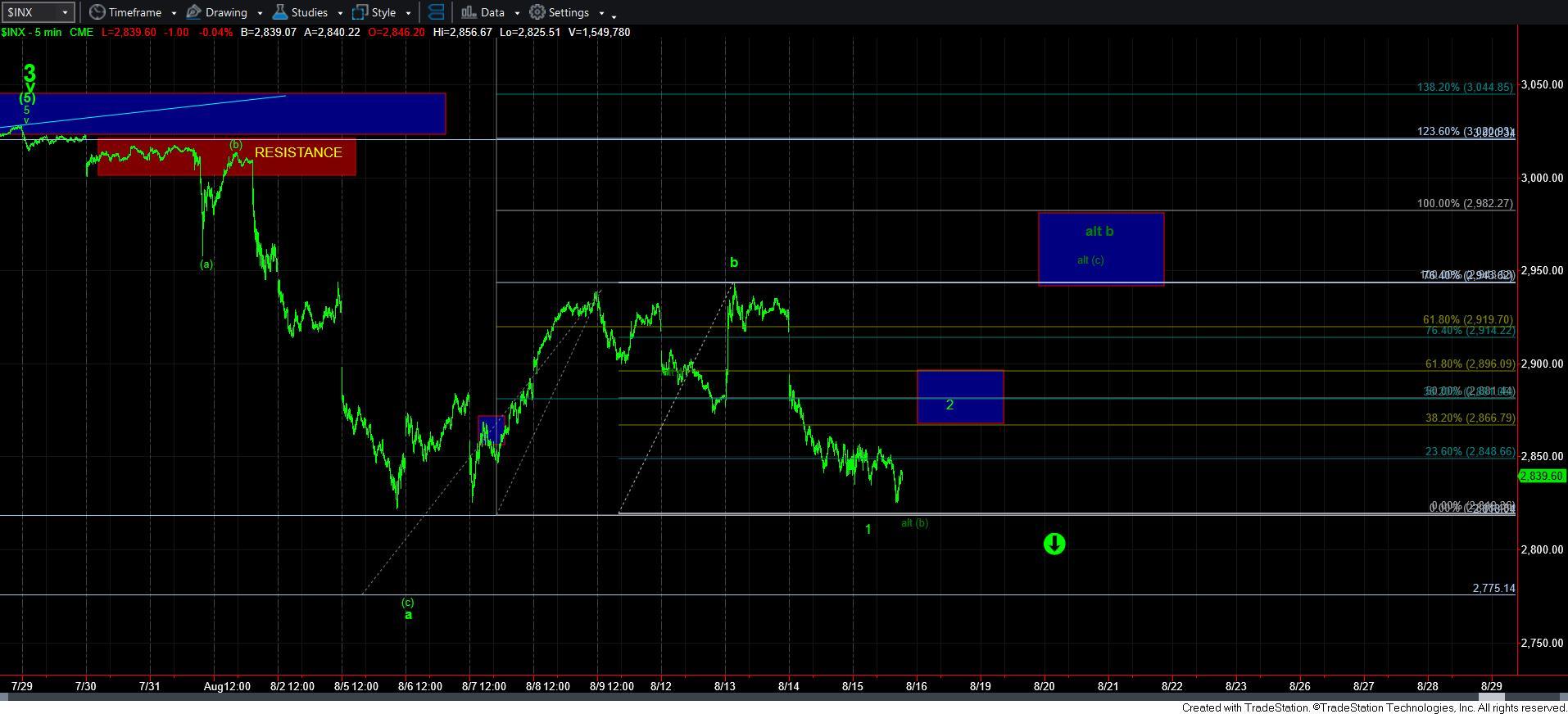 5minSPX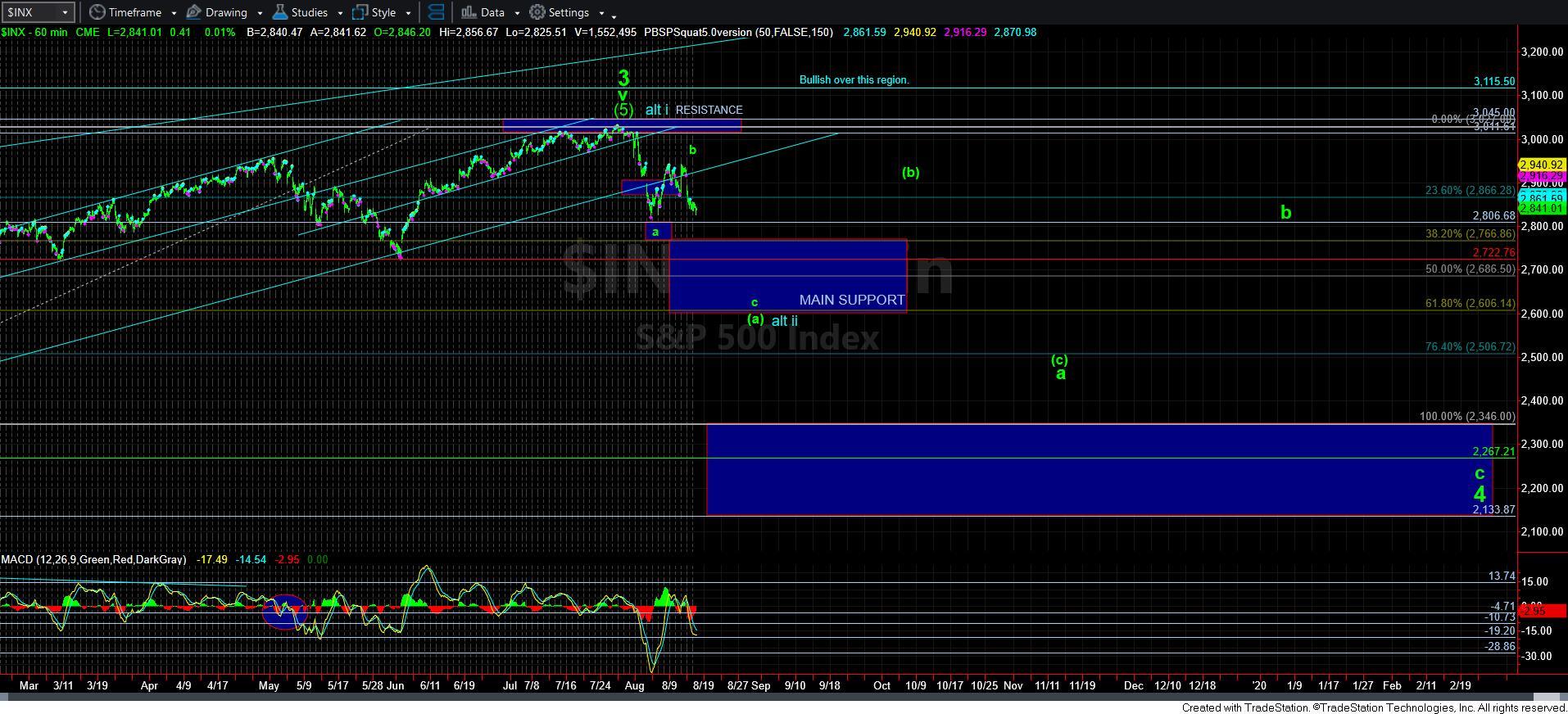 60minSPX