No Bottom Likely In Place
I just have no way to confidently maintain any perspective that the bottom is in yet in the GDX. That being the case, I apologize, but I do have to accept the most immediately bearish perspective with the high on Friday being a wave iv, which was my alternative count. While I hate moving to alternative counts, I simply have no strong evidence of a bottom being in place.
While this can also morph into more of a bigger a-b-c, with another c-wave rally taking us a bit higher, as Garrett has been proposing, or even a triangle for the larger purple wave 4, if we see a completed micro 5 waves down off the Friday high, I will be looking immediately lower to levels below 12 to complete wave v.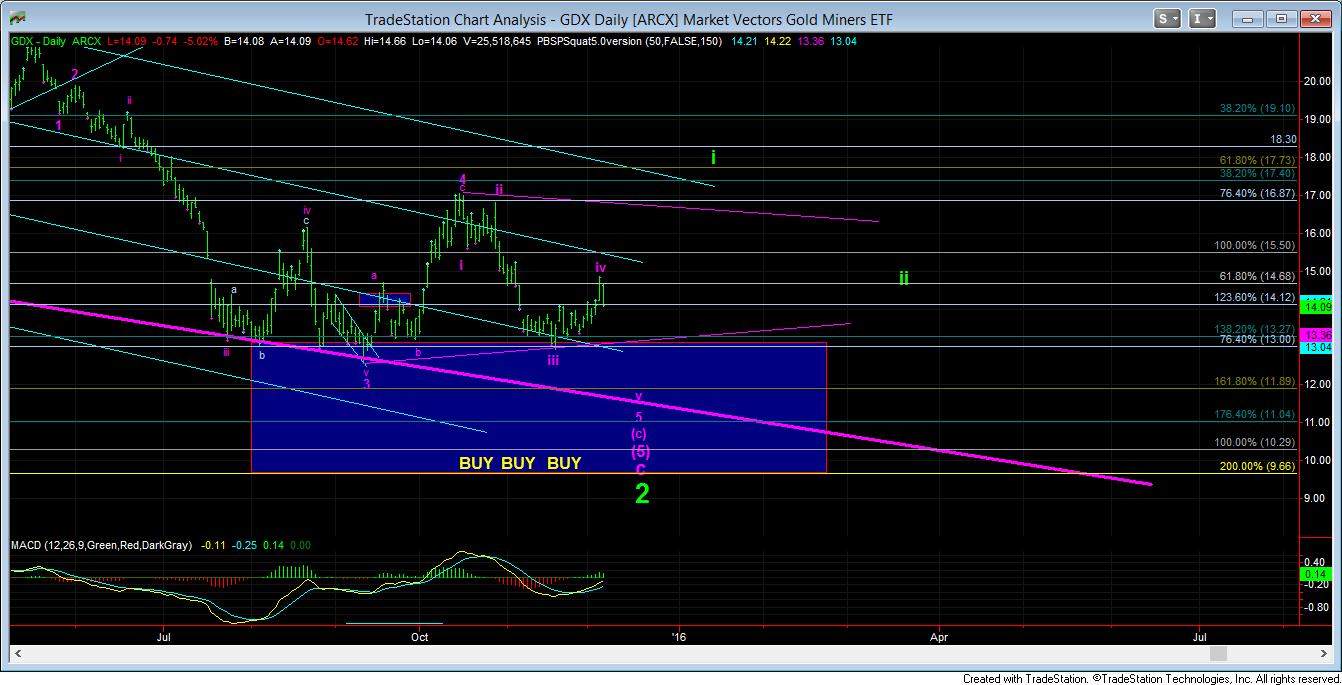 GDXdaily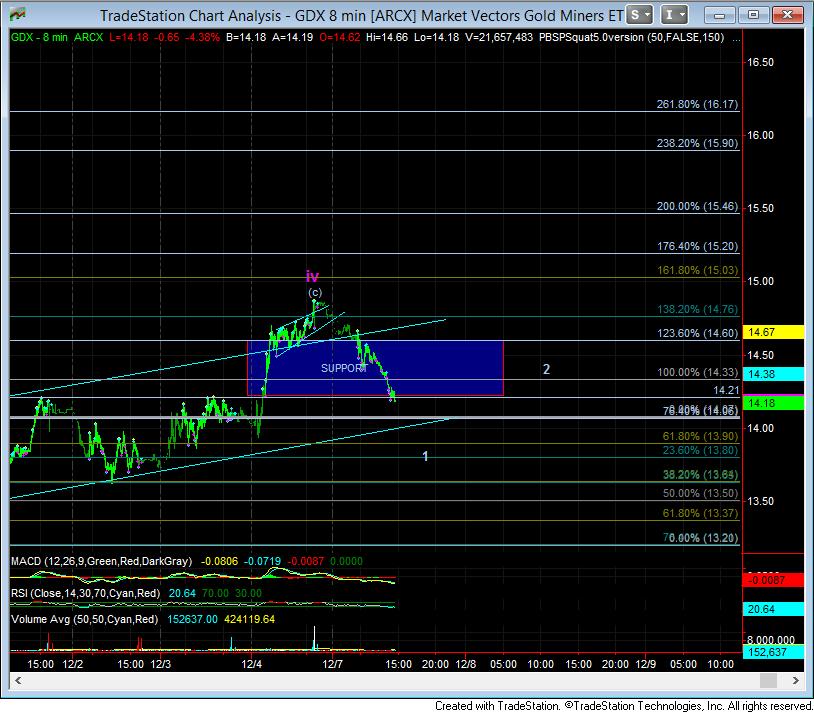 GDX 8 min