Nice Rally – But Not Yet Settled
Yes, the market rallied nicely off the Friday low. And, thus far, the bulls can take this opportunity to point us more directly to the 4300SPX region, as outlined on the 5-minute SPX chart.
But, I must warn you that this is a very tough road for them to travel. As we noted, we needed to see us rally back to the Thursday high, and then hold a corrective pullback. Thus far, they seem to be doing the job. And, as long as this pullback continues to take shape correctively, then I will be looking for a break out over today's high, which should point us back up towards the 4100SPX region to complete the [a] wave of the a-wave of the 5th wave in the diagonal. So, as you can likely tell, there is still a lot of work to the upside that the bulls have in front of them.
Moreover, consider that even in this more direct path to 4300SPX, we are going to be dealing with 3-wave structures. Yet, you can always choose to trade the c-waves within these structures. Most specifically, if the market is able to continue to the 4100SPX region in the coming week or so, and we then see a clearly corrective pullback, you may choose to trade the [c] wave of the a-wave, which will likely take us back to the 4150-4195SPX region.
In the shorter time frame, I have added a proposed path for this b-wave on the 5-minute ES chart. What this really does is provide for a more proportionate b-wave relative to the a-wave rally off the Friday low.
But, I want to again caution you. We are dealing with corrective 3-wave structures. And, I have suggested that trying to track every squiggle in these types of structures is akin to throwing jello for distance. So, please do not be overly aggressive in this type of whipsaw environment, as it does not look as though it will clear up in the near term. There is still a lot of risk if you are attempting to trade for a 5th wave higher high to 4300SPX – at least for now.
Should the bulls fail in the near term, and we break back below Friday's low, then I will be moving into the alternative blue count, as outlined over the weekend.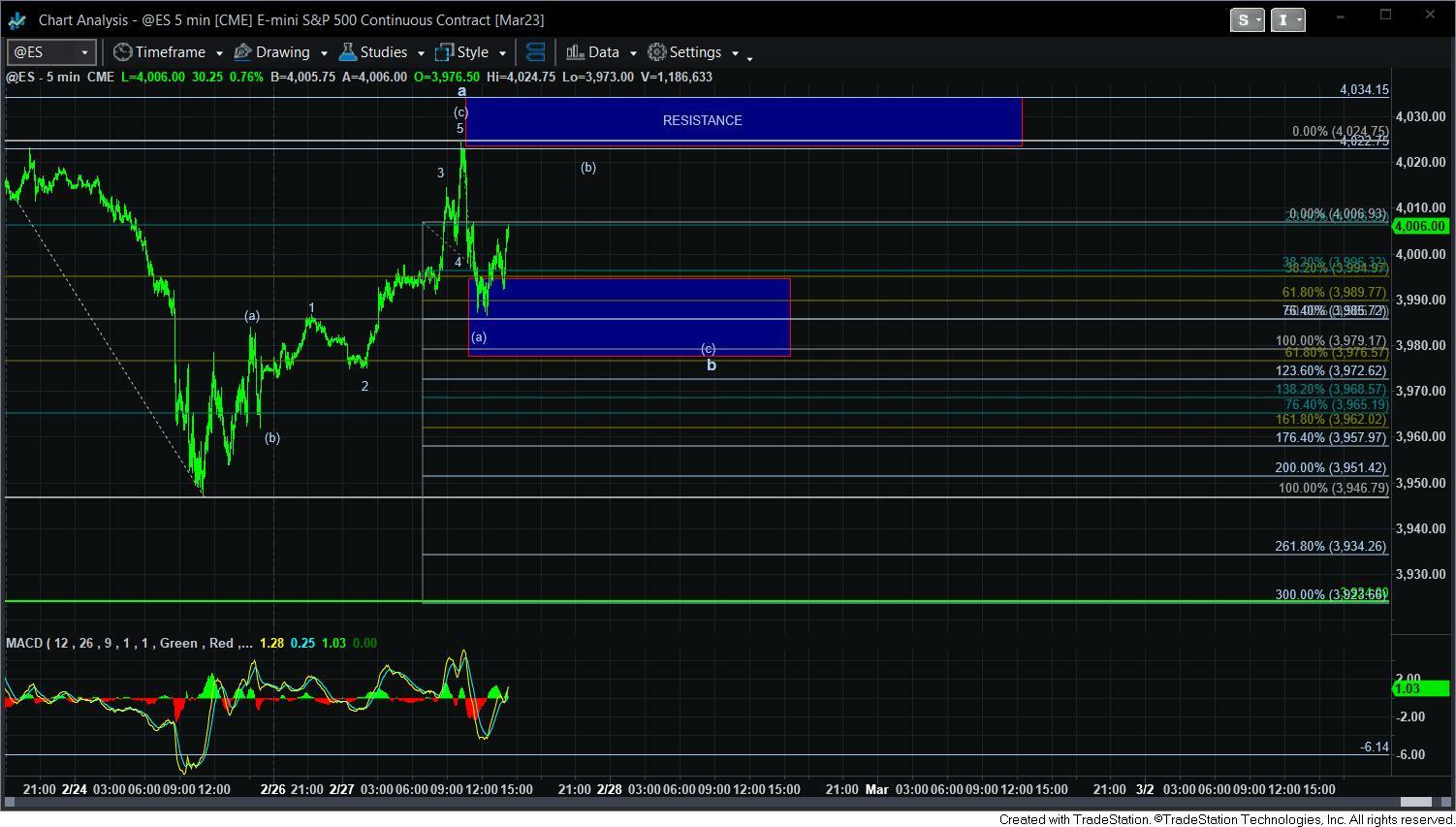 5minES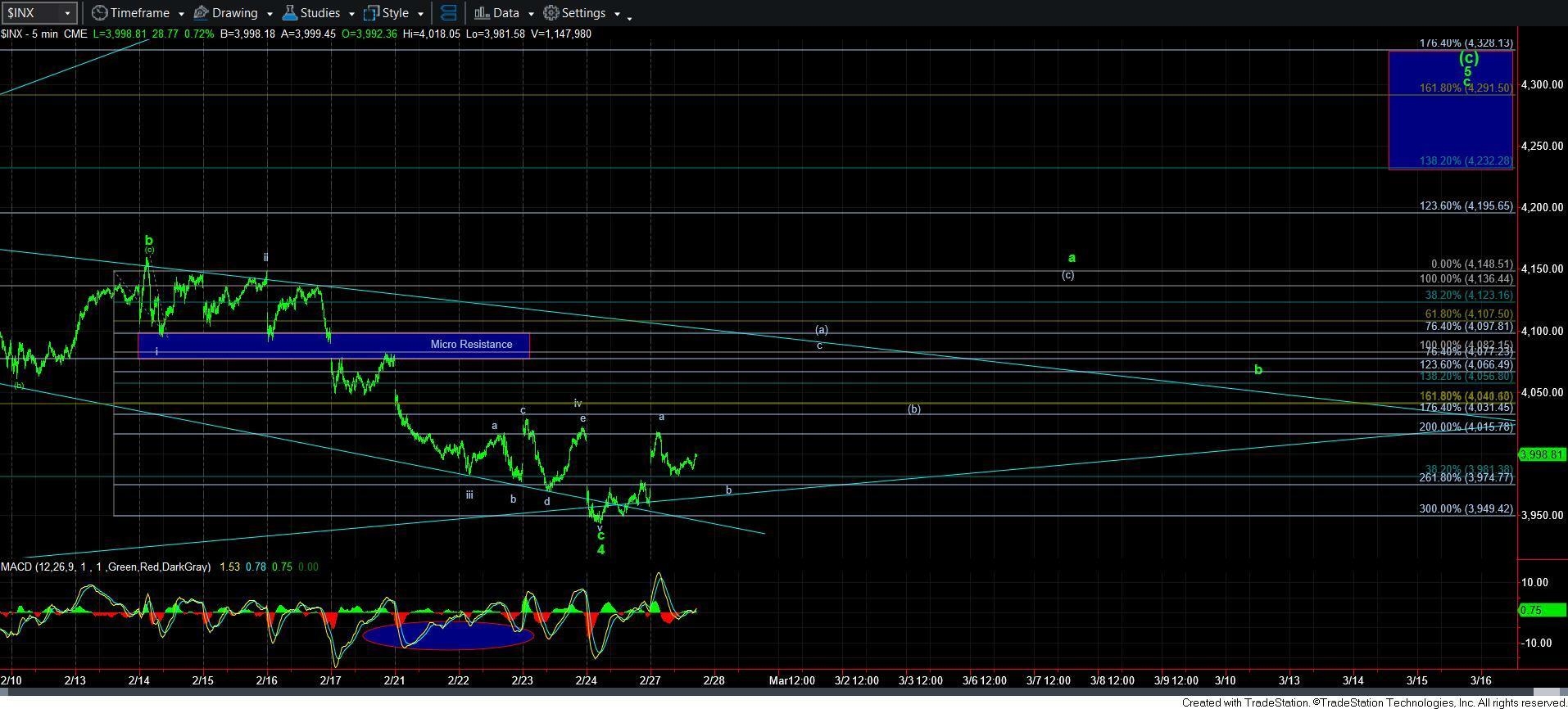 5minSPX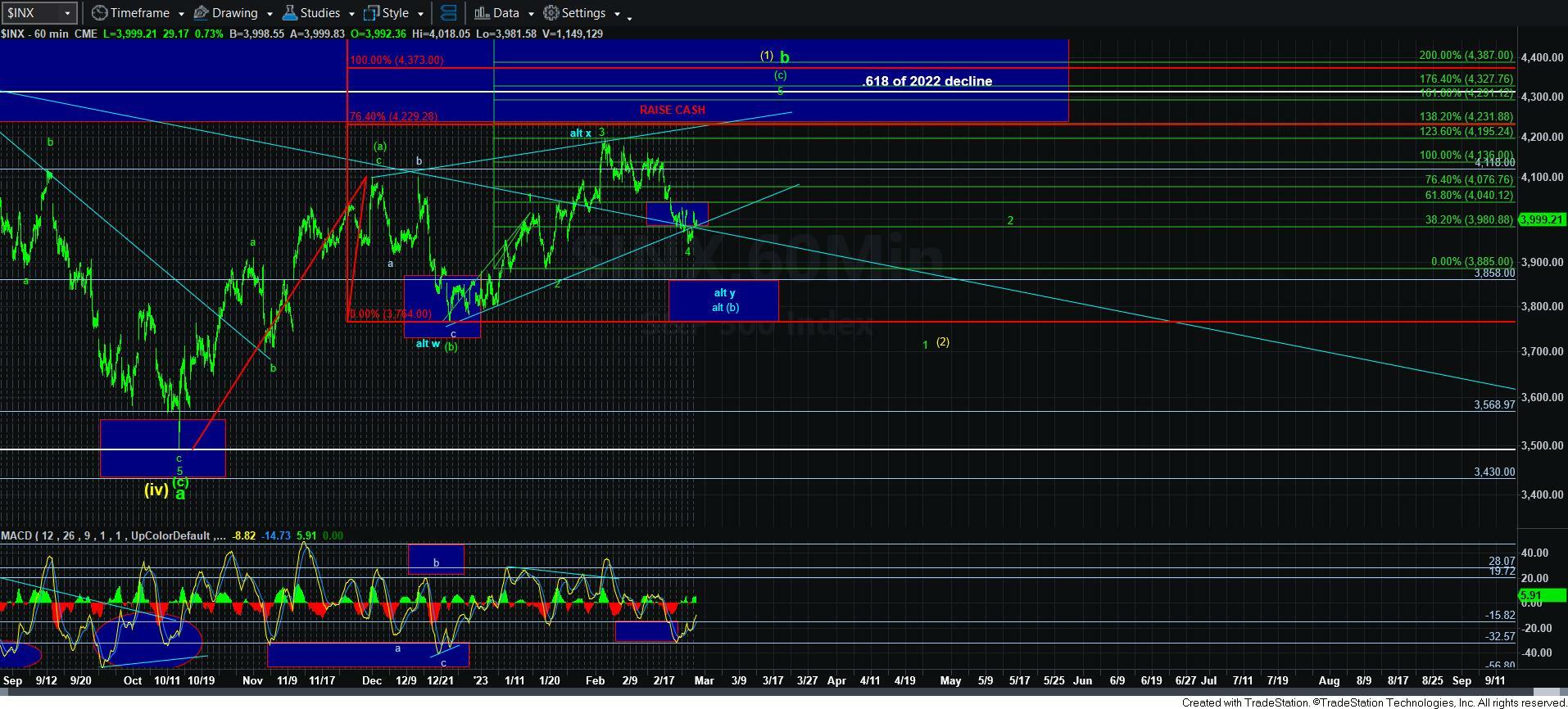 60minSPX