Next Target Is The 4200-4220SPX Region
I am not going to make this complicated tonight. But, the micro wave structure suggests that we are in an a-wave rally, within a larger [a] wave rally. How that fits into the bigger picture will still be driven by the analysis I outlined yesterday.
So, the next pullback will likely confirm or not that a low is solidly in place for now. If the bottom is in place, then the next pullback would likely be a corrective b-wave pullback, once we complete this rally. The next resistance is the .236 retracement of the prior decline in the 4200-4220SPX region, as outlined by the red line just overhead.
Lastly, as I outlined yesterday, it may take some time before we can differentiate between the blue and green counts. So, I am still waiting for more of the rally to fill in before I make any larger degree determinations. Ideally, this rally should be carrying us to at least the 4350SPX region over the coming weeks/months.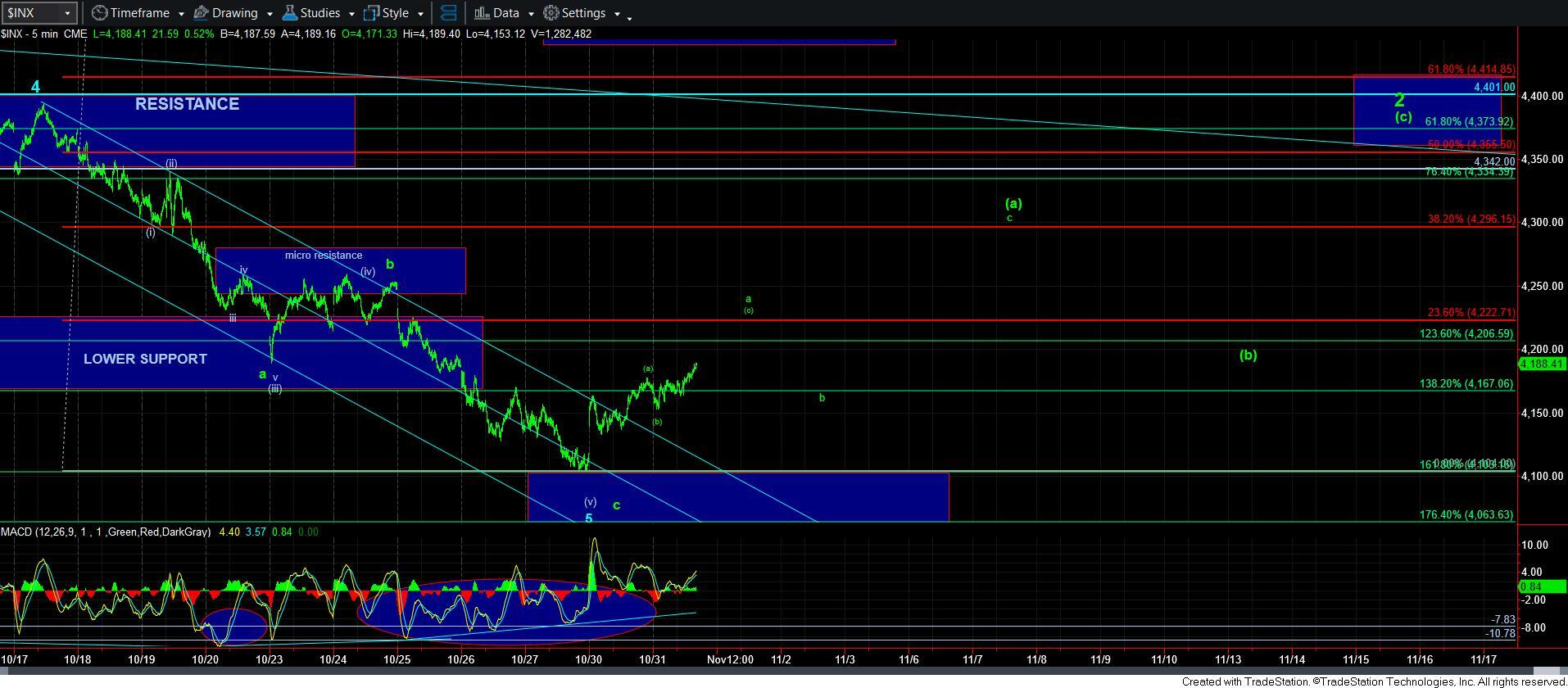 5minSPX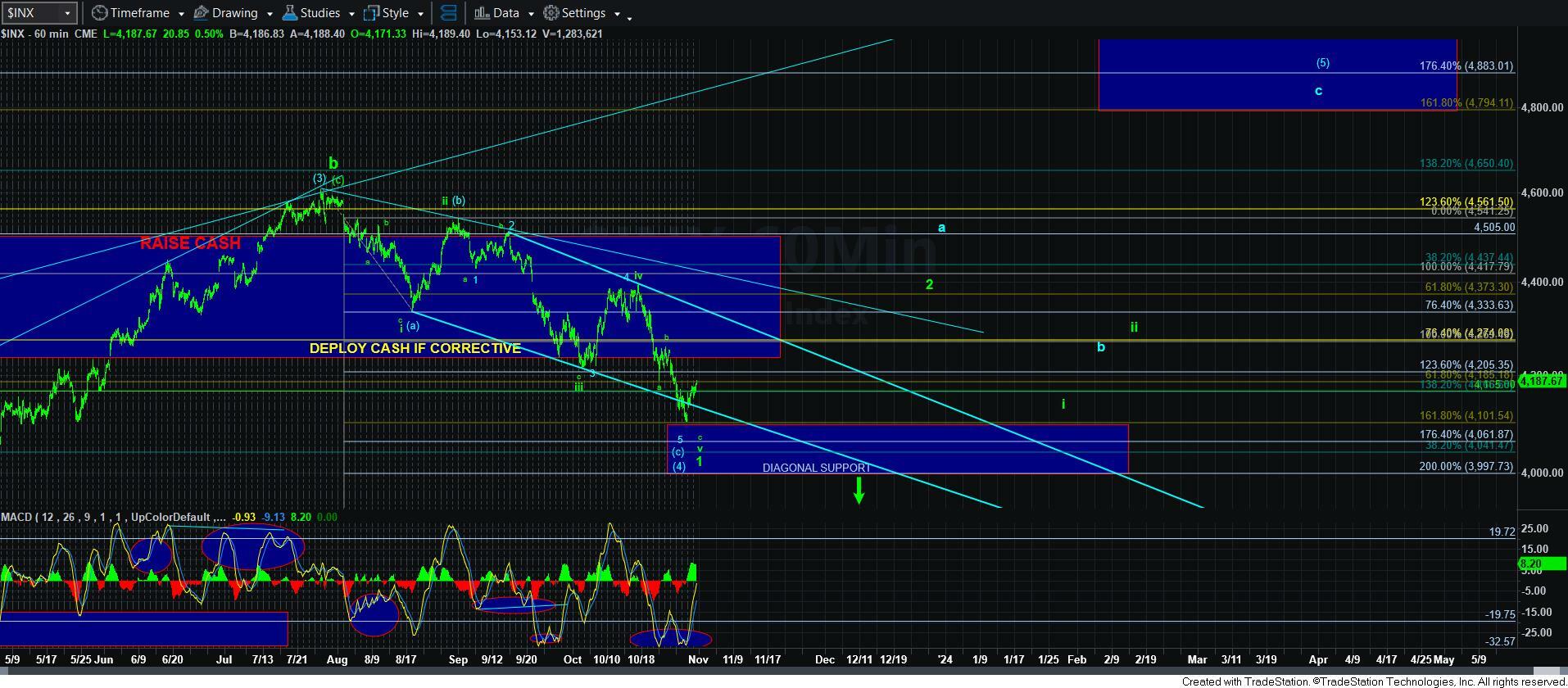 60minSPX