Next Pullback May Be Of Larger Degree
While I have been eagerly awaiting the SPX to provide me a b-wave pullback, which would have coincided with a deeper pullback in the IWM, I began to reconsider that yesterday afternoon. In fact, it caused me to present to you an alternative count in the IWM, which would suggest we could be heading to a higher high sooner rather than later, especially if the RTY was able to break out over the 1700 region.
Well, today, the RTY broke out over that level, and unless it is able to break back below today's pullback low, it seems to be heading to that higher high. What is significant about this move is that it now aligns the IWM with the SPX in that we are either completing a leading diagonal for wave (i) of wave (5) (presented in the yellow count), or wave (5) is taking the shape of an ending diagonal, as presented in the green count. But, the main point is that if we are able to stretch for a higher high in the IWM in the coming days, it likely aligns the two charts.
Yet, it still means that the size of the pullback we see in August, and possibly into September, will tell us if the market will be topping sooner rather than later, as we have discussed so many times before.
Moreover, this also changes my smaller degree perspective in the SPX, wherein I would now view this as completing the c-wave of either yellow wave (i) or the a-wave of green wave (iii), as now shown on the 60-minute chart. It is a small modification, but if the IWM is able to stretch towards its target overhead in the coming days, this would align both charts almost perfectly.
The net effect of this perspective suggests that the next pullback will either be the green b-wave within wave (iii), or the much deeper yellow wave (ii). And, at this time, I am still 50/50 as to which one will play out, and will need more evidence once we move into that pullback before I can view which has the higher probability at this time. But, again, I will note that the Stockwaves analysts see many charts that are ready for their respective 3rd waves, which would suggest they would view the green count with some amount of primacy.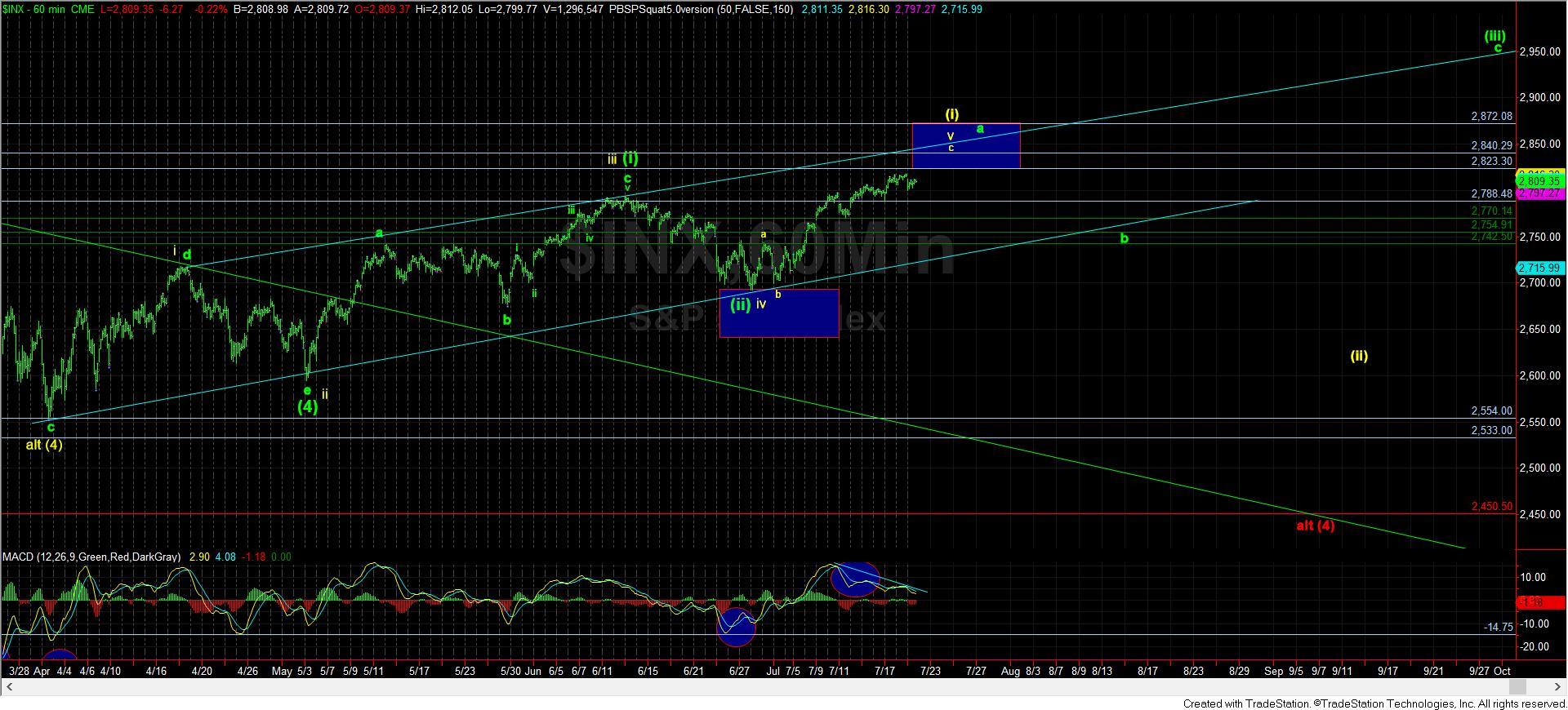 60minSPX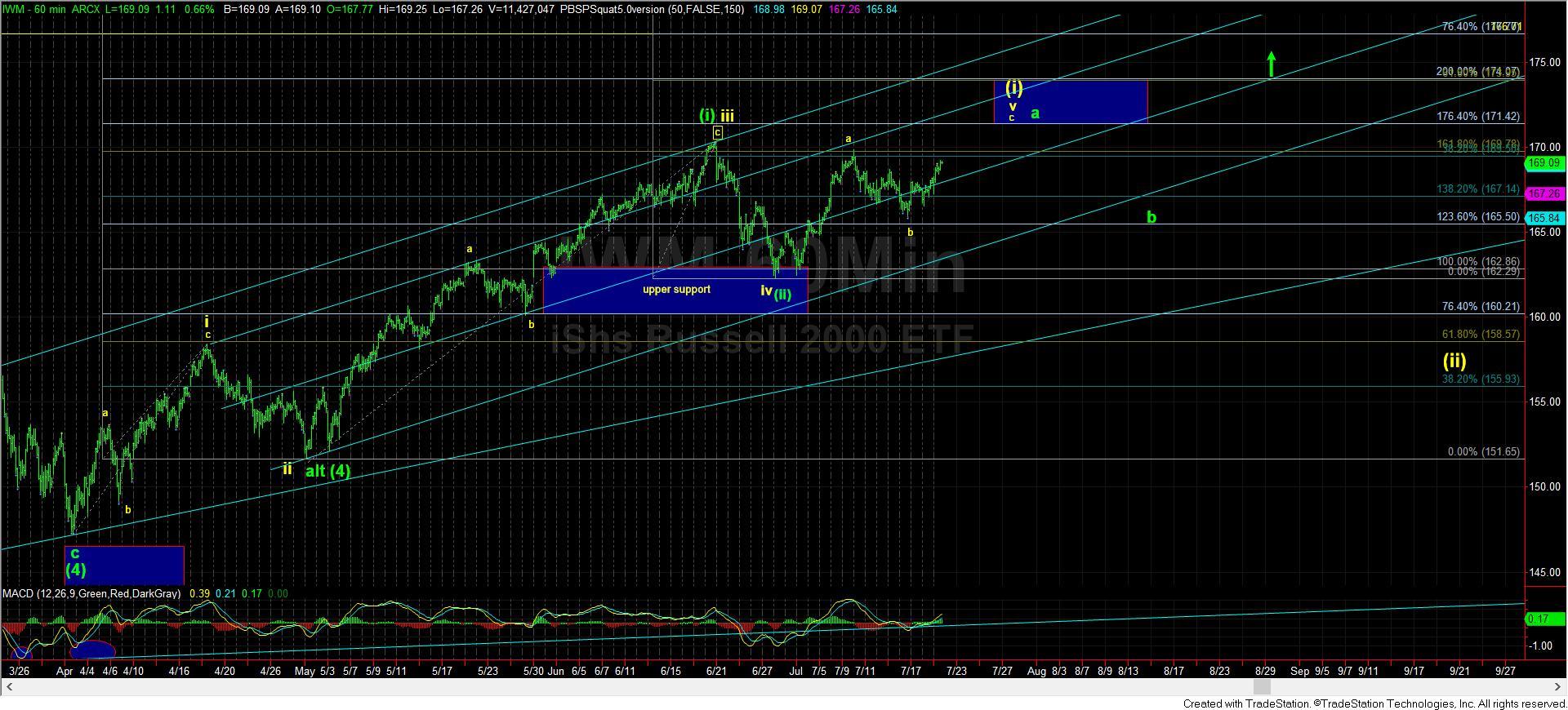 60minIWM