I cannot stress this enough, but people still question the efficacy of this proposition. I can no longer count how many times the market is set up to pullback or start an imminent rally, and we have a news event announced which catalyzes the move. So, to reiterate, I do not view this drop as being "caused" by the news, as the market was already topping out in a 5-wave structure off yesterday's low. Rather, the news catalyzed a pullback that was to be expected.
As Elliott noted many years ago, "[a]t best, news is the tardy recognition of forces that have already been at work for some time and is startling only to those unaware of the trend."
As I noted last night, we really needed to get up as high as the prior all-time highs or even higher for us to have an appropriate wave [1]. You see, I do not do wave counts in a vacuum. The smaller degree structure have to fit within the larger degree structure, which then has to fit within the degree larger than that. When everything aligns, we have can maintain a high probability expectation.
Due to the shallow height of what may have been wave [1], it was a warning to me that we may actually only have a c-wave off the lows in that 5-wave structure, and the only reason it was a question to me was because of the double bottom as I outlined last night.
Currently, the micro structure of the decline is not 100% clear to me since there is no clear 1-2 off the high today. But, either this bounce that is being seen as I write this is a 4th wave within the c-wave of iv – which means that 4100SPX region SHOULD hold – or we rally back up through 4150, and we trace out a triangle for this 4th wave.
Remember, we need to break down below 4095, and follow through below the pivot to even consider the yellow count at this time.
So, I remain immediately bullish for as long as we continue to hold this support. And, I will be looking for a more appropriate wave [1] to develop into next week to begin wave v of 3. But, remember, we use our support for risk management purposes, so always keep that in mind.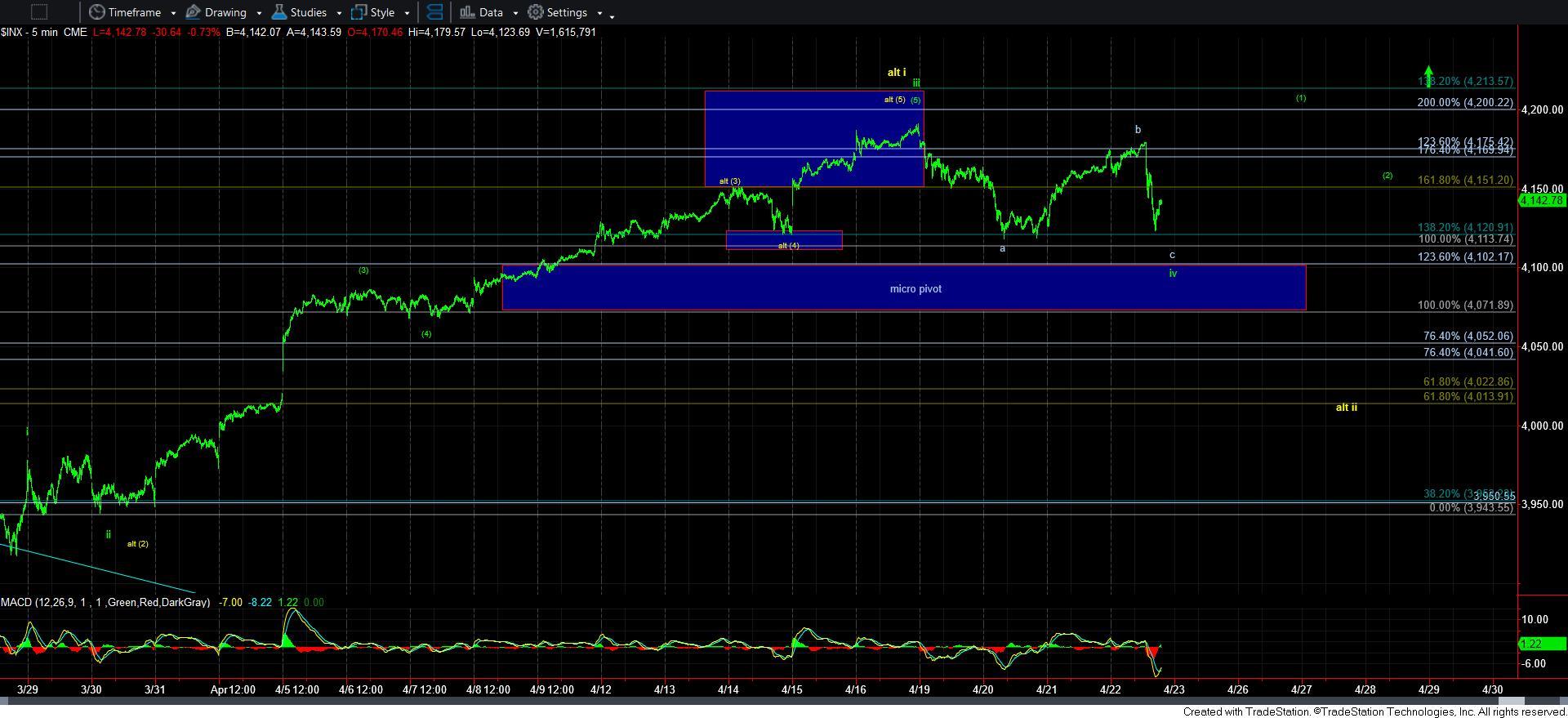 5minSPX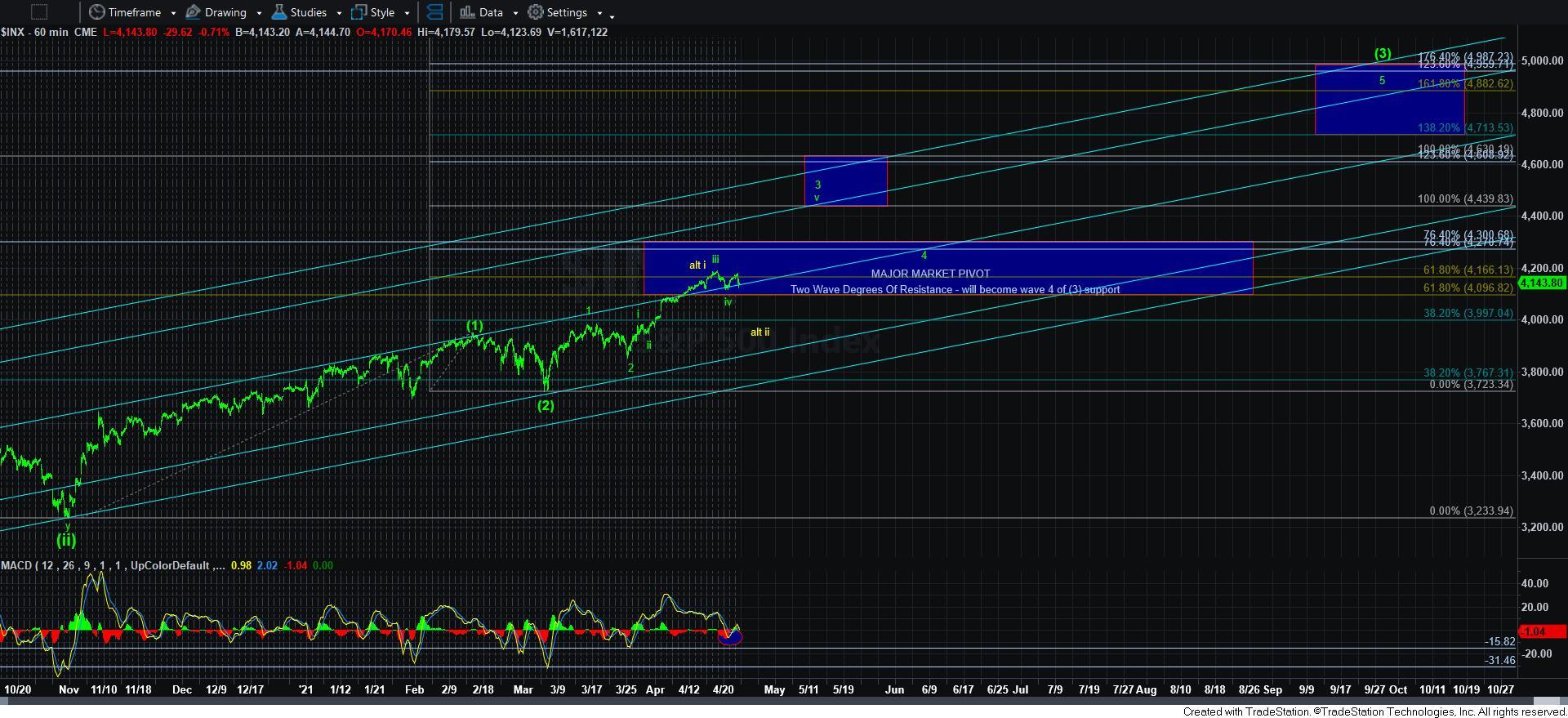 60minSPX