Need Downside Follow Through
Today, I was watching the IWM along with the SPX. And, to be honest, the IWM was not convincing me of the bigger downside being in place.
But, since I am providing you an update on the SPX here, I have to break it all down to one point - as long as we remain below today's high, pressure will remain down. Should we take out today's high, then it opens the door to the blue count in a big way.
Ultimately, the market has support at 2160SPX, and today's high represents its immediate resistance. The pullback count really needs to see that 2160SPX taken out resoundingly to tell us that we are likely in the heart of a 3rd wave down in this (c) wave, which I believe will target the 2110SPX region, based upon the standard extensions, as presented on the 5 minute chart.
But, again, I cannot stress enough that in order for us to maintain this impulsive downside count, we must remain below today's high, and the IWM is not making me feel terribly confident in that potential. But, it is not unreasonable to remain short as long as below today's high. We will soon see if the bears can finally follow through on a downside set up.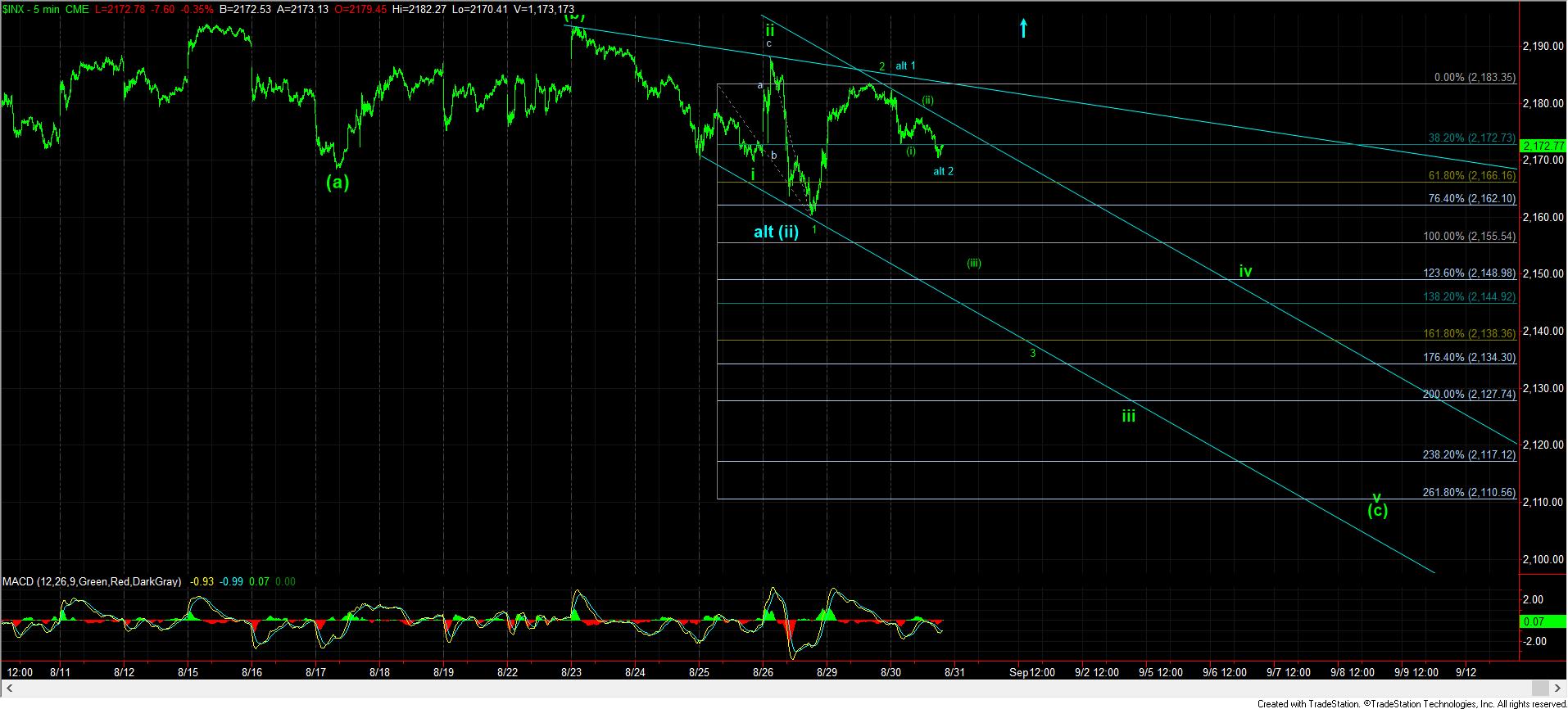 5minSPX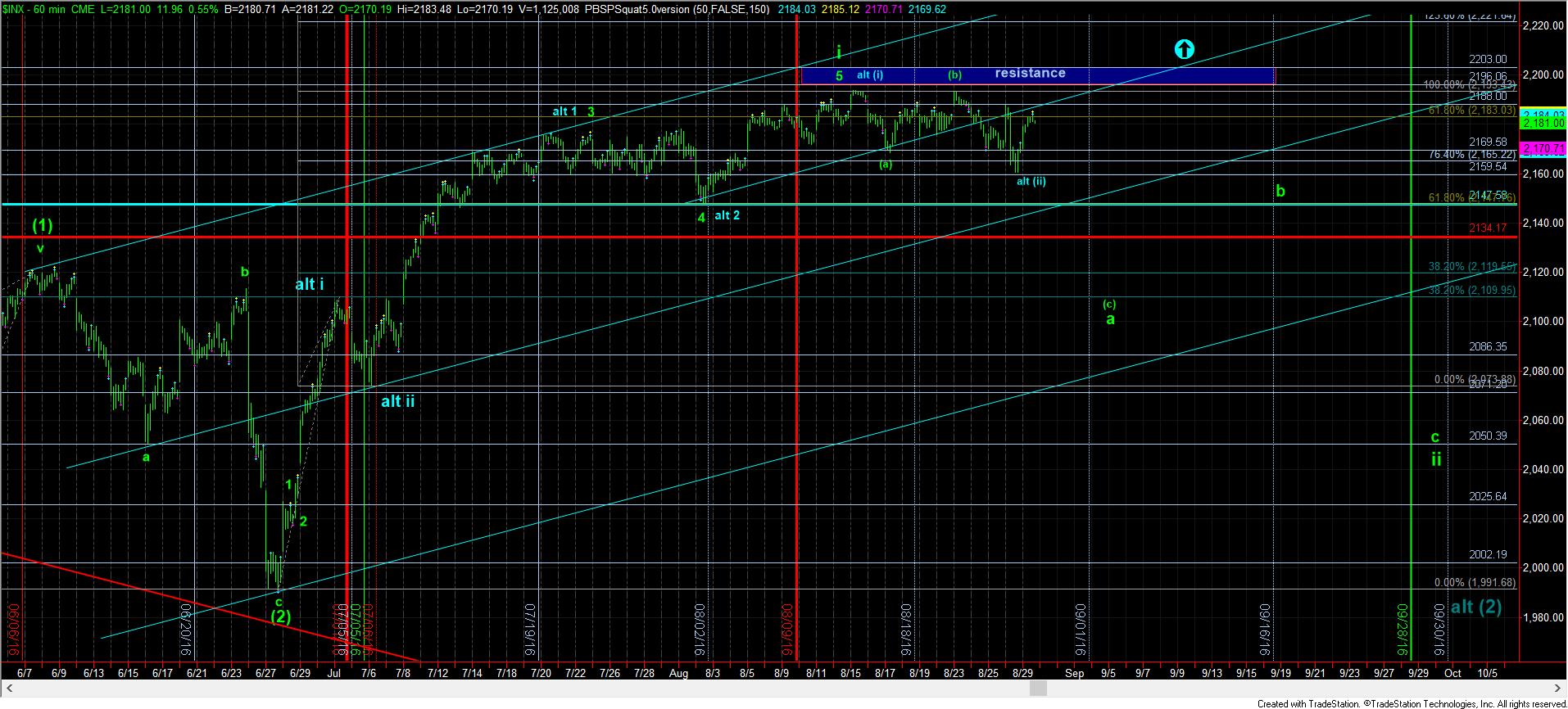 1turnchart