Need A Bit More From The Bulls
With the market dropping down to the a=c level off the recent all time highs, today gave us a rally off that support level. And, as we noted yesterday, that was the minimum target we had to strike for an appropriate wave 2.
For now, I am counting the rally off that low as wave (i) of wave 3. What we will need to see is a rally over yesterday's high to confirm we are in wave 3 in our primary count. That means we will need to hold over 2911SPX for wave (ii) on any pullback in this region. A break down below 2911SPX opens the door to today's rally only being a b-wave rally in wave 2, with a c-wave still pointing down towards the 2880SPX region.
Should we get a break out in the coming day or two, then we will have to expect any further pullbacks or consolidations to be quite shallow, as that is what occurs in the heart of a 3rd wave. Moreover, it is within this segment of the 3rd wave that I am going to expect major extensions to take us up to the 3000 region to complete wave 3.
But, the bigger perspective remains the same. As long as we remain over the 2880SPX region, I still have a clear path to the 3225SPX region. It would take a direct break of 2880SPX to suggest otherwise, as explained in prior analysis. Moreover, we will still have to navigate the 2956-2980SPX resistance region quite carefully, for if we fall back from that region below the 2930SPX level, then it too suggests that the ending diagonal is in play, with wave (iii) having completed.
So, next week the market will likely attempt to thread that needle.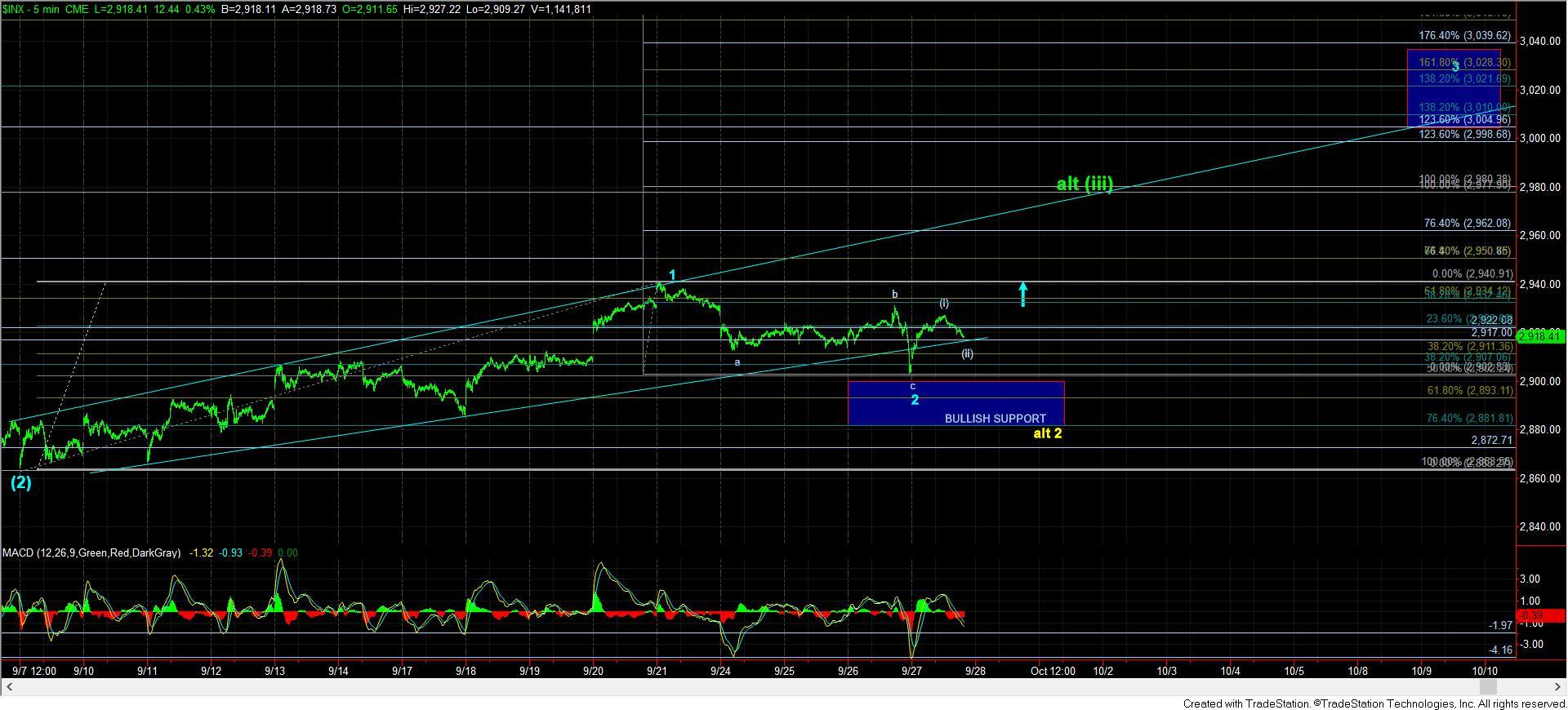 5min-zoomSPX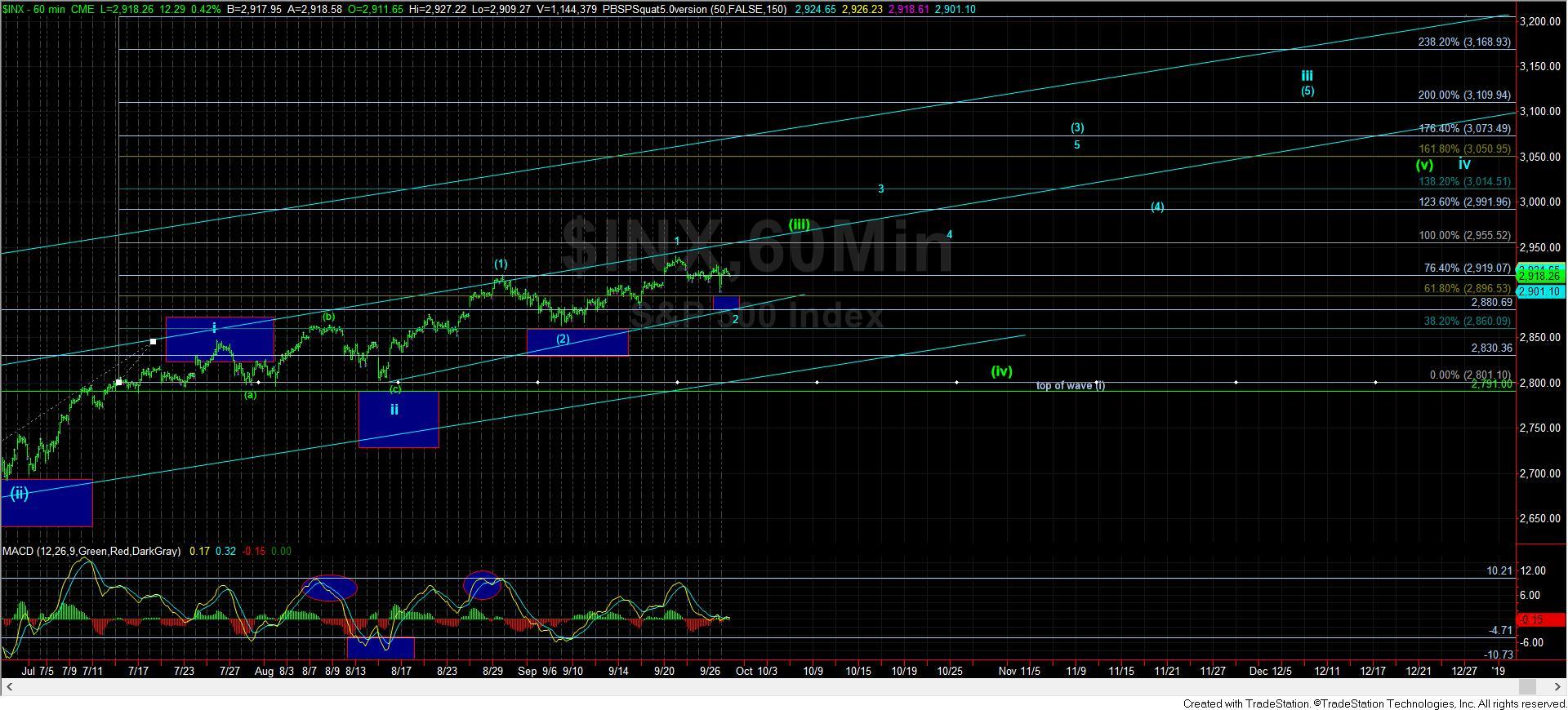 60minSPX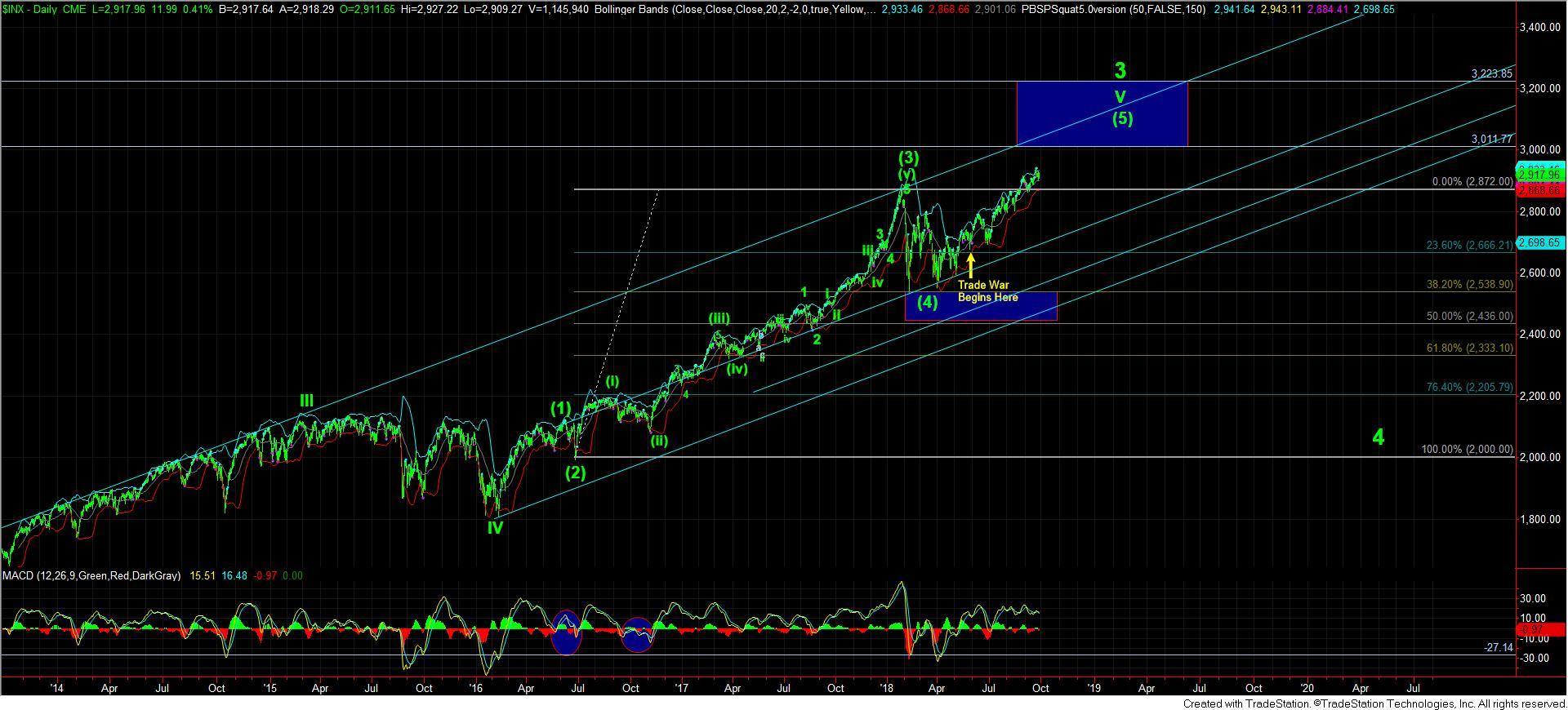 1SPXdaily