While there are a number of "issues" I have with this more aggressive and immediate bullish count, the market action has forced my hand in having to accept it – for now. In very simple terms, as long as we are over 4070/75SPX, then I have to look up from here.
If you listened to my live video this morning, then you would have heard the issues that I have with this immediate break out set up. But, due to taking out last week's high, I have no choice but to adopt it. Yet, should we break back down below the 4070/75SPX, it puts us back where we were, with this being either a marginally higher wave 1, or a b-wave in a 2nd wave.
As far as my own positioning, I don't trust this enough to get more aggressive on the long side. But, I would consider adding positions on wave iv of wave 3 if we do hold this break out. You see, this more aggressive wave structure would point us to AT LEAST the 4400SPX region, and potentially towards the 4500SPX region to complete the [c] wave. So, I am personally giving up about 50 or so points for more confidence in that potential move, as I think we can return to the 4160SPX region for wave iv. But, again, that is my personal choice based upon my own risk tolerance.
For now, as long as we are over 4075SPX, I am forced to look higher. A break of that support, and I will be looking for more of a wave 2.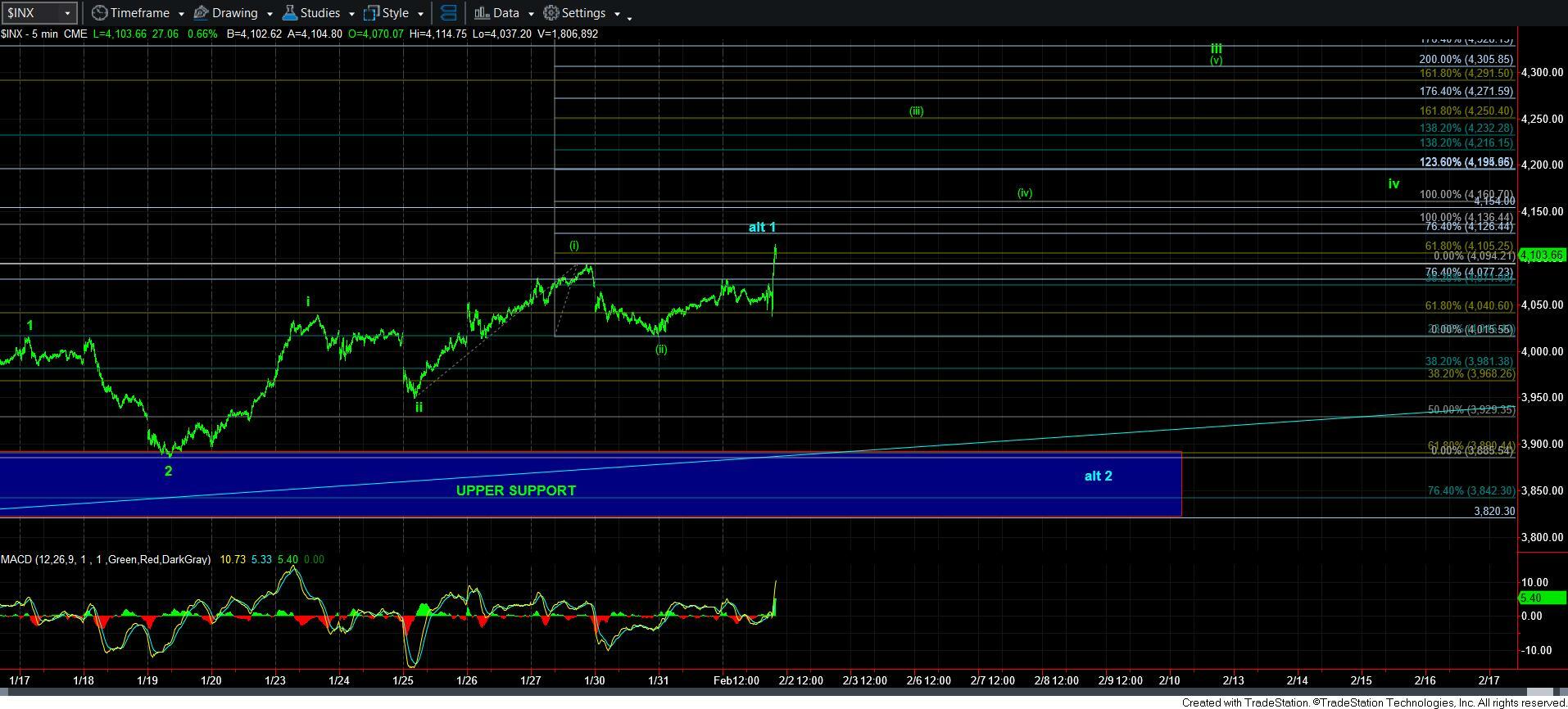 5minSPX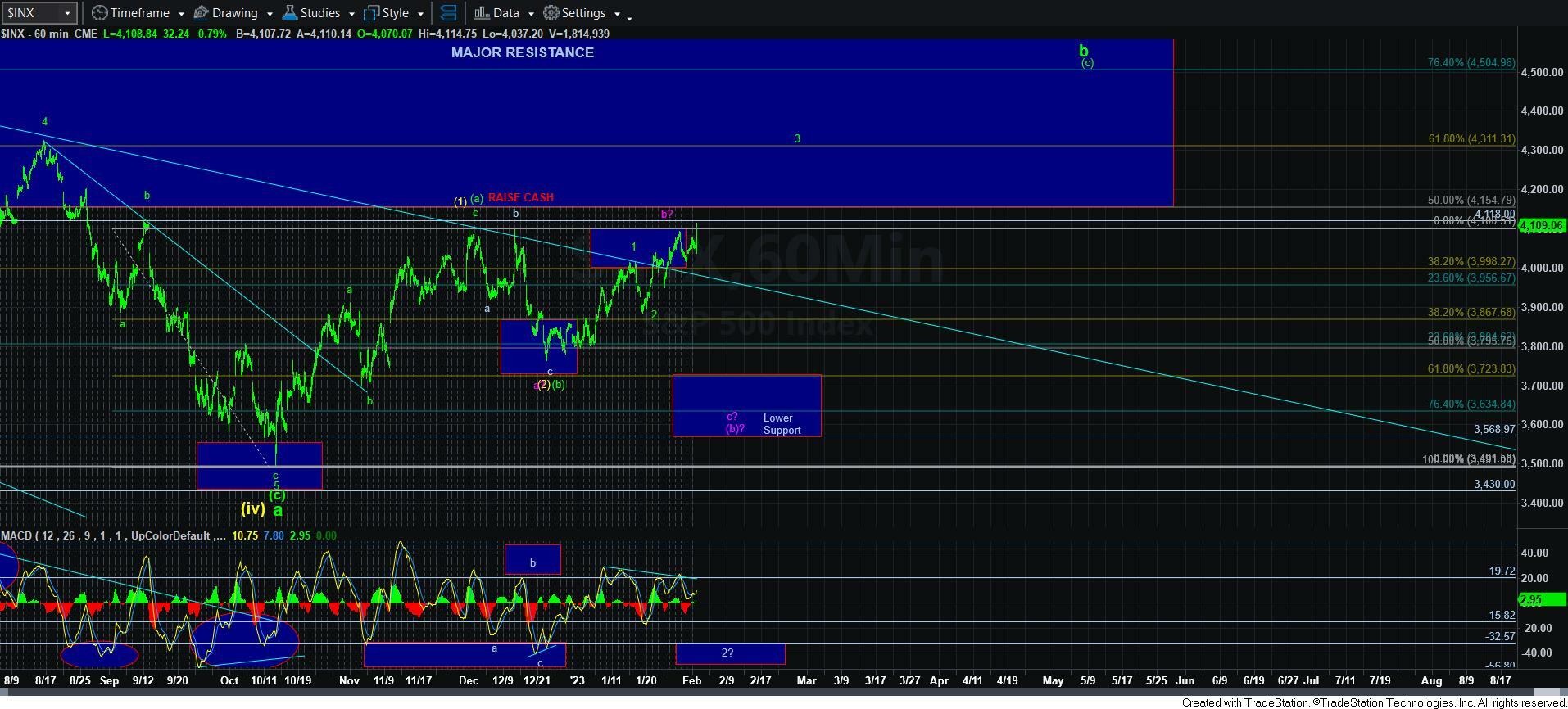 60minSPX