Much More Treacherous Environment Right Now
As I outlined yesterday, there were a number of warning signals that the market may not be following through on the green count and that we can morph into the blue count. As it stands today, the one takeaway with which we are left is that it is much less likely that we will extend to the 4400/4500SPX region, and it is much more likely that we can top at 4350 or lower.
First, let me say that the green count as I was presenting it has not exactly invalidated, as we did not break down below 4077SPX, but the potential for it to follow through to the 4400/4500SPX has been significantly diminished.
Second, it would now seem that the issues I was highlighting during this rally have now come to explain why the market has been acting as it has. It would seem that this [c] wave rally is trying to take shape as an ending diagonal. And, that being the case, we will likely top out between 4229-4350SPX, assuming we can hold support in the 4000SPX region. Now, that does not mean we will get down that deep. Nor does it mean that it is a slam dunk that we will get that high, as trying to trade for higher highs in diagonals require you to take on high risk.
So, for now, I am simply going to lay out the parameters. As long as we remain below today's high, I think pressure is down. If we break down below 4077SPX, I will take off the green count as shown, but the probability for blue has likely taken us so that it could be the primary count now.
Lastly, please recognize that risks have risen yet again. While my preference is that we push higher one more time to the 4229-4350SPX region before we complete this [c] wave, I have no way to suggest to you that this is a very high probability. But, as long as we hold over 3950-4000SPX, then I have to assume we will push higher one more time. The one thing that is highly likely is more whipsaw if we are in a diagonal structure.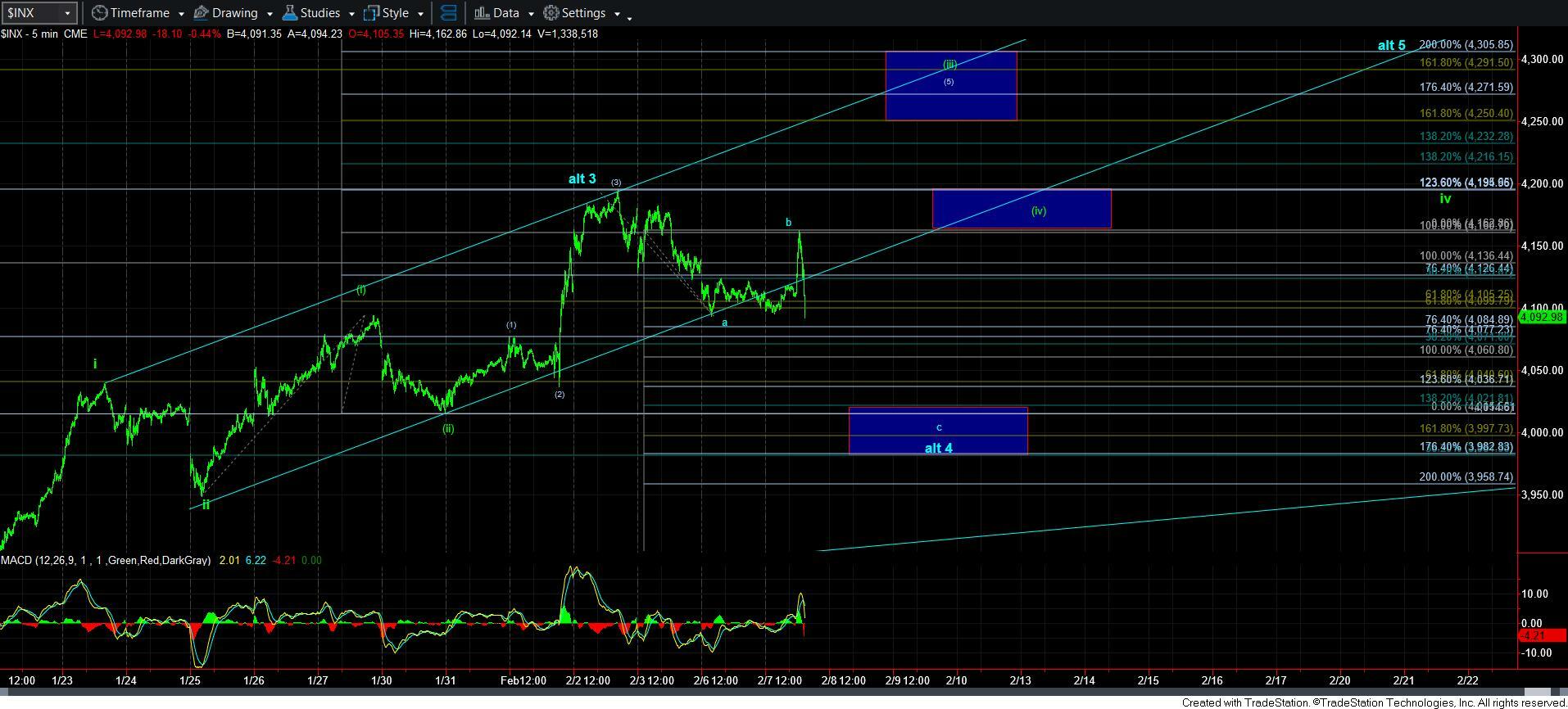 5minSPX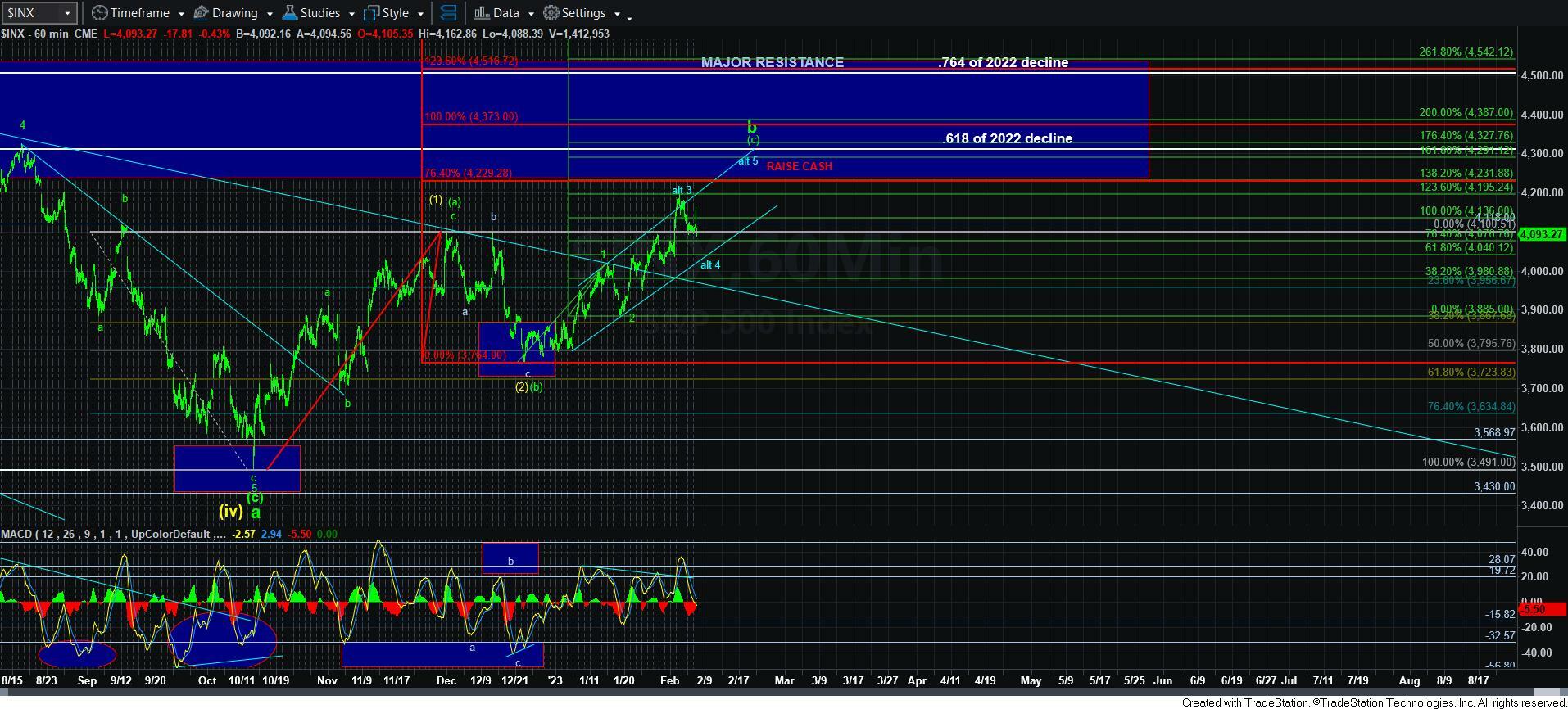 60minSPX