Moving Support Up - Market Analysis for Jun 18th, 2015
I really don't know how those that trade based upon news do it. All we have been hearing for weeks is how the market is about to crash. All we have been hearing is that Greece is another reason one has to fear the market. I have been told by so many that there is no possibility that the market can move higher from here.
And, all this time, my answer has been "just let support break" or "just let a bullish pattern break" and I will join the bear camp. So, first, we had our 2072SPX support level tested . . twice. And each time, we held and rallied. Yesterday, I noted that the set up was such that we should not break 2082SPX, and we are set up to break out of the downtrend channel we have been creating of late. And, today, the market obliged with a break out.
At this point in time, based upon our Elliott Wave and Fibonacci Pinball methodology, the market is relatively easy for us. We are in a pattern set up which points towards the 2150-2160SPX region. And, as support was moved up from 2072 to 2082SPX yesterday, we can now move our support up to the 2105SPX level. As long as we do not break down below 2105SPX on any pullback over the next several trading days, then we should be looking up next to 2141SPX. And, ideally, I would like to see the market remain over the 2115SPX level.
However, should we break below 2105SPX, that would signal to me that we have topped, and will likely be re-testing lower support, but, the next time, I am not so confident that it will hold.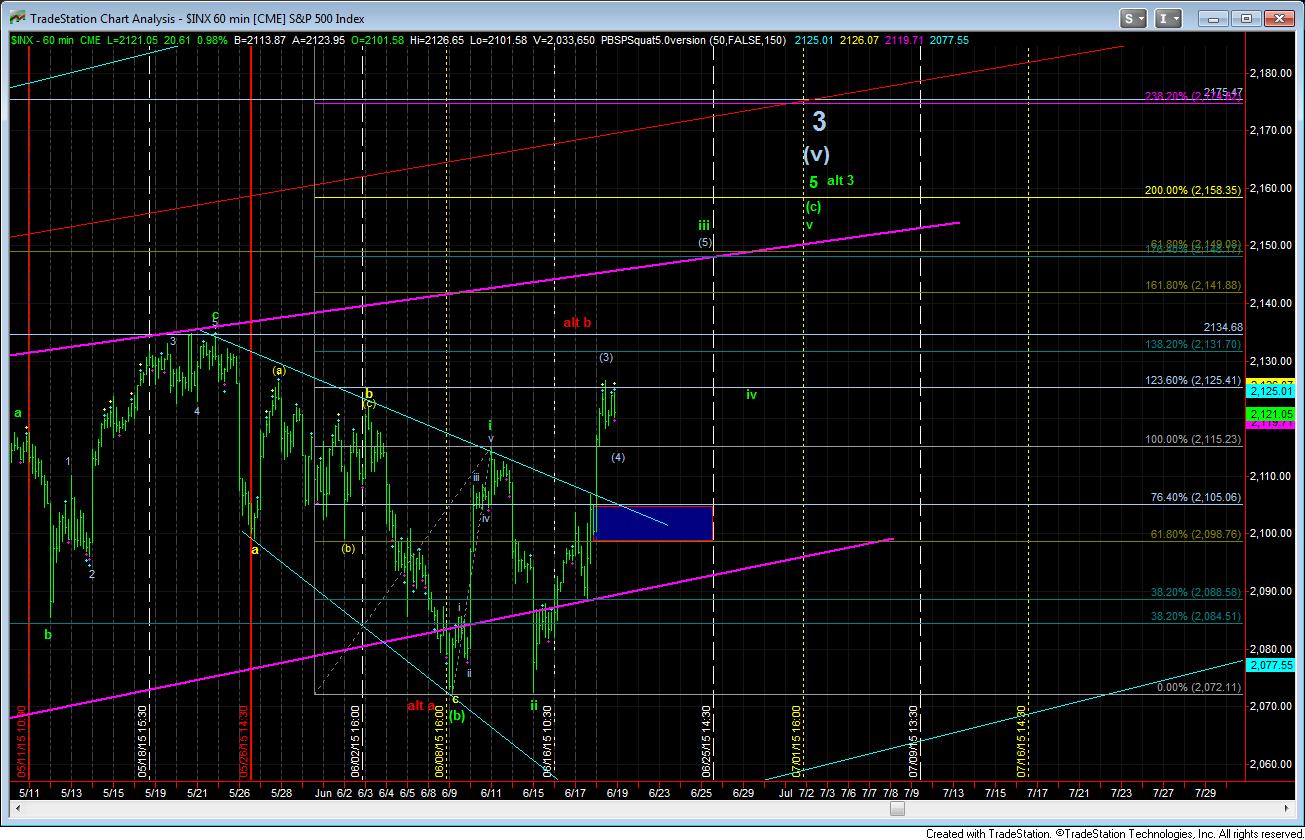 1TurnChart