Morning Update - Market Analysis for Mar 9th, 2023
I think the market is providing us two stories, and it depends on which glasses you have on at the time you are reading.
There is a reasonable bearish story, and that is shown on the 5-minute ES chart. It provides us with a 1-2 downside structure. But, as I noted earlier this morning, I cannot wholeheartedly trust this since the market bottomed at the EXACT a=c point in a potential a-b-c corrective pullback, noted in blue. This does cloud this situation a bit.
So, the only way I can view the bearish set up as triggering is if we get a 5-wave decline taking us back to this week's low's or below. That would be wave i of 3, and you can then choose to short a wave ii corrective move back up, with a stop at the wave 2 high.
In other words, I would likely wait to be looking aggressively lower until the 1-2, i-ii takes shape to the downside.
In the meantime, there is a bullish set up which is more evident in the SPX cash index, than in the ES chart. I am presenting that potential on the 5-minute SPX chart, but we need a higher high this morning to complete the wave i. The problem with this structure is that it would take larger than standard extensions to take us to the ideal target overhead for the [c] wave.
So, what do you do? Well, if you are aggressive, if we get 5 waves up, you can buy a corrective wave ii pullback on the long side, and stops set below yesterday's low. And, if we then break down below yesterday's low with a 1-2, i-ii downside set up, you can turn the other way in your positioning.
So, PLEASE know the environment we are in, make your plans, and stick to your plan. And, remember, you do not HAVE to trade anything. But, I am just presenting various plans as we have a very diverse member group.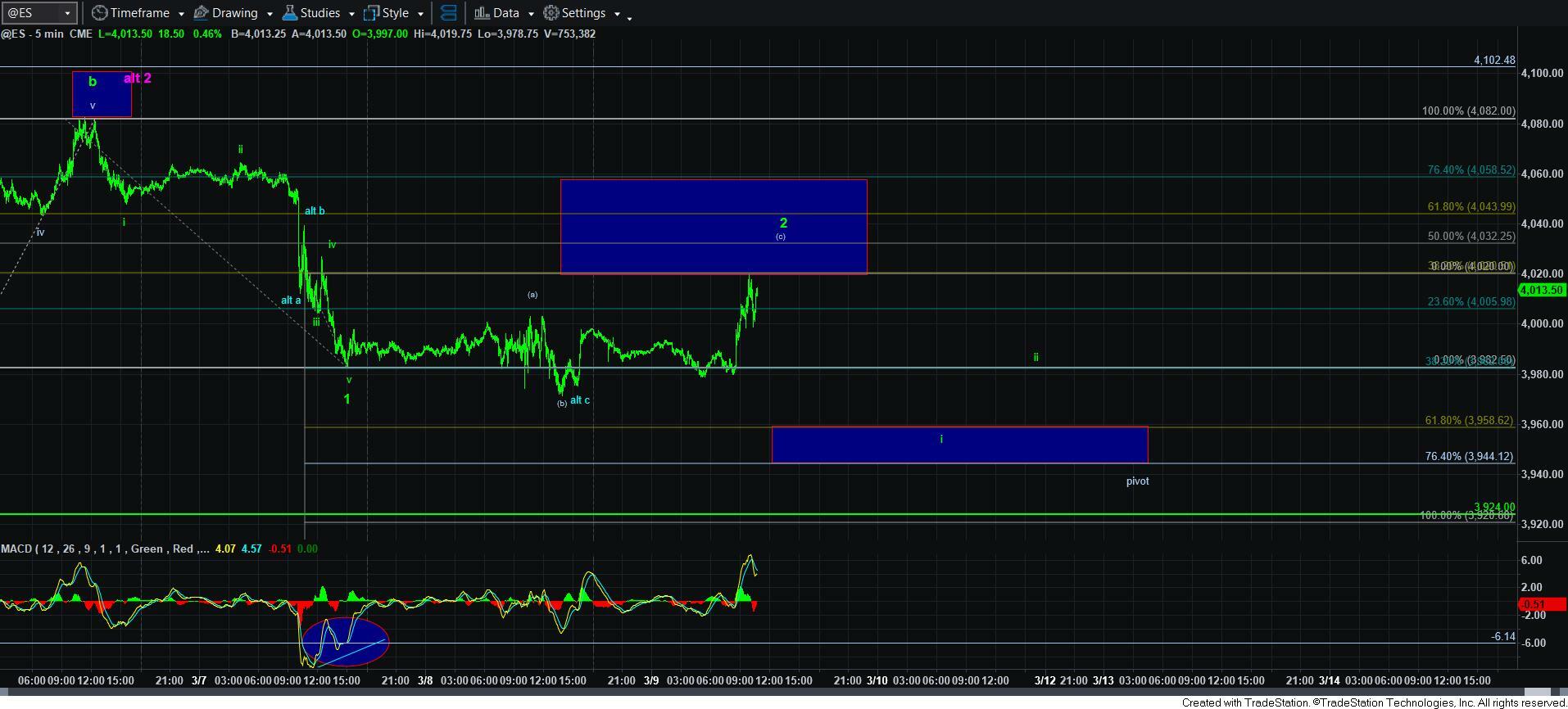 5minES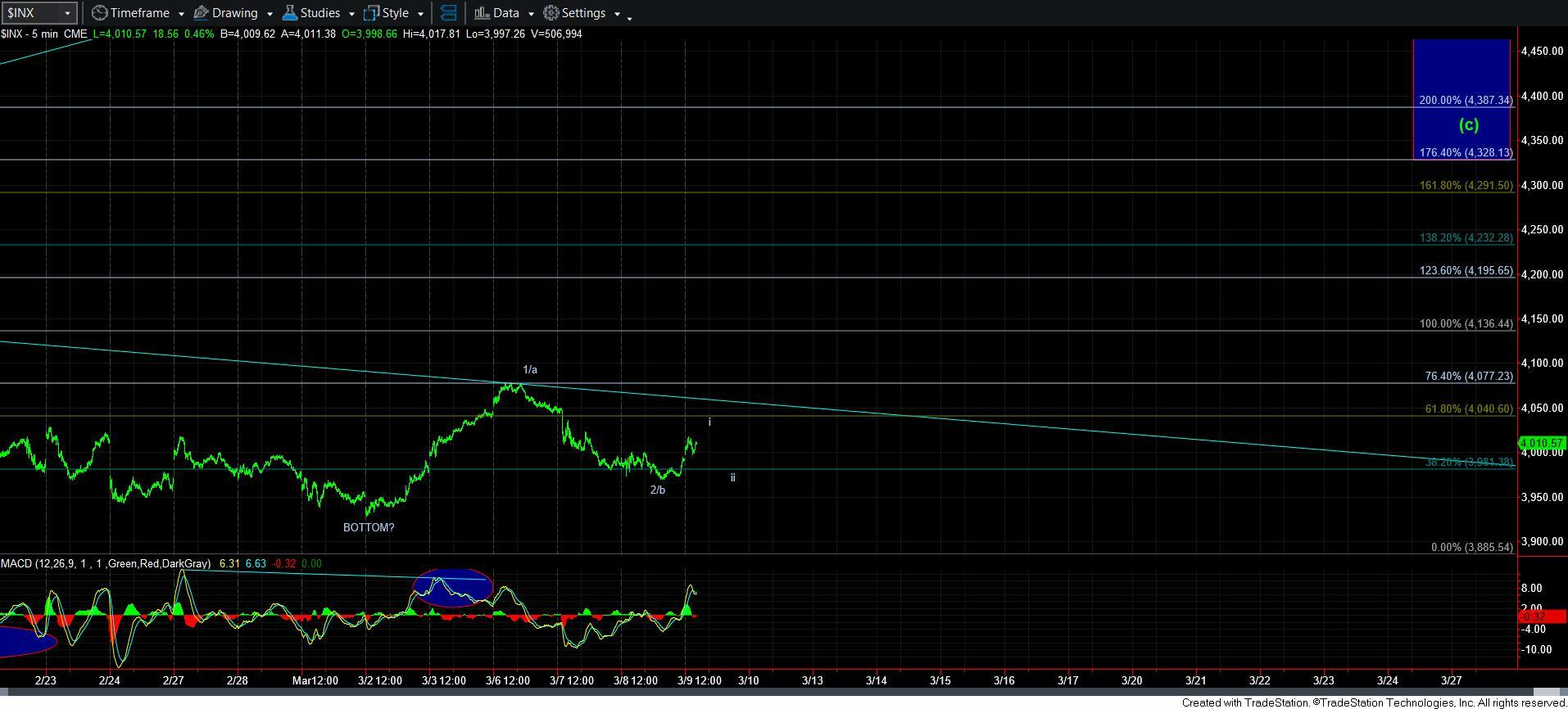 5minSPX