Morning Update - Market Analysis for Mar 8th, 2023
No, this has not gotten any easier. In fact, the deeper spike down has opened the door that this drop is now corrective. So, I am no longer adamant about this being a CLEAR 5 down with that spike lower today.
As I noted in the room earlier, support is at 3960-80ES. A direct break down of that support that follows through below 3950ES opens the door to a drop to 3800 region.
Remaining over that support points us to the resistance box overhead, which is between 4020-4060ES. Should we rally to that resistance box, and then see another CLEAR 5-wave decline, then I will assume wave 2 has topped, and wave i of 3 completed. I would then consider shorting the ensuing wave ii retrace, with a stop at the high of wave 1. Again, the target would be the support box on the 60-minute chart, and once a 1-2 is in place, we can begin to project a bit more definitively.
But, the main point of this update is to note that it is not as clear a 5-wave decline now with the spike lower. I would either need to see a break of the support noted above, or a clear 1-2, i-ii downside set up in order to consider shorting.
Otherwise, if we are able to rally though the resistance box in this set up, then I have to assume we can rally to 4300+ but within a bigger diagonal structure, and I will likely avoid trading in that environment. I will simply raise more cash if we do head over 4300.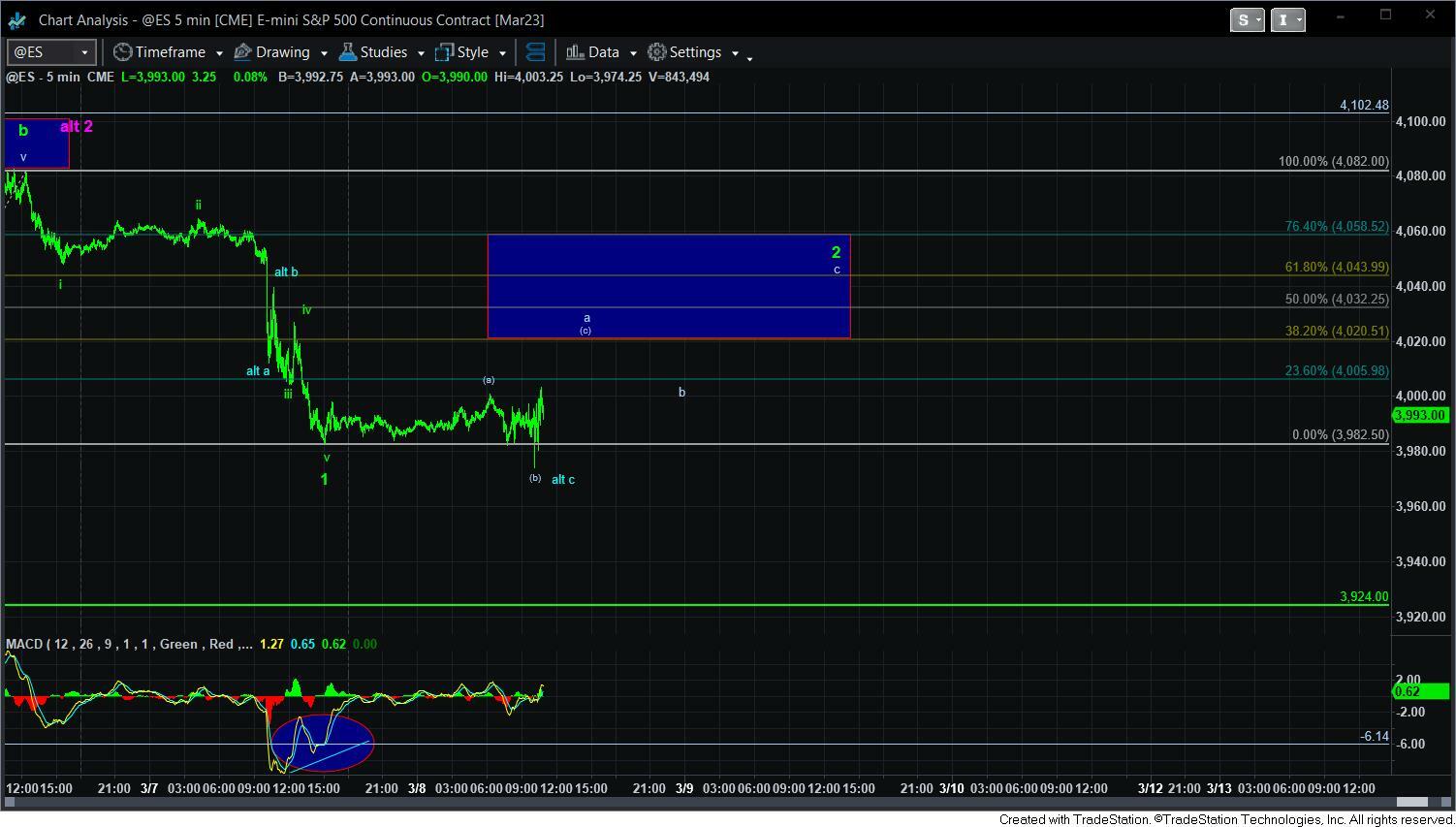 5minES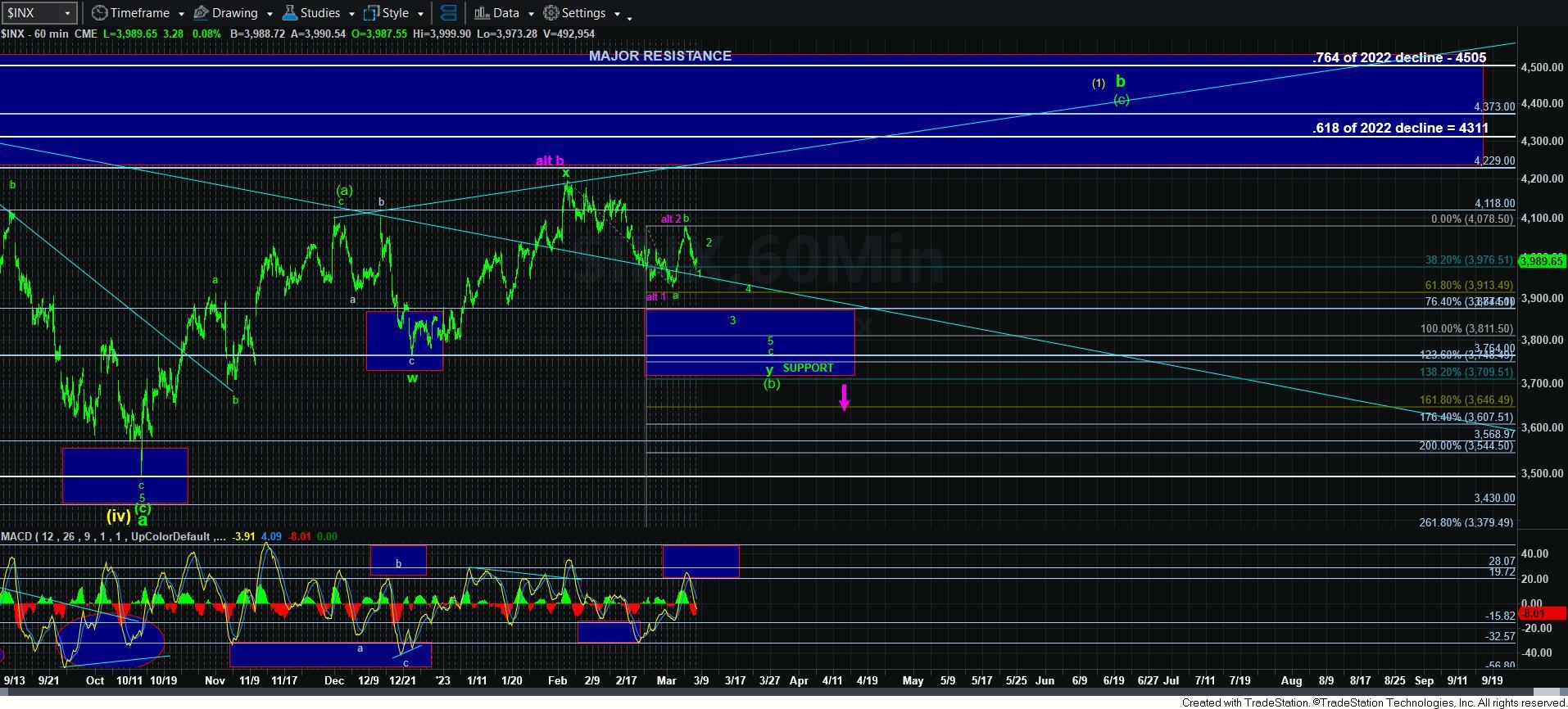 60minSPX