Morning Update - Market Analysis for Jul 1st, 2022
I am sending this out to the entire membership due to the precarious posture the market is presenting.
Not the most encouraging action overnight. While we just barely held the bullish potential, I have had to add a downside pivot. If it breaks, it points us down to 3450. But, should we be able to move higher than yesterday's bounce high, the pivot and target will rise. In this whipsaw market, we have to be aware of our parameters.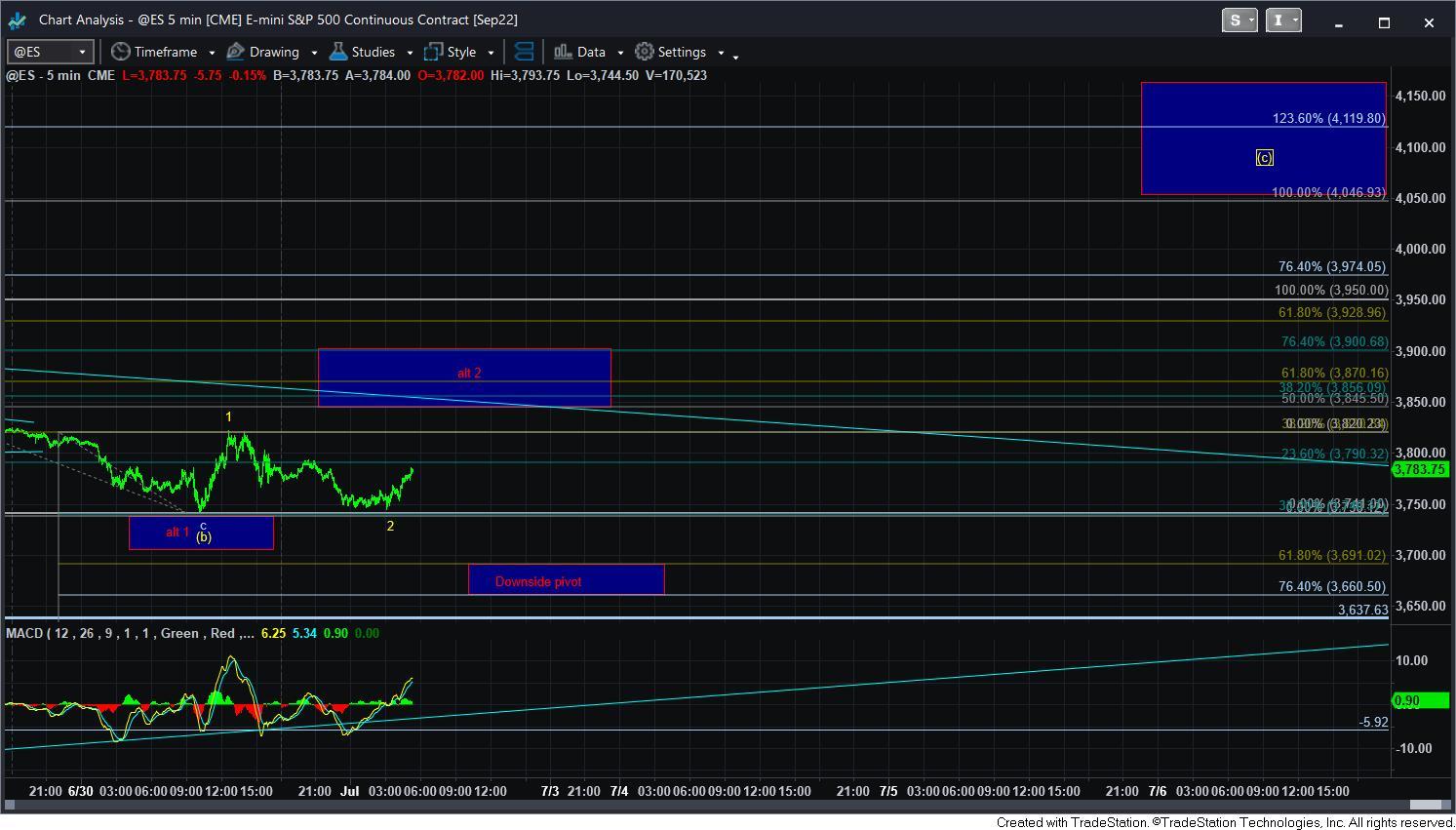 5minES