Morning Update - Market Analysis for Jun 13th, 2022
It seems the market has made a decision right away this week. So, I am treating this spike down to a lower low as the 5-wave in the c-wave of (iv)/(4).
While the ES has enough waves in place to consider this complete down here, the SPX "looks" like this is only the 3rd wave of wave 5. Therefore, we may still have one more smaller degree 4-5 within this 5th wave. But, if we can see an impulsive move through 3950SPX, then I am going to assume this is finally done.
Again, the important point is that the market has now reset the potential for a bullish impulsive count to the upside. Whether it actually gives us one is another question. But, it has at least reset the potential. So, the now the BIG question is if we actually see 5-waves up off the lows in the coming weeks.
In the meantime, resistance is now at 3830-50SPX. We need to see an impulsive move through that resistance before we can consider a bottom being in place. Below it, pressure remains down.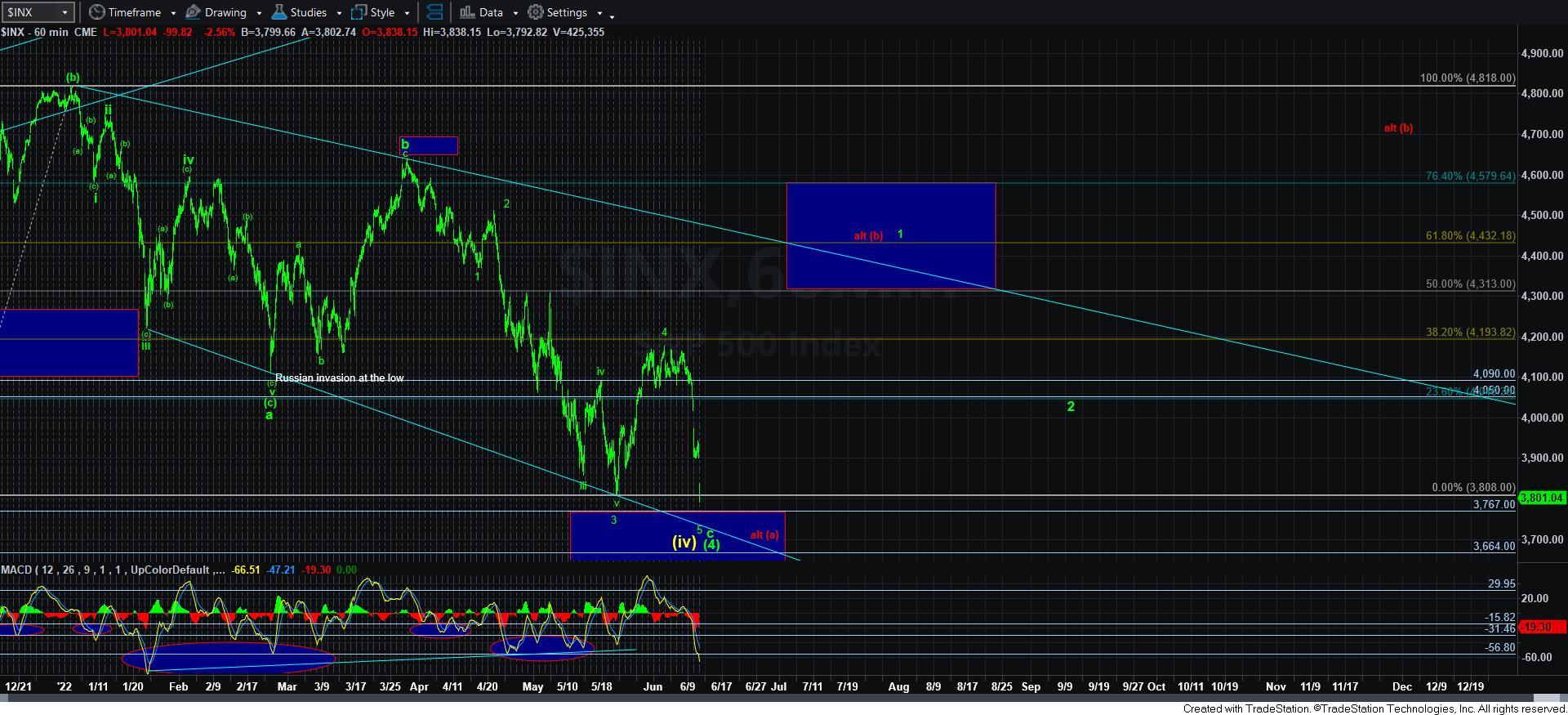 60minSPX