Morning Update - Market Analysis for Jan 12th, 2017
I wanted to send an update to everyone about my thoughts before I began my travel today.
We are really now at a point where the market has a set up to break out to the 2330SPX region. And, should the market decide it does not want to do so, and breaks below 2245SPX, that will make a very strong argument for the yellow count as now presented on the chart, especially if we follow through below 2235SPX, which means we will likely test the 2205SPX region.
So, yes, I think we are nearing the point where the market is running out of room to prove its more immediate bullish intent, and if it is unwilling to do so, we have to listen to what that tells us.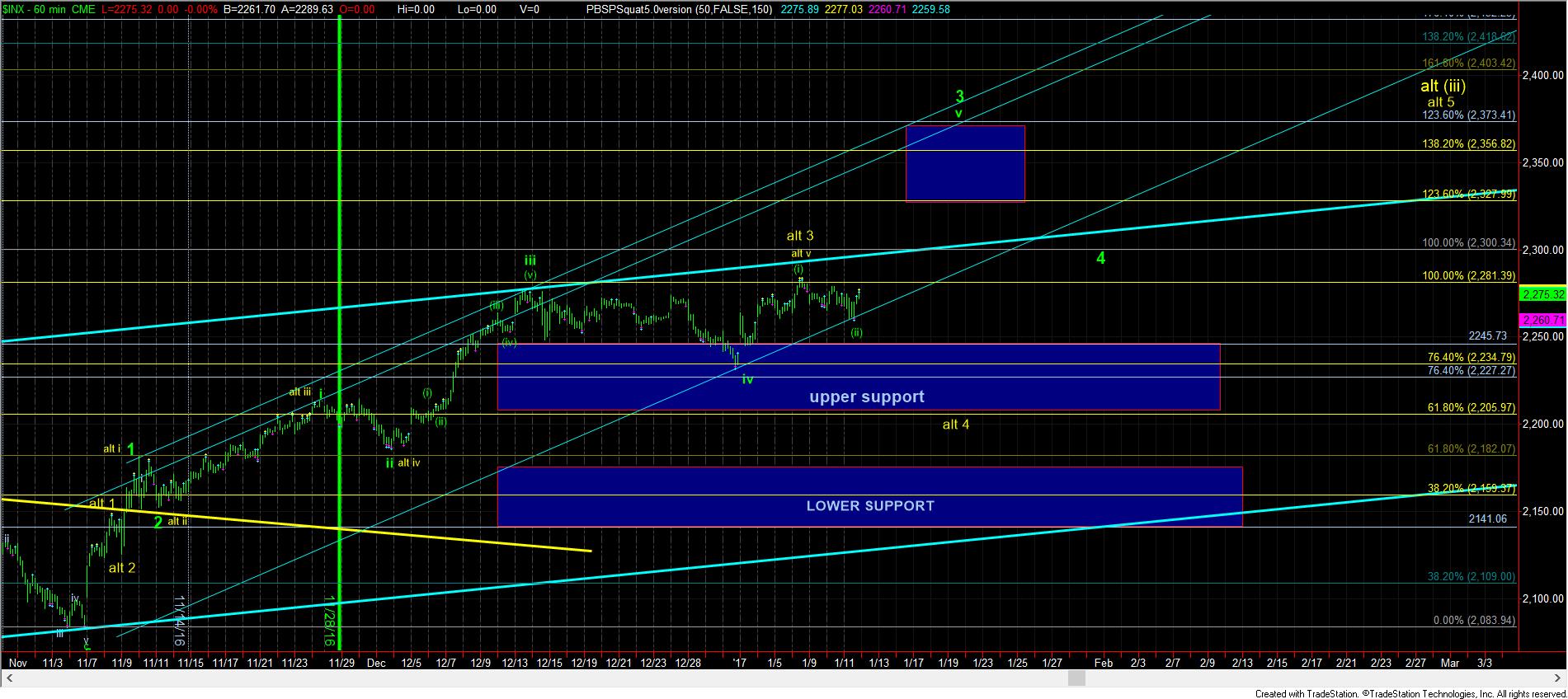 1turnchart