More of the Same... A Sideways Grind
Today the SPX continued to grind sideways as it has for the past week. This leaves us watching the same support levels that have been in place for the past several days. As Avi had noted in yesterday's update until the market can give us an impulsive structure breaking below 2840/45 support, we have no clear indication that the b-wave has ended, which still leaves the door open to 3011-40SPX, as discussed many times.
Furthermore, I want to point out however that we do not currently have a clean topping pattern in place. We still only have three waves down off of the 2895 high and only three waves up into today's HOD. This is an incomplete topping pattern as given where we are at within the larger degree context we should see a full five wave move up off of the final wave 4. From there we would then want to see a five wave move down to give us INITIAL confirmation of a top.
If we do indeed break back over the 2895 high then I have a key fib at the 2901 level overhead which is the 261.8 ext of the initial move up off of the March 25th low so if we do continue to grind higher I will be keeping a close eye on that level.
I also want to point out that on the more micro level the VXXB has a much cleaner pattern from the March 9th high so I am very much watching this instrument to help give some clues as to a potential top in the SPX. Currently, I am watching the 28.16-28.31 zone as resistance and should this level break to the upside on the VXXB it may signal that we at least a local bottom has formed on the VXXB and potentially a local top on the SPX. We would need further confirmation of this by seeing a full five-wave move to the downside on the SPX then seeing a break of 2874 SPX followed by a move through the 2840/45 levels on the SPX.
So the while the SPX is still holding the potential topping pattern we still need to see have yet to see any confirmation that we have indeed begun the larger degree wave C to the downside just yet.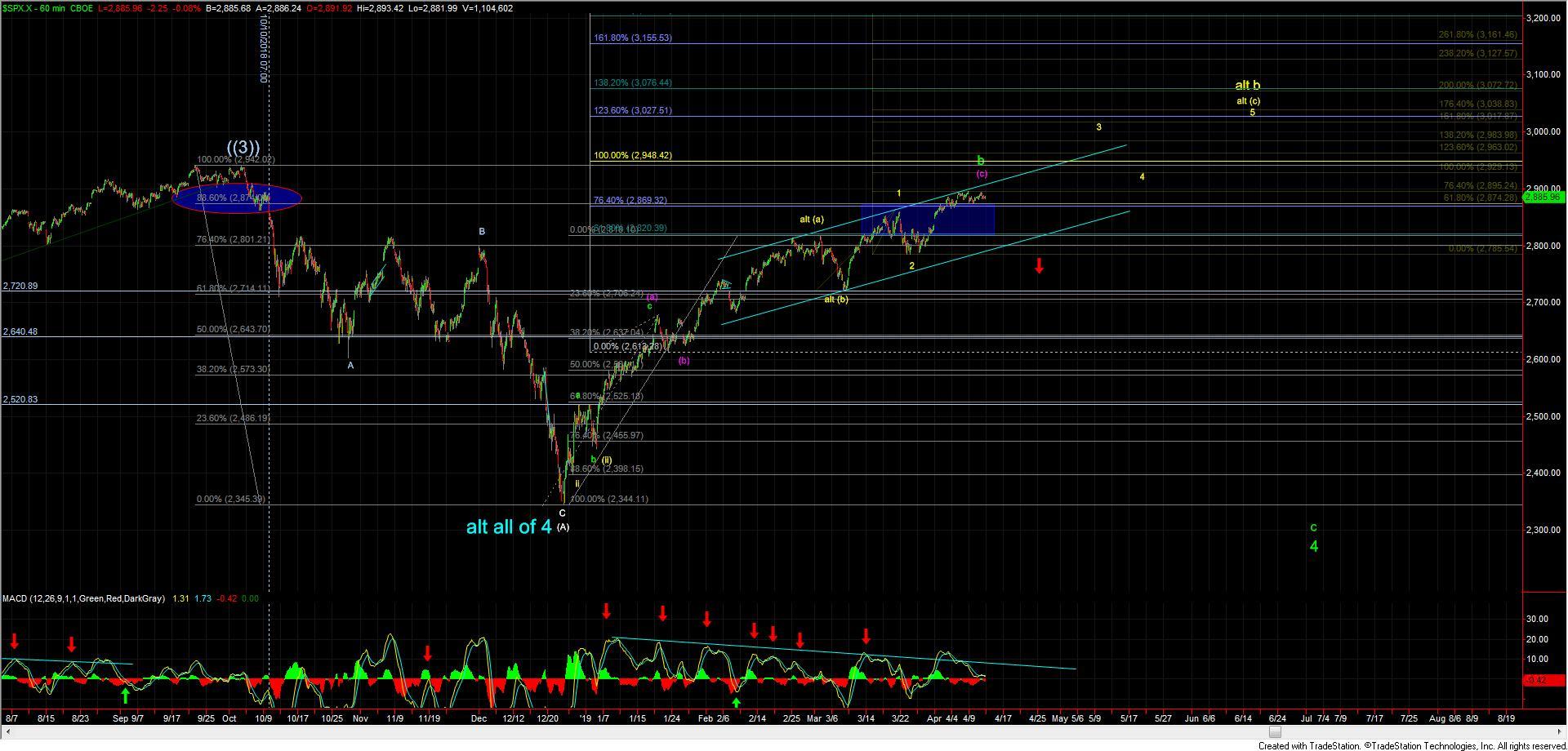 SPX 60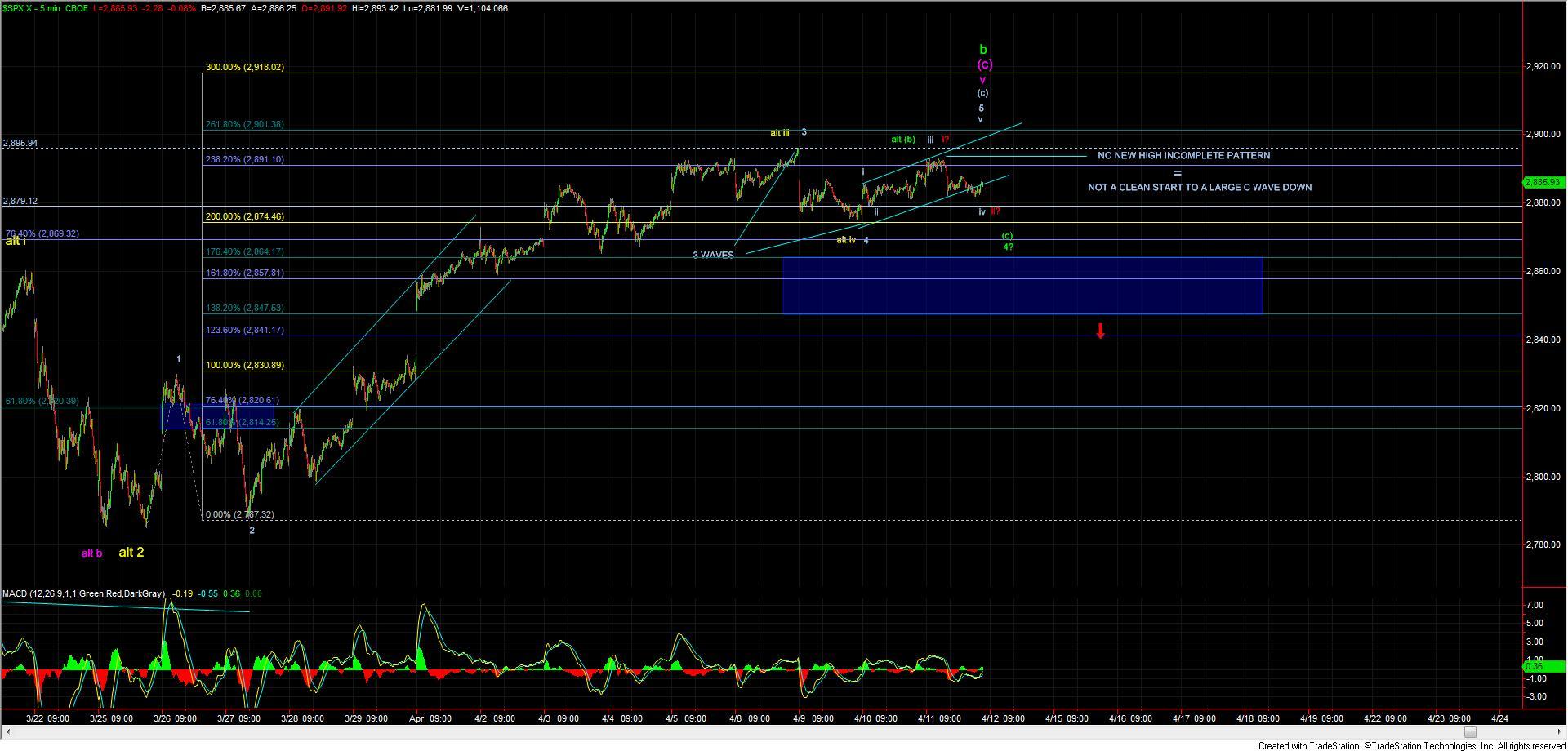 SPX 5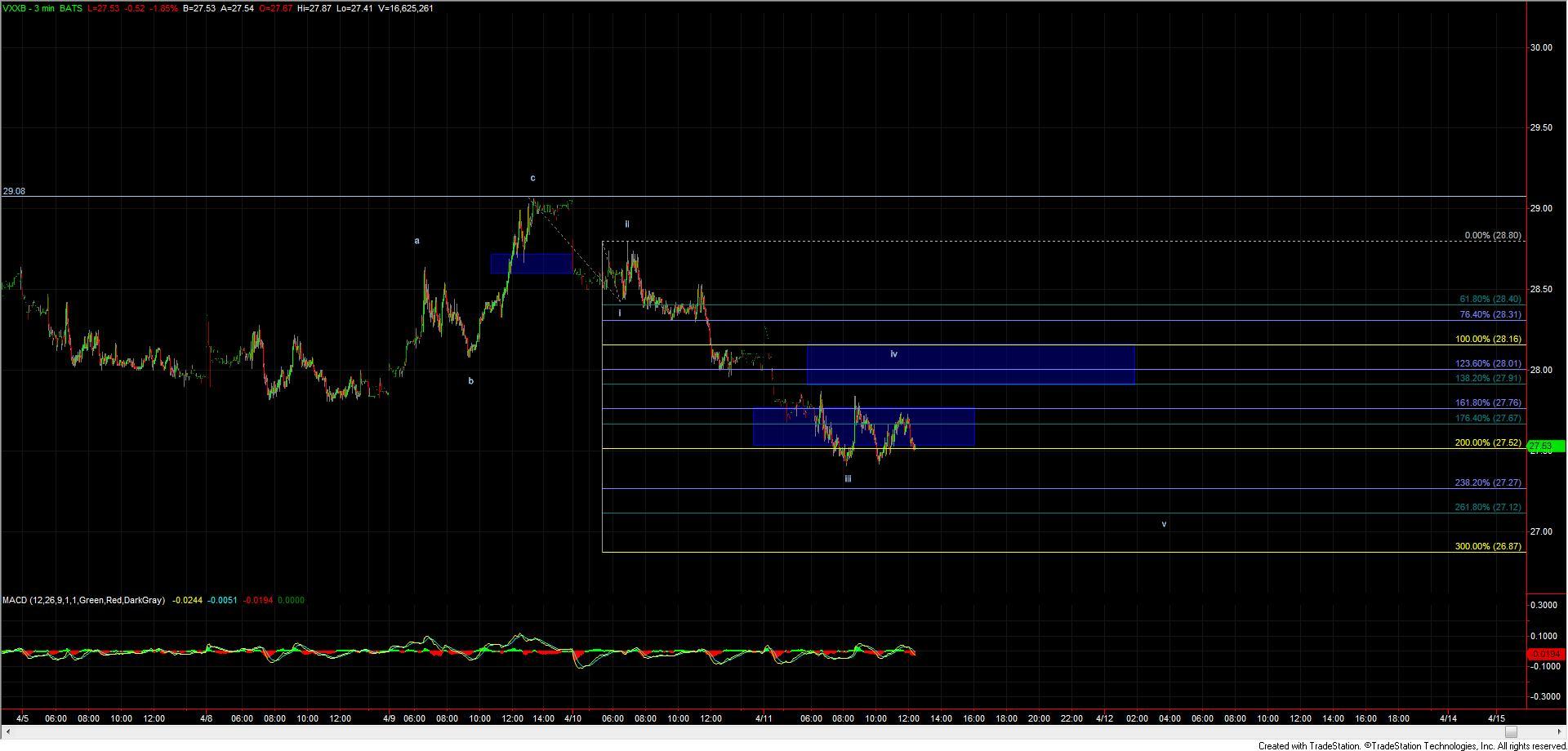 VXXB 3