More Whipsaw, But Upside Still In Sight
These last two weeks have been quite the whipsaw environment, as we were led to expect by our Fibonacci Pinball analysis. And, the question we have been trying to resolve is how the market rallies to complete a 5th wave in the ending diagonal off the December low.
So, just to remind you, we came into this week with the perspective that as long as the market holds over the larger degree support in the 3980-4025SPX region, I am still reasonably expecting a 5th wave higher high to at least 4229SPX. Nothing has changed that perspective.
Moreover, I even provided you with an upper support box on the 5-minute chart, which represented [b] wave support within the a-wave of wave 5 pattern. And, today, we tested that support again, and it held. Furthermore, we seem to have developed a 5-wave structure (which seem to be rare to come by these days) off today's low. This would suggest that we are setting up a i-ii structure within the [c] wave of the a-wave of wave 5.
So, it makes my analysis rather easy today. As long as today's low holds, we have a set up to take us back to the 4195SPX region to complete the a-wave of the wave 5. Moreover, it would seem that a strong break out through 4140SPX may suggest we are already in wave iii of the [c] wave.
Clearly, a break down below today's low would not be in line with the [c] wave rally, and again opens the door to the bigger blue wave 4. For now, this still remains my alternative count.
Therefore, the focus now is whether we can hold over today's low, and break out strongly through 4140SPX, which will point us towards 4195SPX to complete the a-wave of wave 5.
And, do not rest on your laurels. There is still much more whipsaw to come even if we do complete the a-wave. A b-wave corrective pullback thereafter is expected. And, b-wave environments are known for their whipsaw.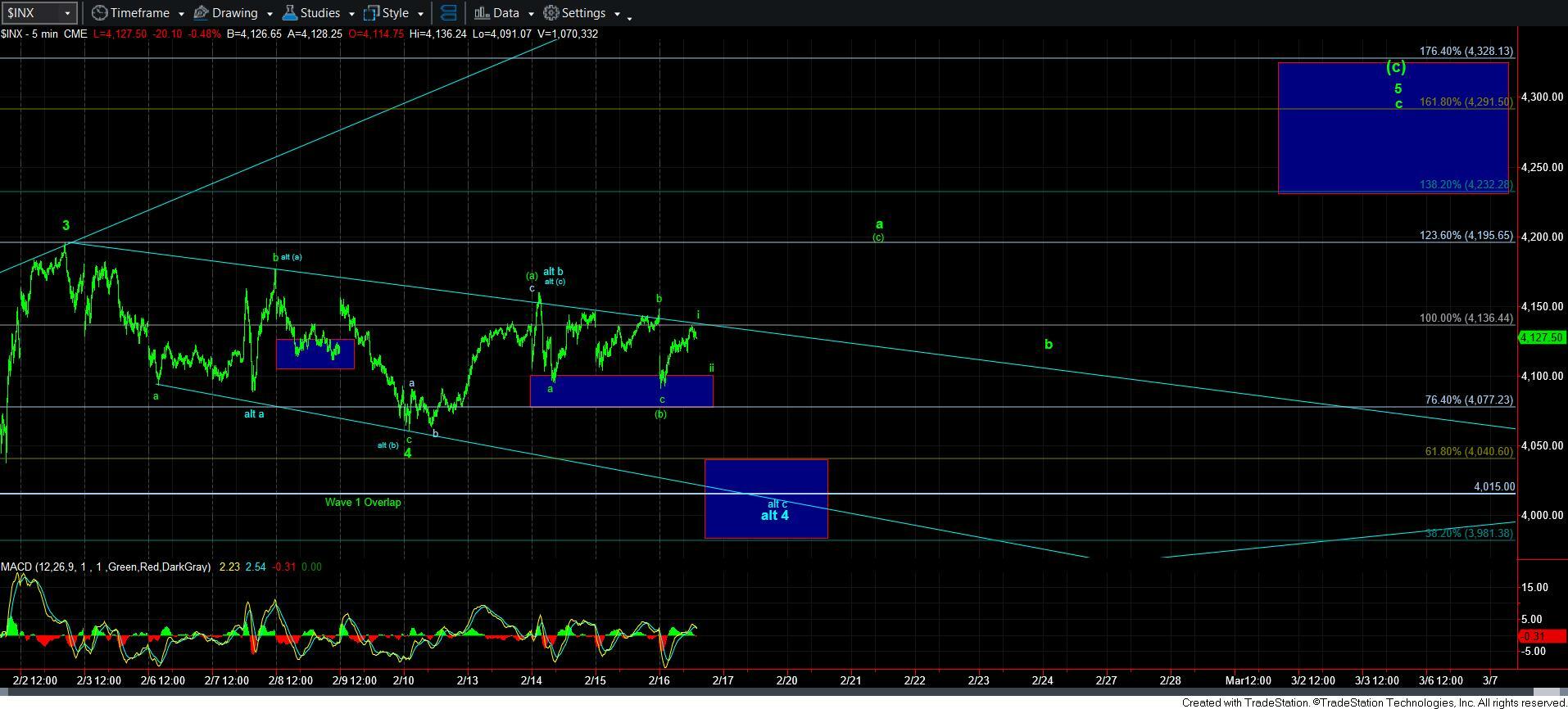 5minSPX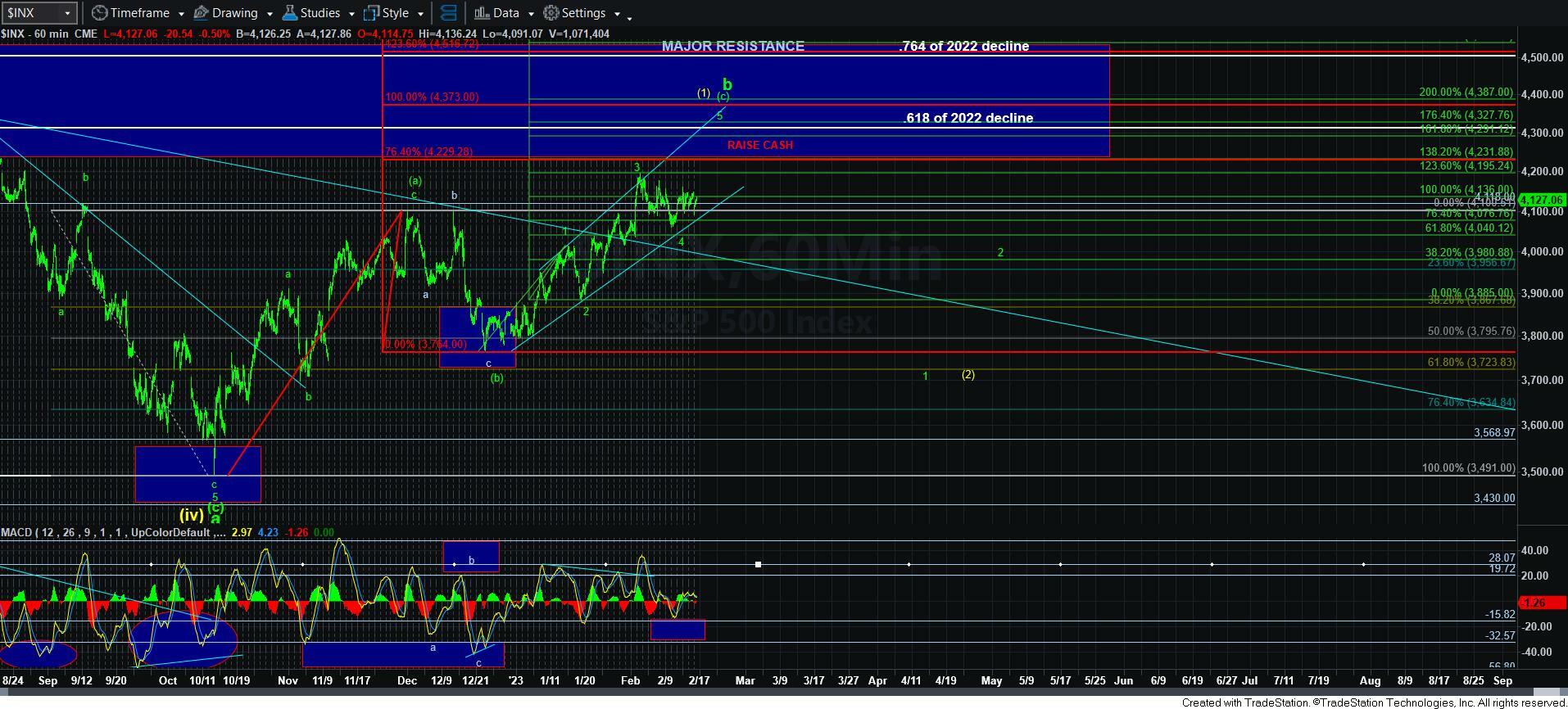 60minSPX