More Whipsaw, But Nothing Settled
I wish I could say that today's action cleared things up in the near term, but I would be lying if I did.
So, allow me to again reiterate. As long as we remain over 4190SPX, we still can complete the ending diagonal for wave v of 3 in green. But, as you can see from the 60-minute chart, it will take a lot longer than I had initially expected.
But, in order to make this a higher probability, we still need to get back up near the highs to complete 5 waves up in wave i of the c-wave. That type of i-ii structure would project us to the 4360SPX ideal target for the c-wave of wave [iii] in the green count. And, for those that want to trade the long side more aggressively, I would strongly urge you to allow that set up to take shape and break out before you do so. That would provide us with a solid Fibonacci Pinball 5-wave structure for the c-wave of [iii], and at least make that segment of the rally much easier to predict and trade.
Alternatively, I have been highlighting the yellow count over the last week or so. Should we break down below 4190SPX, then this becomes a much higher probability and the green count becomes a much lower probability. But, keep in mind again that under either case, I am looking for a 200-300 point pullback this summer.
The issue with the yellow count is that even if we break down below 4190SPX, we may not head directly to the 4000SPX region for the target for wave 2 in yellow. You see, if we break below 4190SPX, we have support in the 4150SPX region, which can be a 4th wave in an ending diagonal structure that would complete a 5th wave for yellow wave 1.
What this means is that we should still expect more whipsaw action over the coming weeks, and how we set up for that 200-300 point decline is still not yet clear. While the overlap many weeks ago alerted us to this becoming a very difficult trading environment, it has certainly not helped us solidifying the analysis as to how we get that 200-300 point decline take shape.
In the meantime, I also want to note that both the EEM and IWM still suggest that another rally can be seen. But, we are getting a bit stretched in this pullback. And, much deeper in this pullback will make that a much lesser likelihood, especially if we see a sustained break of 224 in the IWM.
So, in summary, I am sorry to say that we are still within a whipsaw environment, and will likely remain in one into the summer, at least until we complete either wave 2 in yellow or wave 4 in green. Until then, please recognize the environment within which you are trading and act accordingly.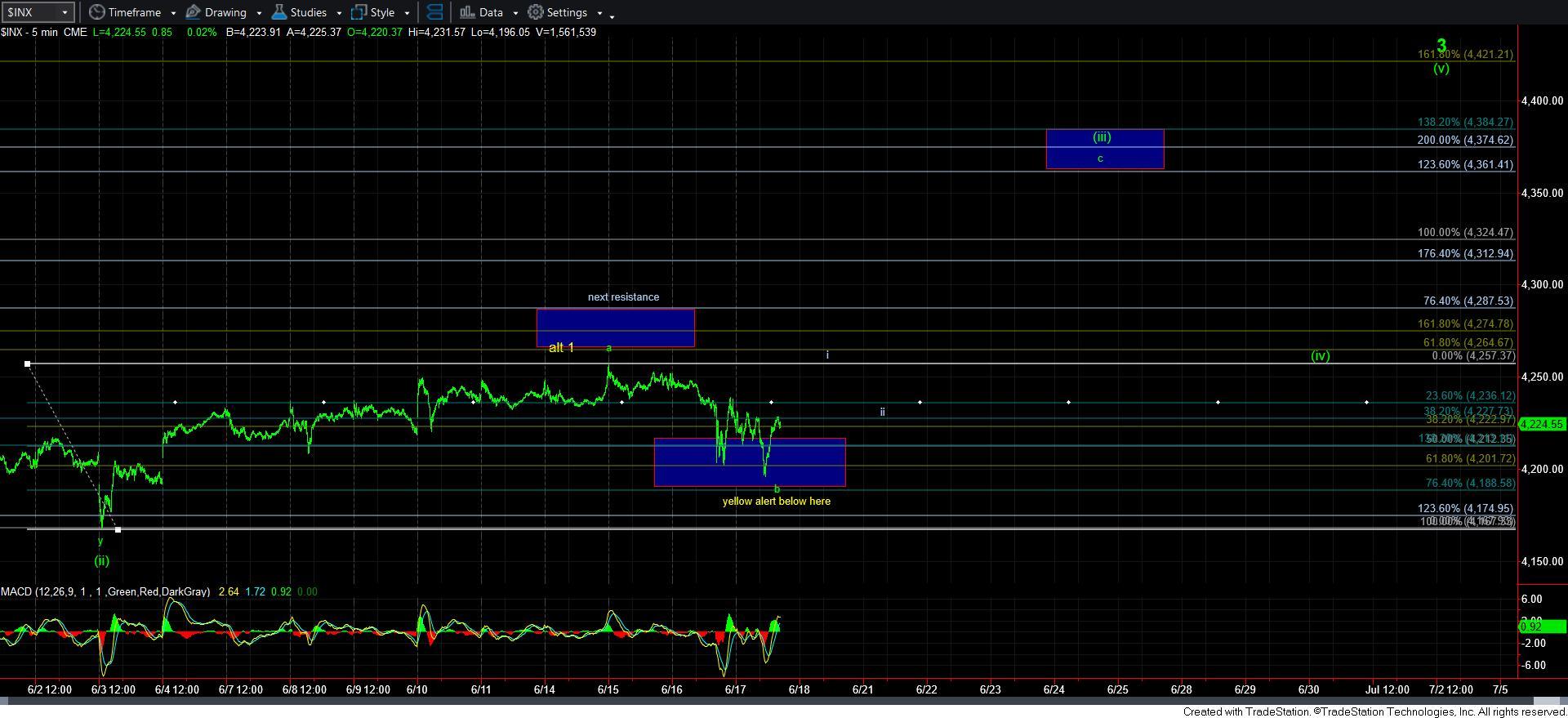 5minSPX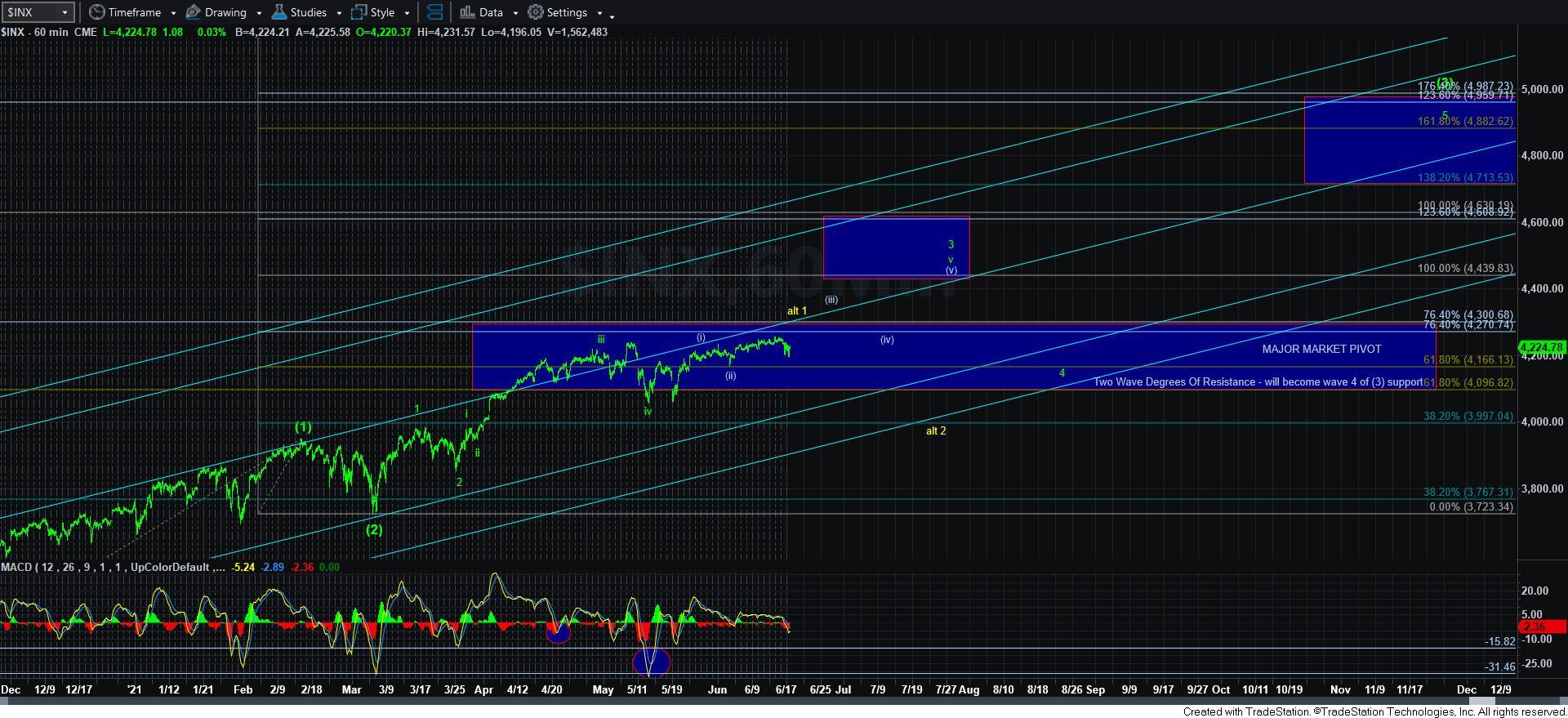 60minSPX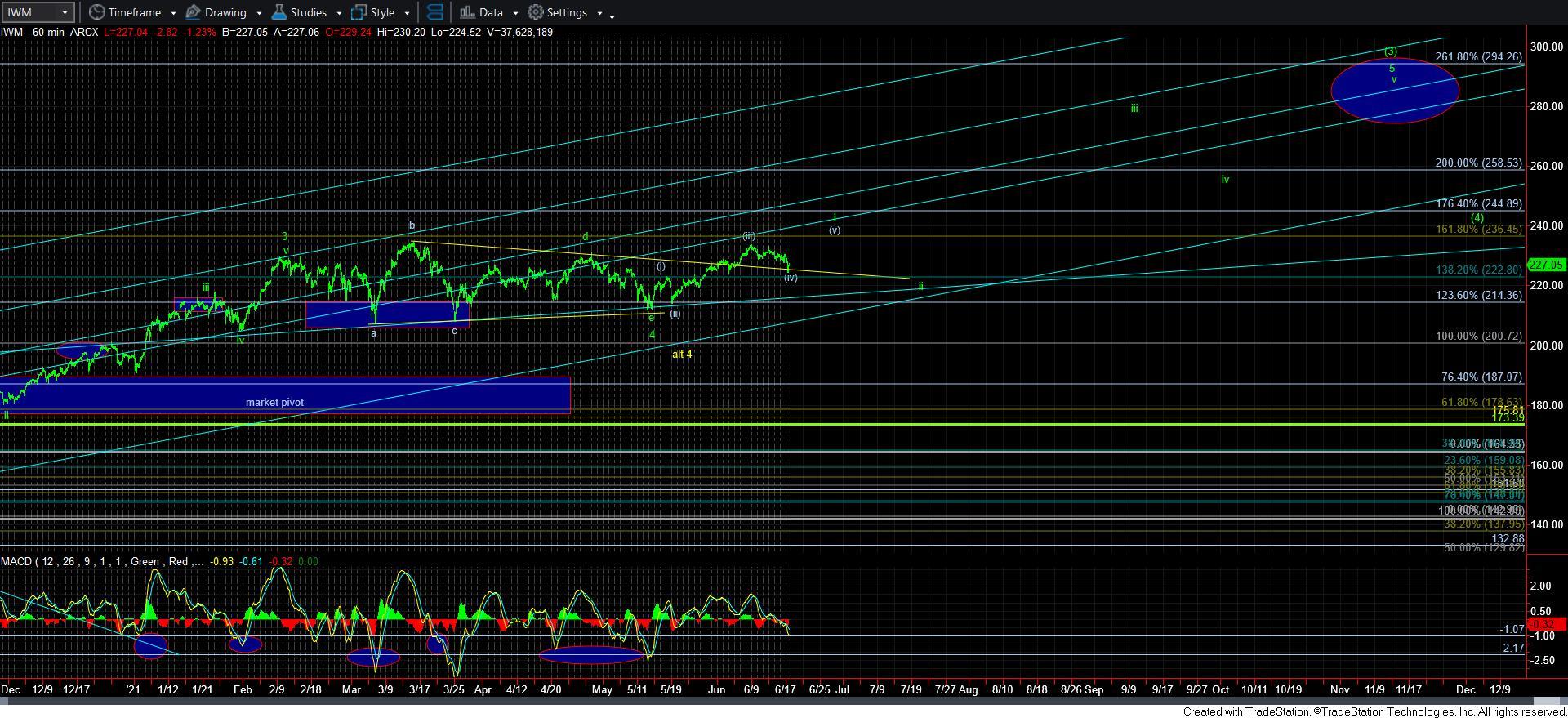 60minIWM